Digital Dollar Won't Eliminate Physical Cash: Fed Reserve Chairman  – InsideBitcoins.com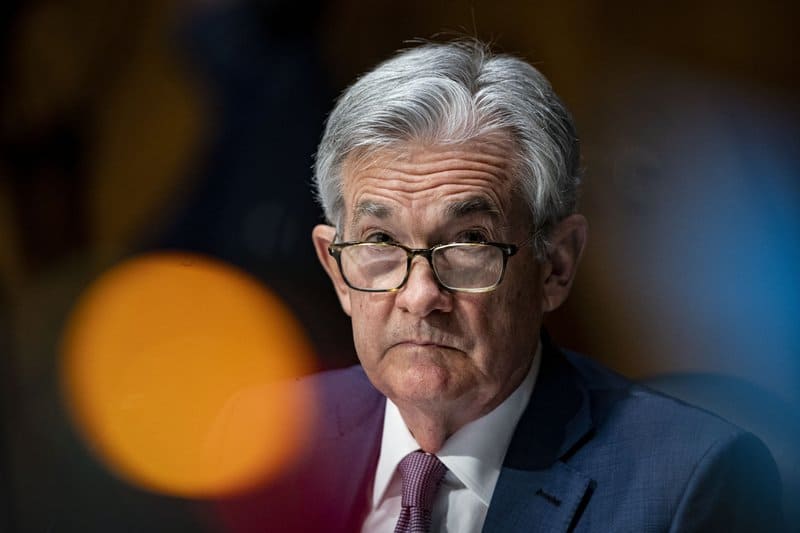 United States Federal Reserve Chairman, Jerome Powell says Central bank digital currencies (CBDCs) will need to coexist with cash instead of replacing them.
Powell made this statement at a virtual payments conference hosted by the Basel Committee on Banking Supervision.
CBDC Needs To Co-exist With Cash
Citing a report put together by the US central bank and seven other apex banks in conjunction with the Bank for International Settlements, Powell weighed in on the viability of CBDCs to governmental goals, Bloomberg reports.
"Relevant to today's topic, one of the three key principles highlighted in the report is that a CBDC needs to coexist with cash and other types of money in a flexible and innovative payment system." Powell was quoted.
The Federal Reserve chairman further said that the coronavirus pandemic had pushed governments to think harder about how money works.
He said that the need to address the limitations of current arrangements for cross-border payments had been heightened due to the pandemic.
A CBDC is a digital version of fiat currencies controlled by a centralised body like the Central bank. They were created as a substitute for popular cryptocurrencies like Bitcoin and Ethereum. But, while Bitcoin has a decentralized structure, CBDCs are controlled by the government.
Powell's comment should come as a relief to many. But, it counters the claim made by experts who expect CBDCs to replace physical dollars and bank accounts soon.
The Deutsche Bank's research team had stated that CBDCs could replace cash in the long term. This was made known in the November edition of its "Konzept" periodical.
While CBDCs hold such promise, developed nations like the U.S and European nations need to play catch up to Asia due to the slow area of development.
The United State's Slow Adoption Of CBDC
Other countries planning on launching CBDCs include Russia, Japan, China, and the United Kingdom. However, China seems to be leading as the country continues to make major progress in bringing the digital yuan to reality.
In January, 100,000 Chinese received $31 million digital yuan via lottery for free in the Shenzhen region.
Residents in the region can now use ATMs to convert digital yuan to cash on a test basis. The Postal Savings Bank of China is also developing physical wallet cards on which to store digital yuan.
The United States, on the other hand, has been relatively slow in making progress regarding CBDCs. The Federal Reserve Chairman has previously disclosed that the US is prioritising quality over speed. So it's not perturbed about other countries having a first-mover advantage when it comes to issuing CBDCs.
According to Powell, the central bank will not make a decision on issuing the digital dollar until it resolves CBDC-associated risks involving cyber attacks, financial stability, privacy and security.
The United Kingdom's Bank of England has also made it known that the CBDC would not be replacing cash as it considers the right to make the digital currency available for use to consumers and businesses.