Crypto
Crypto Crash has Nexus in Assurance Mode – Should you worry? – InsideBitcoins.com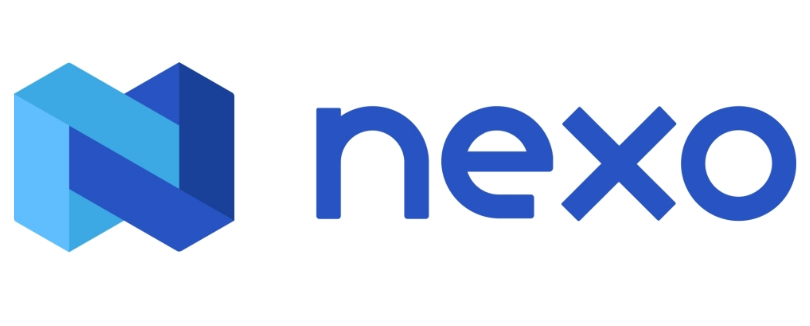 The crypto crash has flipped the optimistic outlook of most crypto exchanges. Coinbase and Crypto.com have laid off their staff, Celsius has frozen withdrawals, and more than a few lenders might not get their money back.
It has made the companies still holding the fort, trying to assure their customers that everything is fine.
Nexo is a premiere crypto lending and staking platform that gives interest rates as high as 18%. Investors can borrow 39 cryptocurrencies from the platform. It has more than 12 billion dollars under asset management and has over 4 million users.
All in all, it is a company that has made some great moves to keep the crypto market balanced.
Nexo Proposes Buyout of Celsius Assets
On June 13th, Nexo proposed to buy out the assets of its competitor, Celsius, after the now-infamous crypto lending portal froze withdrawals on the portal.
Nexo took to Twitter with a Letter of Intent, outlining its intention to buy the remaining qualifying assets, customer database, and brand assets of Celsius.
After what appears to be the insolvency of @CelsiusNetwork and mindful of the repercussions for their retail investors & the crypto community, Nexo has extended a formal offer to acquire qualifying assets of @CelsiusNetwork after their withdrawal freeze. https://t.co/JFtKTHRLcY

— Nexo (@Nexo) June 13, 2022
The crypto lender said it has keenly observed Celsius's conditions and believes the company is en route to insolvency.
So, in the spirit of protecting the few flagbearers of the DeFi economy and consumer interest, Nexo proposed a buyout. It said that the offer would remain on Twitter for one week.
But this has not the only big move that Nexo has made.
Nexo is now hiring
Just as the news hit the market that Crypto giants Coinbase and Crypto.com have laid off multiple employees, Nexo has jumped into the fray. It has posted on Twitter that it has open roles for engineers, marketers, finance, and product M&A.
We HODL and grow our people, regardless of market conditions. Challenging times are transformed into opportunities to create the future for the entire ecosystem.

This is the cornerstone of our success. Join the team and push the digital world forward.https://t.co/9Oao3nkNRL

— Nexo (@Nexo) June 15, 2022
The community response to hiring has been lukewarm. But we couldn't blame Nexo, the tweets are less than 15 hours old, and the world is still waking up.
Nexo has zero exposure to Three Capital Arrows
Three Capital Arrows is a Singapore-based crypto hedge-fund company that has recently made waves for all the wrong reasons. The company has reportedly dumped $40 million worth of stETH to pay off debt and retain liquidity in its pools.
The news has people questioning the viability of crypto lending platforms. Nexo wasted no time making a pre-emptive strike and responded –
NEXO HAS $0 EXPOSURE TO THREE ARROWS CAPITAL
.@Nexo has $0 exposure to Three Arrows Capital.
Nexo has always differentiated itself from others as being a very conservative lender with stringent risk management and strict over-collateralization requirements, regardless of borrowers' reputation. https://t.co/VP37WdEn7j

— Nexo (@Nexo) June 15, 2022
Nexo added in the replies of these tweets that two years ago, it declined 3AC's request for unsecured credit. Now that 3AC is almost on the verge of insolvency, Nexo believes it took the right path.
Damage Control or Genuine Care about the ecosystem – Twitter Community
Nexo's repeated tweets to assure the crowd has sent a wave across Twitter. Many users have responded that it is a warning sign.
They believe something is amiss, and the crypto community will soon pay for it.
Some users have taken an especially negative take on Nexo's attempts to assure the community. Caetano Manfrini, a Blockchain business lawyer, warns people to stay away from all crypto lending platforms.
He said the platforms aren't compensating for any income they are paying, and the community should be wary of them.
What further fuelled the community's caution was Nexo's mobile platform shutting down for an hour or so. But Nexo was quick to address the situation and gave the users a momentary peace of mind.
When we went further down the crypto lender's Twitter page, we found that some people have found the latest flood of tweets annoying, with many saying that Nexo is afraid and is trying to salvage the sullied image of crypto lenders.
Conclusion
The entire crypto market is down. The wave it has sent across lending and trading platforms have set fear in the minds of many. Many have lost their jobs and are wondering if the conditions will ever let up.
In light of these events, Nexo is one of the few crypto lending platforms trying to dispel any FUD and maintain an optimistic outlook. While the community's apprehensions are justified, it is too soon to say if Nexo will experience any issues in the upcoming days.
And if it does, we'll be the first to be there. Stay tuned with IB news to stay updated, get warm during this crypto winter, and make better investment decisions.
Read More
Lucky Block – Our Recommended Crypto of 2022
New Crypto Games Platform
Featured in Forbes, Nasdaq.com, Yahoo Finance
LBLOCK Token Up 1000%+ From Presale
Listed on Pancakeswap, LBank
Free Tickets to Jackpot Prize Draws for Holders
Passive Income Rewards – Play to Earn Utility
10,000 NFTs Minted in 2022 – Now on NFTLaunchpad.com
$1 Million NFT Jackpot in May 2022
Worldwide Decentralized Competitions
Cryptoassets are a highly volatile unregulated investment product. No UK or EU investor protection.