Crypto
Cristiano Ronaldo is now Binance's Crypto and NFT Ambassador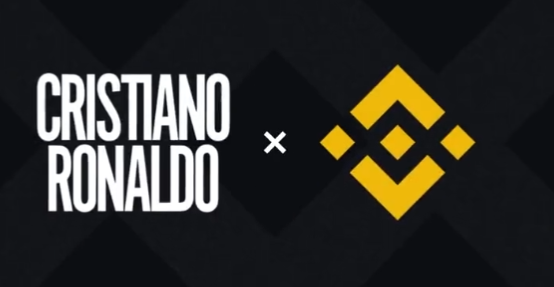 Cristiano Ronaldo is now Binance's Crypto and NFT Ambassador. The Legendary player is about to release a new line of Sports NFT on the Binance Marketplace. Check out this news article for more details. 
It has become common for popular crypto exchanges and NFT marketplaces to list the help of celebrities to gain more traction. We've seen it with the "Fortune Favours the Bold" Campaign that saw Crypto.com signing up Matt Damon as their brand ambassador.
This time, it is Binance's turn. Following along the same lines, the world's number 1 cryptocurrency exchange has signed the world's number one football player, Cristiano Ronaldo, as crypto and NFT Ambassador
With this new partnership, Binance is gearing to bring more awareness about Web3 and NFTs to its 101 million customers.
Binance: Going Against the Grain even during the crash
To say that the crypto crash spelled a nightmare for many cryptocurrency platforms would not be wrong. Crypto.com, Coinbase, and BlockFi started laying off employees by the hundreds when the crypto free-fall made the business unsustainable.
However, there are many crypto exchanges that couldn't be more bullish about new hires, even in this bear market. First, there was Nexus, which announced on Twitter that they are hiring engineers, developers, marketing experts, and other positions. And now, we have Binance.
Over a week ago, Binance decided to hire 2000 employees.
In a tweet that was a direct jab at its competitor, Crypto.com, Binance tweeted, "It was not easy saying no to Super bowl ads, stadium naming rights, large sponsor deals a few months ago, but we did. Today we are hiring for 2,000 open positions for #Binance."
Ronaldo NFTs to Come
What does this new partnership entail? The Binance blog does a lot deeper into it. It states that the legendary footballer will release multiple NFTs collections on Binance.
The company is set to collaborate with Ronaldo to create a series of NFT collections for sale exclusively on the Binance NFT Marketplace. The first of that collection is set to be released later this year and will feature designs created alongside the Portuguese football legend.
Cristiano Ronaldo posted this on Twitter at the same time
Proud to be partnering with @binance

Together we'll give you the opportunity to own an iconic piece of sports history.

I'm excited to take this journey with all of you. Let's change the NFT game with #Binance. pic.twitter.com/SNSCMHggct

— Cristiano Ronaldo (@Cristiano) June 23, 2022
Binance about to take Crypto.com's place as an Exchange Innovator?
Binance and Cyrpto.com have had a long-standing rivalry. And it is better not to mistake is a friendly to-and-from between two competitors of the same space. Binance has gone toe to toe with Crypto.com regarding its offerings to the NFT marketplace, the latest celebrity partnership, and even its own VISA debit card.
Muck akin to Crypto.com's Visa card, Binance's card also lets you convert your crypto to fiat on the fly and pay to vendors worldwide. Many have said that the recent rewards cut by Crypto.com might give Binance a one-up in this domain. In fact, when Crypto.com reduced the cashback rewards, Binance increased them to up to 8%.
Your capital is at risk.
The Impact of Binance – Ronaldo Announcement
Twitter citizens have reacted positively to the news. Many have said that this will increase mass adoption. They've been waiting for more positivity during the current bear market. Also, Sports NFT drops have carved their own niche in the NFT space. They are more popular than the rest and have a crowd that already has a collector mindset. According to a survey, 57% of sports fans among the US adult demographic have an interest in buying NFTs and other blockchain paraphernalia.
The Binance – Ronaldo announcement has spiked backed to its daily EMA – 8.
In other news, Binance has removed trading fees for BTC.
Read More
Lucky Block – Our Recommended Crypto of 2022
New Crypto Games Platform
Featured in Forbes, Nasdaq.com, Yahoo Finance
LBLOCK Token Up 1000%+ From Presale
Listed on Pancakeswap, LBank
Free Tickets to Jackpot Prize Draws for Holders
Passive Income Rewards – Play to Earn Utility
10,000 NFTs Minted in 2022 – Now on NFTLaunchpad.com
$1 Million NFT Jackpot in May 2022
Worldwide Decentralized Competitions
Cryptoassets are a highly volatile unregulated investment product. No UK or EU investor protection.