Crypto
Coinbase Makes History As Q1 Profit Surpasses 2020 Gains – InsideBitcoins.com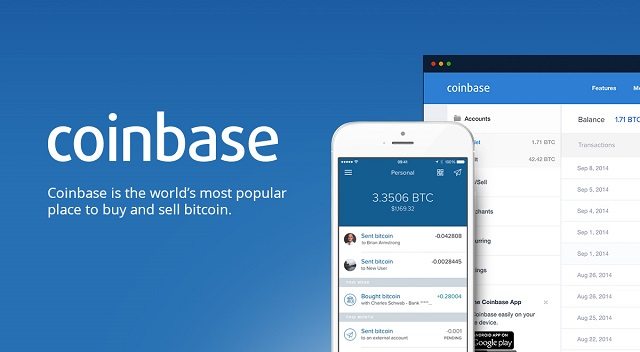 The official release by Coinbase shows that the company recorded a profit of $700-$800 million in Q1 of 2021. The huge profit margin is unprecedented in the history of Coinbase as it more than doubled the company's profit in 2020.
Monthly Active Users and Profits Jump
Coinbase announced its 2021 first-quarter earnings on Tuesday, showing that the company made a whopping $1.8 billion in revenue, out of which $730 million and $800 million accrued to profit.
Analysts believe that the positive news will likely boost the company's share ahead of its public listing on April 12.
The document also shows that the platform's monthly active users have risen significantly to 6.1 million.
With barely eight days left for the company to go public through a direct listing on Nasdaq, there is a growing belief that the positive news will influence the company's performance once it goes public.
While the company's share was initially sold at an average price of $343.58 between January and March, it is projected that the outstanding Q1 performance will accelerate the cost of Coinbase shares.
Coinbase Commits Future To Crypto
As a crypto exchange platform, Coinbase relies on trading commission as its major source of revenue.
However, the company earlier announced that it would consider investing in cryptocurrencies despite digital assets' volatility.
Taking a look at the factors influencing Coinbase revenue, the company noted that the unpredictability of cryptocurrency greatly affects the exchange's quarter-to-quarter profit basis.
The company also disclosed that it would put more effort into investing in cryptocurrency, particularly when there is a decrease in Bitcoin price.
It is to be noted that the disclosure of 2021 Q1 earnings marks the second time that Coinbase reveals its financial results, having made the first disclosure six weeks ago, according to the S-1 regulatory filing.
While the exchange platform did not operate on any projected profit or revenue margin in 2021, it maintains that its monthly transacting users may be as high as 7 million and as low as 4 million. 5.5 million was projected as a mid-figure.
It would be recalled that Coinbase had an average of 2.8 million monthly active users in 2020, which has increasingly soared in 2021.
More importantly, Coinbase CEO, Brian Armstrong, revealed that the company aims to provide economic freedom for people across the world.
He holds that the opportunity is open to anyone with a smartphone.
While Coinbase has been grouped among other traditional financial companies, Armstrong maintains that the company is differentiating itself from others because of its focus only on cryptocurrency.
Earlier, the Chief Financial Officer (CFO) of Coinbase, Alesia Haas, acknowledged institutional investors' role in Coinbase's business, adding that they have occupied more than half of the company's total assets.