Crypto
China's BSN Founder Hates Bitcoin – Says Crypto is 'Biggest Ponzi Scheme'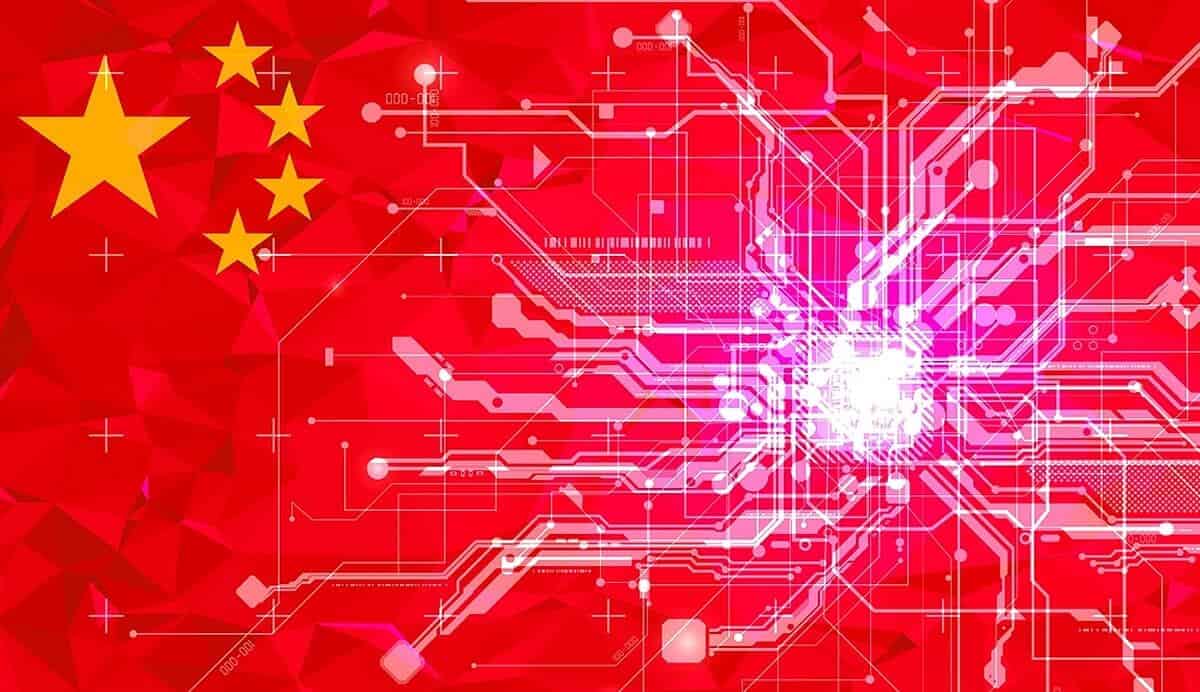 A leading local blockchain specialist and CEO of China's Blockchain-based Service Network (BSN), slammed Bitcoin as a Ponzi scheme while the Chinese government continues to celebrate the collapse of the cryptocurrency markets this year.
Zhiguang Shan, chair of the BSN Development Alliance, and Yifan He, chief executive officer of BSN developer Red Date Technology, penned their extreme views in an article published in the local paper. Red Date Technology is a significant IT firm working to build China's Blockchain Service Network.
Buy Fan Tokens via Binance Now
Your capital is at risk.
BSN Slam Crypto Coin Is The Biggest Ponzi Scheme
Shan and He, the chair of BSN, wrote that cryptocurrency is an old scam in a new guise and called crypto the "largest Ponzi scheme in human history,". This statement was part of the article that appeared in the local newspaper, "The People's Daily", on June 26.
In a remark about the same subject matter, Yifan, BSE CEO, said, "According to my understanding, all unregulated cryptocurrencies, including Bitcoin, are Ponzi schemes; the danger levels just vary dependent on the market caps and number of users."
The BSN chair further stated that he has never owned any related cryptocurrency or related assets. He declared that even if they are regulated, "I will not touch them because I don't believe they have any value."
The Fall Of Tera And "Move-To-Earn" And "Play-To-Earn" Are Just Phishing Initiatives
The BSN chair article discussed the Terra network's demise, with its native token Terra (LUNA) falling by ninety-nine percent and its algorithmic stablecoin Terra USD Classic losing its 1:1 peg.
Furthermore, Yifan called the "Move-to-Earn" and "Play-to-Earn" programs a "phishing strategy" to hook the consumers and question the growing acceptance of the virtual currency. Bill Gates, the co-founder of Microsoft, and famed investor Warren Buffett were highlighted by the BSN chairman as well-known Bitcoin (BTC) detractors.
Yifan also mentioned countries like El Salvador, which has opted to accept Bitcoin as legal tender, in In 2020, he expressed support for stablecoins. Previously, the CEO had intended to start integrating stablecoin payments into BSN in 2021. Due to China's opposition to cryptography, the proposal was ultimately abandoned. His statement. He claimed that these countries "really require basic training in financing."
He continued, "Unless their initial goals and aim were to construct state-owned cryptocurrency trading platforms and fiddle off on their populace, they put entire nations in the world at danger otherwise." Yifan noted that some areas of the crypto sector might prosper if there is adequate governance, despite criticizing Bitcoin and the crypto industry.
Yifan stated, "USDC or USDT are not speculative assets, but rather currencies used for payments. When properly regulated, they are in good shape."
Buy Fan Tokens via Binance Now
Your capital is at risk.
Not China's First Time Calling Out Crypto
The announcement by China's BSN comes as China's government uses the current cryptocurrency market fall as justification for its numerous sector prohibitions. The most recent coordinated ban was implemented in September 2021 as numerous Chinese government agencies moved to outlaw all forms of cryptocurrency transactions nationwide.
This was not the first time China showed its doubt for crypto. The Chinese government has attacked the cryptocurrency industry amid the current bear market. The government has warned its citizens that they risk suffering significant losses due to the price of Bitcoin going zero.
Despite all efforts, China has continued to dominate the global Bitcoin mining market. Referring to rankings released by the Cambridge Bitcoin Electricity Consumption Index (CBECI), China was the world's 2nd largest producer of Bitcoin mining hash rates in January 2022, after the United States.
Buy Fan Tokens via Binance Now
Your capital is at risk.
Read More:
Lucky Block – Our Recommended Crypto of 2022
New Crypto Games Platform
Featured in Forbes, Nasdaq.com, Yahoo Finance
LBLOCK Token Up 1000%+ From Presale
Listed on Pancakeswap, LBank
Free Tickets to Jackpot Prize Draws for Holders
Passive Income Rewards – Play to Earn Utility
10,000 NFTs Minted in 2022 – Now on NFTLaunchpad.com
$1 Million NFT Jackpot in May 2022
Worldwide Decentralized Competitions
Cryptoassets are a highly volatile unregulated investment product. No UK or EU investor protection.