Crypto
Chainalysis: A startup that helps governments trace crypto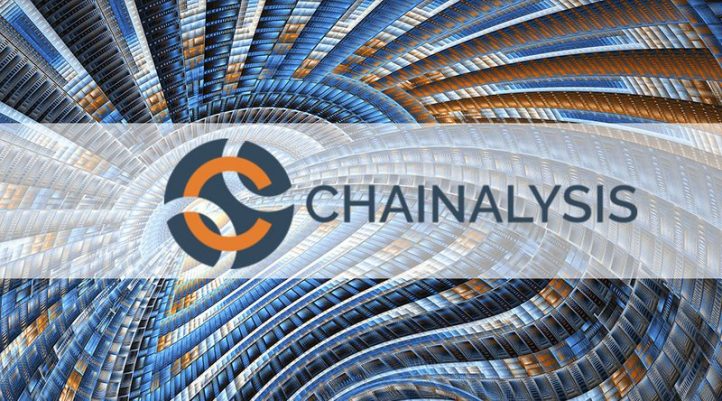 The largest gasoline pipeline in the US was the target of a cyberattack launched by hackers in May 2021 against Colonial Pipeline Co. It was the kind of incident that American authorities had long feared. Due to Colonial's six-day forced shutdown, there were shortages, panic buying, and a spike in gas prices. The business sent the hackers a ransom payment of 75 Bitcoin, which was then equivalent to nearly $4.4 million.
A little over a month later, the US Department of Justice declared it had nearly completely recovered the Bitcoin. The FBI followed the ransom Colonial paid to an address related to DarkSide, a Russia-based cybercrime group involved with the perpetrators, and swooped in to take it. Criminals like cryptocurrencies in part because they are apparently difficult to trace. It was a significant development in the fight against cyberextortion because it showed that US law enforcement could access assets owned by attackers who are based overseas. No location is out of the FBI's grasp, according to a statement from Deputy Director Paul Abbate.
The agency has enlisted the aid of Chainalysis Inc., a business that has created tools to track the parties involved in cryptocurrency transactions and where the money ends up. In a historically anti-establishment business, the startup has emerged as a crucial ally for the US and other agencies looking into crypto-related criminality. In the field of crypto crime, Gurvais Grigg, Chainalysis' global public-sector chief technology officer and a former 23-year FBI employee, claims that "we have been involved in almost every significant case."
The New York-based business is a pioneer in blockchain analytics, a sector of the cryptocurrency market that also includes firms like CipherTrace, a subsidiary of Mastercard, and Elliptic Enterprises, which is financed by SoftBank. In their most basic form, blockchains are just transactional logs. Detailed descriptions of how cryptocurrency move between different wallets can be reconstructed even though they don't contain personally identifiable information. Chainalysis collects enormous volumes of open data from blockchains and then supplements it with data it has amassed independently or obtained from clients. To process the data, group wallets together, and ascertain where the cryptocurrency went, it makes use of machine learning, statistical analysis, and other techniques.
Head of international strategy at Chainalysis Caroline Malcolm explains it like this: "It's kind of like a street map, except there are no names of the streets or names on the buildings. We do this by giving you an overlay that identifies the street and building you are currently on. Malcolm claims that Chainalysis doesn't actually link its map to the names of actual people, instead leaving the task to law enforcement officials who may frequently do so by getting information from cryptocurrency exchanges or through other means.
Businesses who conduct this kind of blockchain analysis disprove the myth that using cryptocurrency ensures anonymity. Roger Ver, whose early support of digital currencies gave him the moniker "Bitcoin Jesus," says, "It's actually pretty alarming exactly how much they can learn out about what you're doing on public blockchains." "It's like your credit card bill or bank account is displayed online for everyone to see."
2014-founded Chainalysis has more than 700 clients in more than 70 nations. According to co-founder and CEO Michael Gronager, the public sector accounts for about two thirds of the company's revenue. Know Your Transaction, or KYT, is a tool it offers to the private sector that analyzes transactions in real time for clients looking for assistance with regulatory compliance, such as banks, corporations, and crypto exchanges. Despite not yet being profitable, the company is "essentially tripling" its revenue each year, according to Gronager. In its most recent financing round earlier this year, which was spearheaded by GIC, a Singaporean government wealth fund, investors valued Chainalysis at $8.6 billion.
52-year-old Gronager is a kind Danish man who holds a doctorate in quantum mechanics. When he first developed a serious interest in cryptocurrencies in 2011, he downloaded the Bitcoin source code to better understand how it operated. The crypto exchange Kraken was soon founded with his assistance. When Mt. Gox, once the biggest cryptocurrency exchange in the world, filed for bankruptcy in 2014, claiming it had lost about $500 million in virtual currency as a result of a hack, Gronager was serving as Kraken's chief operations officer. Kraken was recruited by the bankruptcy trustee to assist in locating the lost Bitcoin. Gronager took a plane to Japan to work on the probe, finally leaving Kraken to devote all of his time to it, and then he started writing the software prototype for Chainalysis.
Soon, Chainalysis started taking part in many of the high-profile investigations into blockchain-based fraud. It assisted US law enforcement in recovering more than $1 billion in monies linked to Silk Road, a well-known dark web market, and in tracking money that the North Korean hacking outfit Lazarus had stolen and laundered. The owner of Welcome to Video, the largest website in the world for content about child sexual assault, was made public in 2019 thanks to this. In a survey released earlier this year, Chainalysis claimed that although illicit cryptocurrency turnover hit a record-high of $14 billion in 2021, it only made up 0.15% of all crypto transactions.
With offices now established in Australia, Japan, Singapore, and South Korea, the Asia-Pacific area is where chainalysis is expanding the fastest. According to Gronager, the company's continual growth—it currently has 850 employees—helps maintain its dominance because the more data it gathers, the better its products are, making it more difficult for competitors to catch up.
According to Gronager and his coworkers, they are fighting the good fight and that the business would gain credibility and expand if illicit usage of cryptocurrency were to be curbed. Not every crypto enthusiast concurs. According to Josh Olszewicz, head of research at Nashville-based Valkyrie Investments, some people "believe Chainalysis is the devil." Some individuals "believe they are a necessary service." He claims to view the business as a "net good" for cryptocurrencies.
Ver undoubtedly belongs to the first group. He says, "George Orwell would be pleased. The National Security Agency, or NSA, "might argue they are building trust in the internet because they are snooping on everyone," said the author.
Such critique is disregarded by Gronager as "echoes of the anarchists from the early days." He does, however, recognize the strength of Chainalysis' software and claims that the corporation is careful about who governments it collaborates with. Although it has private-sector clients in Hong Kong, it does not conduct business with countries that have been sanctioned, such as Iran or Russia, and it does not cooperate with China. According to Gronager, it has an ethics committee that weighs in on cases it deems to be more complicated and occasionally consults with "US partners" in the public sector before determining which clients to accept.
People have a right to financial privacy, but technology shouldn't be "warrant-proof," according to FBI veteran Grigg of Chainalysis. However, others in the cryptocurrency community place a larger importance on designing networks with untraceable transactions. A team of programmers unveiled Monero, a cryptocurrency designed expressly to safeguard users' privacy, in 2014. Monero seeks to be digital money, if Bitcoin and Ether are the cryptocurrency equivalent of publishing your credit card bill online.
Unsurprisingly, Monero is now frequently utilized for illegal purposes, including extortion and darknet markets. Two businesses were given contracts by the Internal Revenue Service in 2020 to develop a tool for breaking the Lightning Network and Monero, two crypto payment protocols, for up to $625,000 apiece. One of the winners was Chainalysis.
The business declined to comment on its level of success. Gronager, on the other hand, is less cautious. He claims that privacy coins are "not as anonymous as people imagine." "Whatever you do, a pattern is left behind."
Related
Tamadoge – Play to Earn Meme Coin
Earn TAMA in Battles With Doge Pets
Capped Supply of 2 Bn, Token Burn
Presale Raised $19 Million in Under Two Months
Upcoming ICO on OKX Exchange