Crypto
CELO Price Prediction: How High Can CELO Go After 19% Gains?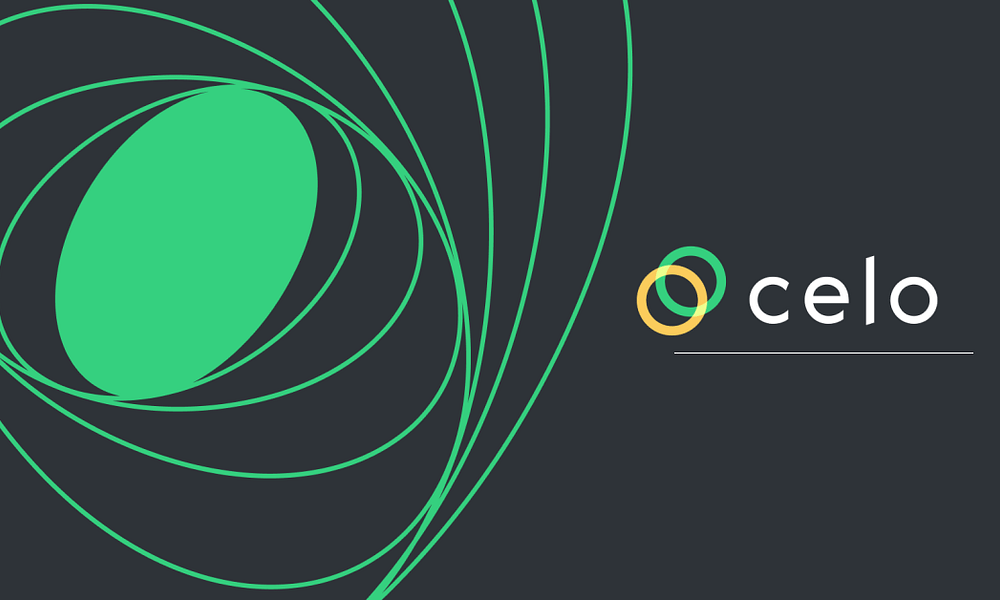 Celo price prediction is bullish as it trades in green at $0.607. Though CELO is down more than 3% on the day, it is up approximately 19% over the past week. This follows a strong rally that was initiated on November 21 causing the token to reclaim key support levels. Technical indicators and a highly bullish technical formation point to a massive move for Celo if the current recovery is sustained. 
Celo's Positive Fundamental To Fuel The Move Higher
Celo's uptick over the past week has been attributed to a number of positive developments made by the blockchain company. One of the most popular decentralized exchanges (DEX) Curve Finance announced that it was deploying on Celo following a partnership between Curve, the Celo Foundation, Stake Capital and Stake DAO. 
"Curve is excited to deploy on Celo, [which is] … unique through its mobile-first design with a diverse ecosystem and user base in regions where real-world crypto adoption is highest. Through continued, long-term collaboration, we aim to bring decentralized financial tools to the masses, such as introducing innovations through a forthcoming rewards program using Votemarket by Stake DAO", said Julien Bouteloup, who is part of Curve's core team. 
Celo is a leading carbon-negative, EVM-compatible Layer-1 blockchain, using a fast, scalable proof-of-stake (PoS) consensus mechanism to secure the network. It is built for real-world utility such as mutual credit, universal basic income (UBI), payment systems, borrowing and lending, and climate adaptation solutions. 
The Layer 1 protocol boasts of technical advantages from the ability to pay for transaction fees using ERC-20 tokens to mobile optimization. Also built on top of Celo is the Mento protocol which provides a number of stable assets to Celo blockchain users (cUSD, cEUR, cREAL), and aims to launch stable assets in every currency in the world.
Celo Foundation's Head of Strategy and Innovation Nikhil Raghuveera confirmed the partnership saying that it would enhance Celo's usability. He said:
"Curve brings greater usability to Celo by making it easier for people to use and swap stable assets for real-world use cases and moving seamlessly on- and off-chain. We look forward to deepening our relationship with Curve's ecosystem, including Stake DAO and Stake Capital, through future gauge proposals supporting robust, decentralized Web3 infrastructure––which is needed now more than ever."
This collaboration with a tier-1 DEX is an important milestone for the Celo Network as it encourages real-world adoption of crypto assets as a founding member of Celo's $100M "DeFi for the People" initiative. 
📢 @CurveFinance, in partnership with @StakeDAOHQ and @StakeCapital, has just deployed on Celo, promoting real-world adoption of crypto assets.

Why it matters: 🧵⬇️ pic.twitter.com/IDUiDbduDE

— Celo (@CeloOrg) November 22, 2022
Curve joins Uniswap v3 on Celo, making the Celo network one of the few Layer 1 protocols in the world providing access to the largest DEXs.
Celo further revealed a partnership with ConsenSys that allows the former to integrate the Infura infrastructure offered by ConsenSys. This partnership will allow Celo developers to create with Infura, increasing the scalability of the blockchain. 
This partnership could drive the adoption of Celo, driving the Celo price higher as a result.
Celo Price Prediction and Technical Analysis
CELO dropped approximately 49.5% from its high of $0.793 and set a swing low of around $0.34 This was followed by a steady run-up to the current levels of around $0.507.
This price action has led to the formation of a rounded bottom pattern on the eight-hour chart (below). This pattern appears when an asset initially descends toward a low, indicating an excess of supply. A reversal to an upward trend occurs when bulls enter the market on the dips, which increases demand for the asset. Once the rounding bottom is complete, the asset breaks out to start a massive move upward.
In the case of the CELO price, a breakout from the rounding bottom chart pattern would be confirmed when an eight-hour candlestick close is achieved above the price immediately prior to the start of the initial decline (the neckline) – in this case, the $0.793 mark. 
If this happens, the asset could rise 49.5% from there to reach the bullish target of the prevailing chart pattern around $1.183. This would constitute a 93.98% ascent from the current price. 
CELO/USD Eight-Hour Chart
Apart from the significantly bullish chart pattern, the Direction Movement Index (DMI) showed that the buyer's grip on CELO was still firm. The positive directional line (+D1) at 47 was way above the negative directional (-D1) line at 6.5. The Average Direction line (ADX) was at 48, suggesting that the uptrend was very strong.
Additionally, the Relative Strength Index (RSI) was positioned above the midline in the positive region. The price strength at 59 suggested that there were more buyers than sellers in the market, adding credence to Celo's positive outlook.
Conversely, the crypto was trading outside the bullish pattern in a third straight eight-hour trading session. The RSI was facing down, suggesting that although there were more buyers than sellers in the market, their strength could soon run out as buyer fatigue kicks in. This implied that the ongoing price correction favoring the downside could continue in the near term.
As such, an eight-hour candlestick close below $0.576, where the 100-period simple moving average (SMA) currently sits,  would invalidate the recovery efforts and extend the current sell-off, resulting in another correction toward the $0.60 psychological level, where the 50 SMA sits or the chart's bottom around $0.4.
Promising Alternatives To CELO
Even as market participants wait for crypto prices to show directional bias, it is important to look at other investment alternatives not only to increase the potential of returns but also to diversify one's crypto portfolio. 
Dash 2 Trade and RobotEra are some of the projects in presale right now that are poised for future growth with promising returns once they are listed on exchanges in the near future.
Dash 2 Trade (D2T) is a decentralized exchange built on the Ethereum blockchain that is set for launch early next year. So far, the team behind D2T has raised $7.4m with  85% of tokens in stage 3 of the presale sold. In the fourth and final stage of the presale, the D2T price will rise to $0.0533. 
RobotEra (TARO) is an Ethereum-based sandbox Metaverse due to launch its alpha version in Q1 2023 and will enable players to build and play as robots within a virtual world based on NFTs. RobotEra has surpassed the quarter-of-a-million dollars milestone with approximately $274,000 raised in the ongoing presale.
Related News:
Dash 2 Trade – High Potential Presale
Active Presale Live Now – dash2trade.com
Native Token of Crypto Signals Ecosystem
KYC Verified & Audited