Crypto
Bitcoin Price Bounces 3.8% to $34,200 – Where to Buy BTC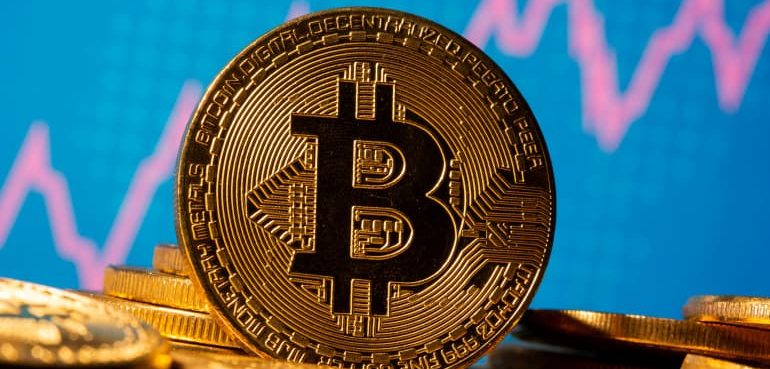 The bitcoin price bounced earlier today as market participants bought the dip. Yesterday the price slumped on news that China was extending its crack down on crypto, with Weibo accounts held by crypto traders and influencers suspended. The news led to steep losses for many cryptoassets. Bitcoin was off 8% at $31,000 at one stage.
However, the largest cryptocurrency now seems to be recovering, and it has gained around 3.8%. At the time of writing, bitcoin is trading at around $34,100 on major exchanges.
Other news that may be supporting the price comes from El Salvador, where the country has approved bitcoin as legal tender – see more on that below – and SEC commissioner Hester Pierce saying that there was a danger in over-regulating crypto, suggesting "self-regulation" should be a part of the picture.
Also MicroStrategy (see more below) issuing a bond to raise funds to buy more bitcoin may also have helped to stabilize the bitcoin price.
Bitcoin Price Analysis
On Friday, bitcoin dropped by 6%, thanks to Elon Musk, who posted yet another cryptic tweet about the cryptocurrency.
Musk tweeted about bitcoin using the token's logo and a broken heart. Given that some developers have created bots that buy and sell as soon as Musk posts about digital currencies, the tweet was bound to affect bitcoin's prices.
Looking at the chart above from Tradingview, BTC has bounced fairly convincingly off the $30,000 support levels. The chart shows that the token could be ready to go higher, as it has moved beyond testing the support levels and pushing towards resistance. However, bitcoin needs greater volumes and momentum to push past the $40,000 resistance levels.
Bitcoin's weekend slump could have been worse if not for the positive vibes coming out of the just-ended Bitcoin 2021 conference, where multiple speakers gave investors hope that the currency may soon regain its past glory.
El Salvador makes BTC legal tender – rest of Latin America to follow?
The president of El Salvador, Nayib Bukele, gave a video broadcast during the conference and stated that he proposed introducing a bill in the country's legislature that would make bitcoin legal tender if passed. The country's legislature passed the bill on Tuesday night, making the country the first to classify bitcoin as a legal currency officially.
There are now stirrings in other Latin American countries, with legislators musing aloud about adopting bitcoin as a way of diversifying away from reliance on the US dollar, hedging inflation worries and attracting crypto and other tech companies to their countries.
In the same conference, Jack Dorsey, the CEO of Twitter, announced plans to create a bitcoin hardware wallet. The wallet would be different from others in existence in that it would give a user total control and more security over their holdings.
China and Trump gang up on bitcoin
However, the upward price movement of BTC resulting from the conference was interrupted by two main factors. First, China, which once again triggered a crypto meltdown, this time after closing Weibo crypto accounts.
Secondly, the former president of the United States, Donald Trump, called bitcoin 'a scam' and added that the digital currency was a threat to the US dollar.
Even though BTC still has a long way to go before attaining its previous record highs of above $60k, the coin's institutional adoption does not seem to be slowing down. A recent report by Bloomberg stated that MicroStrategy had received around $1.6 billion for its private offering of secured notes.
The report states that the majority of the firms interested in the secured notes are hedge funds. This is good news for bitcoin, given that MicroStrategy holds more than 90,000 bitcoins, and demand for the secured notes could show indirect investment by institutional investors into bitcoin.
Where to buy bitcoin
The best place to check would be from a cryptocurrency exchange for those who want to buy BTC. Exchanges offer security in bitcoin buying and selling.
The best exchange that is highly recommended for bitcoin buying is eToro. eToro is highly affordable in terms of trading fees and has no hidden charges. Besides, eToro comes highly recommended to traders who are just joining the crypto market because of its copy-trading feature.
Opening an account on eToro is free, easy and, fast. You will give your names, email address and verify your credentials. After adding funds to your account, you can now bitcoin and become a holder of the largest and most popular cryptocurrency.
Looking to buy or trade Bitcoin (BTC) now? Invest at eToro!
75% of retail investor accounts lose money when trading CFDs with this provider