Crypto
Binance Coin Price Prediction Today, December 4, 2022: BNB/USD May Revisit Lower Levels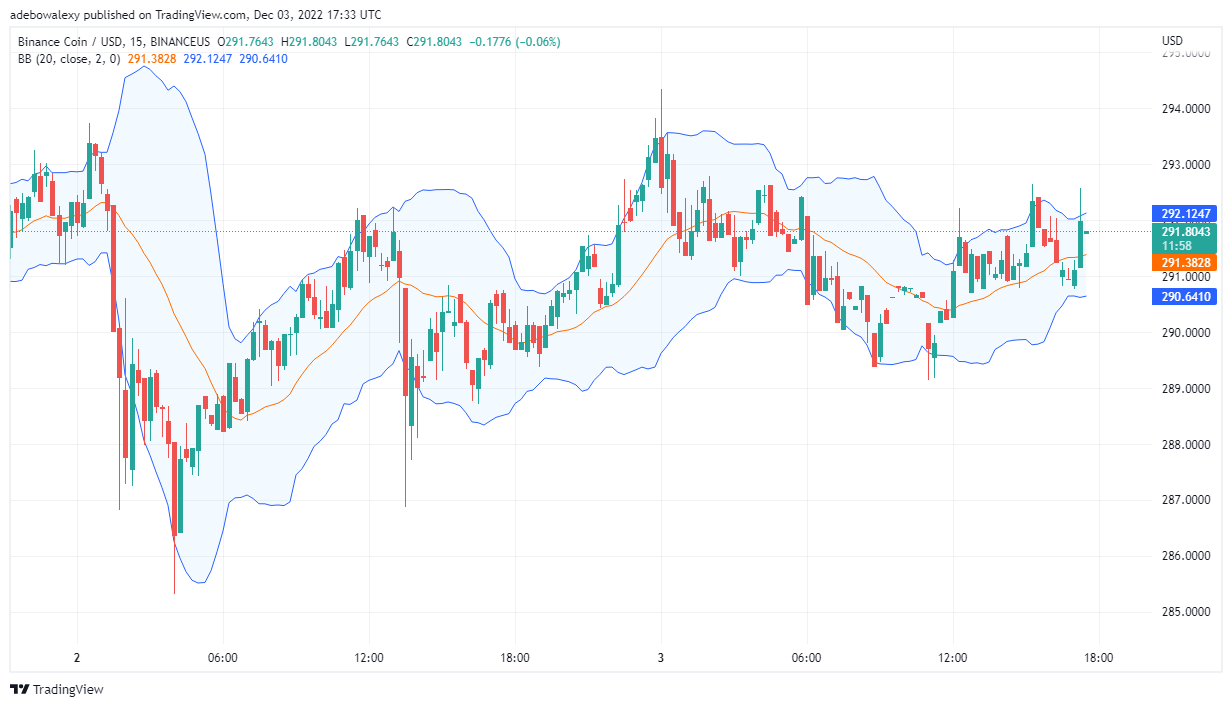 Binance Coin price seems to have expended all its upside energy on its way toward $320. Having done that, this crypto seems to be on its way toward lower support. Although BNB/USD price stays above major support, there are signs that it may eventually fall lower.
Binance Coin Analysis Statistics Data:
BNB value now: $291.90
Binance market cap: $46.68 billion
BNB moving supply: 159.97 million
Binance Total Supply: 159.97 million
BNB Coinmarketcap ranking: #5
Key price Levels:
Resistance: $292.50, $295.00, $296.50
Support: $291.90, $290.00, $288.00
Binance Coin Price Prediction Today December 4, 2022: BNB/USD Looks Ready to Fall lower
On the daily BNB/USD chart, we can see that the latest bearish price candle, has further pushed the price closer to the support formed by the middle limit of the used Bollinger indicator. Also, the Relative Strength Index indicator lines can be seen at a point moving towards each other for an upside crossover. However, these lines later diverged from that course and have continued their downward path below the $300 price level. Although, Since Binance Coin price hasn't reached the MA support traders can still anticipate a bounce off this line. Nevertheless, going by the signs coming from the RSI price may fall below the $290 price level.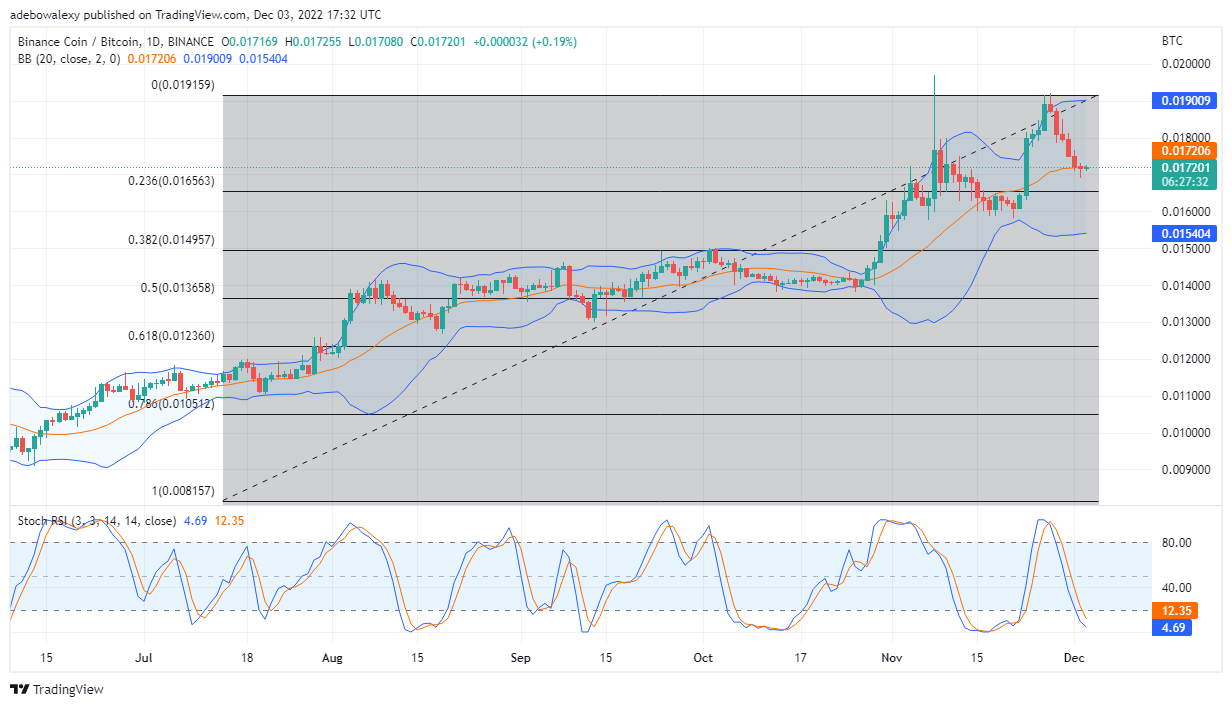 Binance Coin Price Prediction Today December 4, 2022: BNB/BTC Is Trying to Break Price Downward Retracement
The BNB/BTC bulls, are attempting to at least pause the sharp price fall on this daily chart. This is portrayed by the appearance of a short-bodied bullish price candle.  Also, it could be seen that the current market price of BMB/BTC is now aligned with the MA of the Bollinger band. Furthermore, the lines of the Stochastic RSI have now reached the oversold region, with the faster one making a minor bend towards the slower one. By implication, it looks like factors that initiate price increases in this market are now attempting a bullish crossover. If eventually, upside price factors in this market are trying to initiate a price reversal, consequently, BNB/BTC price may then break the 0.01800 price level. Else, if these forces should prove to be insufficient then price will continue moving towards the 0.01656 mark.
Mostly, the crypto market hasn't been at its very best for now. However, even at that, some cryptos are still able to offer some nice profits, such as the likes of the Impact Token. Those who invest in Impact Token (IMPT) will be able to claim them as from December 12, 2022. In order to do this, they will connect the wallets they used to buy the tokens initially, and the token will be dropped into their wallets. Also Uniswap, LBank, and Changelly Pro will list IMPT for trading, once the presale has been concluded. It is great to be green, and about $13.6 million has already been raised for this environmentally friendly project.
Also, It is now easy for all traders and investors to stay in the loop with all the events affecting cryptocurrencies; thanks to our groundbreaking Dash 2 Trade  platform. You will not miss any important events on the cryptocurrency market, because the platform helps you stay on top of your trading game. D2T presale dashboard is launching soon as the product dev is ahead of schedule. In the ongoing presale, almost $8.5 million has been raised.
Related:
Dash 2 Trade – High Potential Presale
Active Presale Live Now – dash2trade.com
Native Token of Crypto Signals Ecosystem
KYC Verified & Audited