Crypto
Bill Gates slams crypto for lacking any value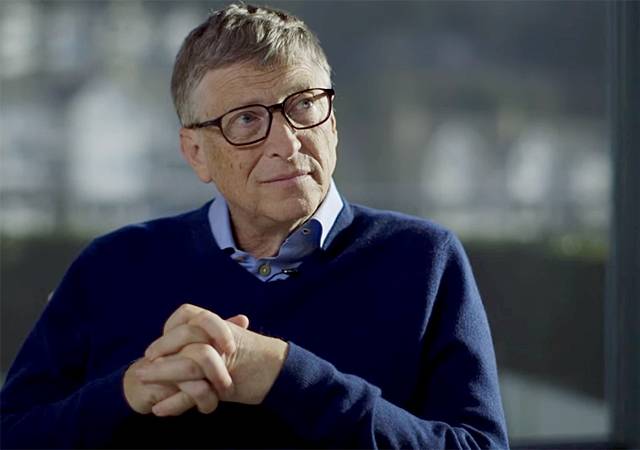 Bill Gates, the founder of Microsoft, has once again bashed the cryptocurrency sector. In a TechCrunch panel on Tuesday, Gates said that the crypto space was "100% based on greater fool theory."
Bill Gates slams crypto
The Microsoft co-founder has previously expressed his dislike for the cryptocurrency sector. In his recent remarks, he opined that cryptocurrencies only increased in price when enough investors were willing to buy.
"As an asset class, it's 100% based on the greater fool theory – that somebody's going to pay more for it than I do." Gates also slammed non-fungible tokens (NFTs), referring to Ape-themed collectibles such as the Bored Ape Yacht Club (BAYC) collection.
Your capital is at risk.
"Obviously, expensive digital images of monkeys are going to improve the world immensely," he said sarcastically. BAYC is one of the popular and most expensive NFT collections, attracting billions of dollars. The collection has also been purchased by celebrities.
The recent market turmoil has not spared NFTs. The BAYC collection has seen a notable dive in prices. For the first time in nearly a year, the price dropped below $100. BAYC's reached an all-time high price of $429,000 worth of ETH on April 29, but the price has dropped drastically, with the current floor price being around $83,000.
The dips have happened in tandem with the rest of the cryptocurrency market, which is also down following massive selloffs. The global crypto market cap has dropped below $900 billion, and Bitcoin now holds support at $20,000. Bitcoin has lost more than 55% in value since the beginning of the year.
Bill Gates does not hold Bitcoin
The recent market performance has spooked many cryptocurrency investors. Large companies such as Tesla and MicroStrategy have recorded notable losses from their Bitcoin holdings. However, Gates noted that he was not involved with cryptocurrencies.
"I'm not long or short in any of those things." Gates said. This is far from the first time that Gates has openly spoken out against the cryptocurrency sector. in May, the billionaire said that he does not invest in any cryptocurrencies because he preferred to invest in "things that have valuable output."
In an "Ask me Anything on Reddit, he said that "the value of companies is based on how they make great products. The value of crypto is just what some other person decides someone else will pay for it so not adding to society like other investments."
Read more:
Lucky Block – Our Recommended Crypto of 2022
New Crypto Games Platform
Featured in Forbes, Nasdaq.com, Yahoo Finance
LBLOCK Token Up 1000%+ From Presale
Listed on Pancakeswap, LBank
Free Tickets to Jackpot Prize Draws for Holders
Passive Income Rewards – Play to Earn Utility
10,000 NFTs Minted in 2022 – Now on NFTLaunchpad.com
$1 Million NFT Jackpot in May 2022
Worldwide Decentralized Competitions
Cryptoassets are a highly volatile unregulated investment product. No UK or EU investor protection.