Entertainment
Before Watching Netflix's The Sons of Sam, Here's What to Know About David Berkowitz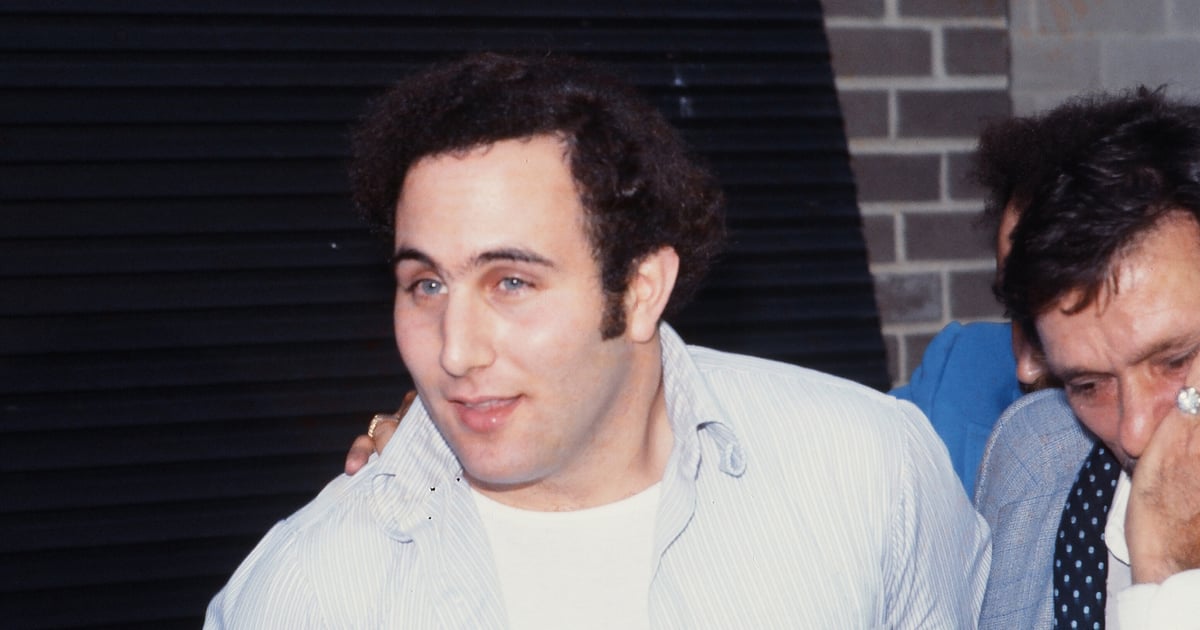 Netflix's new docuseries The Sons of Sam: A Descent Into Darkness takes on the infamous case of David Berkowitz, the 24-year-old postal worker from Yonkers, NY, who was convicted for killing six people between 1976 and 1977. The true-crime series focuses primarily on the records and investigations of journalist Maury Terry as he pushed against the single-shooter narrative that the police and media presented. While the NYPD stuck to the story that Berkowitz committed his crimes alone, Terry believed that Berkowitz had other accomplices and was part of a more widespread satanic cult. In interviews, Berkowitz even confirmed some of Terry's theories.
But just who was David Berkowitz, and what were his crimes? Before you delve into The Sons of Sam, here's what you need to know about Berkowitz and his infamous "Son of Sam" case.
Berkowitz's Early Life
Berkowitz was born out of wedlock on June 1, 1953, in Brooklyn and put up for adoption soon after his birth. Though he was born Richard David Falco, his adoptive parents, who were hardware-store owners, switched his first name and gave him their last name. He developed an interest in setting fires and was known as a bully, though he never got in too much trouble for these activities. As a young adult, he enlisted in the United States Army after his adoptive mother passed away from cancer and his adoptive father remarried. Following his service, Berkowitz tracked down his birth mother but didn't have a lasting relationship with her. He then later took on various jobs, including his tenure as a mail sorter at the post office during his crime spree.
The Son of Sam's Reign of Terror
Starting in 1976, terror unleashed in New York City when a series of shootings unfolded. The shootings were targeted at mainly young women with long hair — in total, six people died and seven were injured. Investigators determined that the perpetrator was the same person because all the shootings involved a .44-caliber gun. The murderer played cat and mouse with the police and media, sending them ominous letters and identifying as the Son of Sam. While sifting through parking violation summons, police connected Berkowitz to the mysterious case and caught their man — or so they were eager to claim.
Berkowitz's Confession
Berkowitz quickly confessed to the shootings. The media pushed out the story that he claimed his neighbor Sam Carr's possessed dog told him to kill people. Enter Terry, who wasn't entirely convinced by this resolution because Berkowitz didn't match the physical description that some survivors recalled — some claimed that their perpetrator was tall and blonde, which Berkowitz was not. Over the years, Terry followed leads that pointed him to John and Michael Carr — Sam Carr's sons.
In 1993, Terry sat down with Berkowitz for an interview with Inside Edition. Berkowitz was somewhat reluctant to elaborate on the case. However, he did claim that he was not the triggerman at all of the crime scenes. He also claimed that John and Michael Carr, who participated in satanic activities with him, were also involved with some of the Son of Sam crimes. Over the years, the NYPD has been adamant about discrediting Terry's theory of a more widespread satanic cult committing the crimes. However, some survivors and victims' families don't believe that Berkowitz was the sole shooter in this case, either.
Berkowitz, who is now 67 years old, received six consecutive life sentences. He is currently serving time at the Shawangunk Correctional Facility in Wallkill, NY, where he works as a clerk for the prison chaplain.
Image Source: Getty / Robert R. McElroy / Contributor