The Hard Eight Movie Review (1996) ▷ Plot, Critics, Actors and More!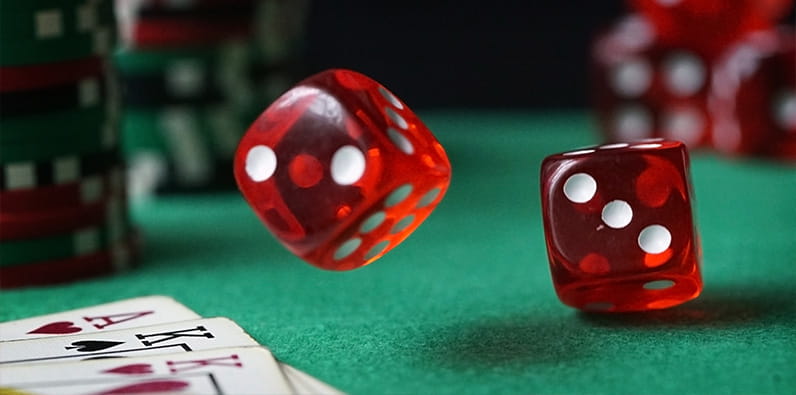 Hard Eight Review – About the Plot
The American crime film, Hard Eight, portrays the story of Syndey. At the beginning of the movie, he meets a young man by the name of John, who is sitting outside a restaurant in Sparks, Nevada. The older man offers to give him a cigarette and buy him a cup of coffee. Not long after, Sydney learns that John needs to pay $6000 for his mother's funeral, and he decides to help him out.
During their conversation, Sydney suggests the two of them drive to Las Vegas, so the veteran roller can teach John how to gamble. Despite John being sceptical at first, he agrees to Sydney's proposal. Shortly after, the two men arrive in Las Vegas, and Sydney begins teaching John how to survive and excel in the gambling world. It was fun to see that John begins his gaming career on the casino machines, which reminds us of our first attempts playing at the best slot casino sites.
It's done with such intelligence and feeling, and such brilliant cast, that it grips our attention from first shuffle to last bet. Michael Wilmington Chicago Tribune
Two years later, Sydney and John are still going to casinos together. John admires his teacher very much, which can be easily seen as he dresses and tries to act like Sydney. On the other hand, the old gambler has become quite fond of his young protégé and often displays fatherly care. We couldn't help it but notice that the online live dealer casinos manage to provide a similar atmosphere to these 90s Las Vegas tables seen in the movie.
Anyhow, as the story progresses, John becomes friends with a security man named Jimmy. They hit it off relatively easy, and the young apprentice enjoys his new friend's conversations and company. John also meets Clementine, a cocktail waitress in Reno. He is struck by her beauty and is deeply attracted to her. Later on, Sydney meets Clementine and finds out that she works as a prostitute. However, he agrees not to tell John about his discovery.
This first feature by writer-director Paul Thomas Anderson is impressive for its lean and unblemished storytelling, but even more for its performances. Jonathan Rosenbaum Chicago Reader
One night, Sydney receives a worrying phone call and rushes straight to a motel. There, he finds John and Clementine holding a tourist hostage. John reveals what happened and explains that he and Clementine had impulsively gotten married, and she then sold herself to a tourist for sex.
On top of that, John says that they had even called the tourist's wife, threatening to murder him if they do not get their money. Sydney calms the newlyweds and tells them to flee on a honeymoon while he handles the situation. As the couple left, the old gambler removed the evidence from the motel room.
Unfortunately, bad events do not end there. Just as Sydney had managed to take a breath from the motel misfortune, he meets with Jimmy. The former threatens to tell John about Sydney's big secret unless he pays him $6000. However, as it gets exhilarating, we are going to stop here. We highly recommend you watch the Hard Eight movie to see the ending.
The Film Critics – Cannot Talk Bad for a Good Movie
Since its premiere in 1996, the movie has had numerous critic reviews by professional critics and movie fans. Although any film production would have positive and negative feedback from the audience, it is predominantly positive in the Hard Eight movie. According to Rotten Tomatoes, the film has received an 80% rating from the critics, while the audience response has hit 83%. These are impressive numbers, especially when having in mind that there have been nearly 12,000 viewer reviews.
The Hard Eight movie observes, and in that, it takes its lead from Sydney, who is a student of human nature and plays the cards of life very, very close to his vest. Roger Ebert
While conducting the research for this Hard Eight movie review, it has been amazing to read how the critic experts dissect the title. While some people point out that the movie has an artificial or missing plot, critics like Roger Ebert argue just the opposite. Furthermore, Ebert writes that the movie is not about the plot where a customer does not pay Clementine £300, and everyone gets involved. The Hard Eight film is about "these specific people in this place and time", which is why the movie is so good.
The Hard Eight Movie Cast, Ratings, and More
The Hard Eight film was initially titled Sydney, after one of the movie's protagonists. The movie served as an expansion on Paul Thomas Anderson's first feature short film "Cigarettes & Coffee". Anyhow, Hard Eight was premiered in the Un Certain Regard section at the 1996 Cannes Film Festival. Unfortunately, the budget spent on the title numbered £3 million while it got only £222,559 at the box office.
| | |
| --- | --- |
| 🏷️ Name: | Hard Eight |
| 📅 Release Date: | Jan 20, 1996 |
| 🤠 Genres: | Drama, Criminal |
| 🎥 Director: | Paul Thomas Anderson |
| 📜 Writer: | Paul Thomas Anderson |
| 🎬 Producer: | Robert Jones, John Lyons |
| ⭐ Stars: | Philip Baker Hall, John C. Reilly, Gwyneth Paltrol, Samuel L. Jackson |
| ⏲️ Runtime: | 102 min |
Let us look into the Hard Eight cast. As many of the critics have stated, the actors starring in the movie are incredible. Their performance, combined with the magnetic chemistry between them and the script, has made the movie fantastic. As the film is loosely expanding the universe of "Cigarettes & Coffee", one of the protagonists, Sydney, is played by the masterful Philip Baker Hall. The second leading role, John, is played by John C. Reilly. Of course, we must mention the excellently played supporting roles by Gwyneth Paltrow and Samuel L. Jackson.
Watch Hard Eight Movie Online
Living in the Digital Era has its perks, one of them being that you can watch any movie, at any given time, anywhere. That case applies to watching the Hard Eight movie online. Moreover, you can find this deeply loved classic over at many online streaming platforms such as Amazon Prime, Apple TV, Vudu, Fandango Now.
Apple TV
Amazon Prime
Vudu
Fandango Now
What is great about all of these services is that you can either purchase a lifetime digital copy of the film or rent it for a limited time. Regardless of which option you choose, making your way to the point of watching the movie is pretty quick and easy.
Hard Eight Awards and Nominations?
In 1997, the Hard Eight director Paul Thomas Anderson won the New Generation Award by the Los Angeles Film Critics Association. Despite the stiff competition that year, critics recognised the film's quality, and it was nominated for four Independent Spirit Awards in 1998. Respectively, the Hard Eight movie was nominated for Best Cinematography and Best First Screenplay.
Moreover, Philip Baker Hall was chosen as one of the contenders for the Best Male Lead award, while the fantastic Samuel L. Jackson was amongst the nominees for Best Supporting Male. Unfortunately, Hard Eight did not win any on any of the 1998 nominated categories.
Final Thoughts About Hard Eight
The time has come for us to conclude our Hard Eight film review and say a few final words. We had a great time watching the movie and an even greater time writing this review. Therefore, if you are a fan of films spiced with some crime and gambling, we highly recommend watching the Hard Eight movie. Ultimately, the Hard Eight film is an unordinary drama story about ordinary people, each looking for a pinch of happiness, told by a cast of incredible actors.
Frequently Asked Questions
As an exposition for our take on the Hard Eight movie review, we thought that the best way to wrap things up is by looking at the most frequently asked questions. Not only you will find here the most common queries but answers to them as well!