Casino Life
The Big Town Movie 【 1987 】 ✔️ Storyline, Cast, Fun Trivia, and More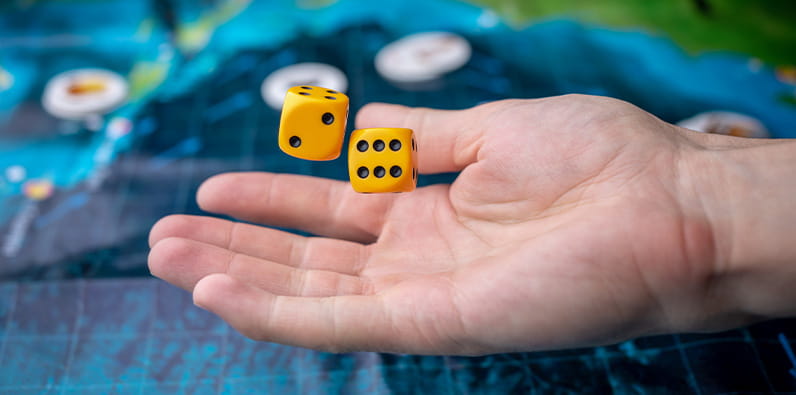 The Big Town Film – Plot Summary
The Big Town film is taking place in Chicago, which is one of the best US gambling destinations to this day. This production takes us back to the 1950s and tells the story of a small-town boy with inexplicable luck, who moves to the big city. The movie begins with the main character, J.C. Cullen, winning at craps in his hometown in Iowa. Then, he relocates to Chicago to become a professional gambler.
During his endeavours, J.C. Cullen meets two stunning women – Lorry Dane (Diane Lane) and Aggie Donaldson (Suzy Amis). One is a single mother of two, while the other is a stripper married to the club owner, George Cole. Things quickly escalate, and Cullen gets involved with both women. That is not all – JC gets used by two high-rolling players, Mr and Mrs Edwards, as well as Lorry Dane in her plot against her husband.
The premise of the story might sound familiar to you. That is because this story has been told time and time again – a small-town boy with incredible skill decides to move to the big city to seek fortune but along the way many "unexpected" challenges occur. While the movie can be a tad predictable at times, it is relatively easy to follow, making it perfect to tune out from the busy day-to-day life.
There are a couple of titles that are quite similar to the movie The Big Town. First is the 1961 film, The Hustler, which tells the story of a small-time pool player who wants to play at high-stakes games. The second one is actually The Hustler's sequel – The Color of Money (1986). This Oscar-winning movie shows us what happened with the characters 25 years later.
The Big Town Cast, Production, and More
As we mentioned, the main character is J.C. Cullen, who is portrayed by Matt Dillon. The role is of a charming, naive, yet not very innocent fellow. The stunning darlings are Lorry Dane, played by Diane Lane, and Aggie Donaldson by Suzy Amis. The so-called villain in this 1950s drama is Tommy Lee Jones' character, George Cole. There are a few more characters that are important in the movie plot.
For starters, we have the Edwards, who are played by Bruce Dern and Lee Grant. Other secondary characters in the movie are Phil Carpenter (Tom Skerritt), Sonny Binkley (David Marshall Grant), Carl Hooker (Don Francks), Deacon Daniels (Del Close), Ginger McDonald (Cherry Jones) and Davit Elliot as himself. All in all, there are quite a few beloved and talented actors involved in the production. Despite that, some movie critics disliked the performance while others loved it.
| | |
| --- | --- |
| 🌇 Name: | The Big Town |
| 📅 Premier Date: | 25th Sept 1987 |
| 🎭 Genres: | Drama/Thriller |
| 🎥 Directed by: | Ben Bolt Harold Becker |
| ✍️ Written by: | Robert Roy Pool |
| 📗 Based on: | The Novel The Arm by Clark Howard |
| ⭐ Main Cast: | Matt Dillon, Diane Lane, Tommy Lee Jones, Bruce Dern, Tom Skerritt, Lee Grant, and Suzy Amis |
| 🎬 Runtime: | 109 minutes |
| 🍿 IMBD Score: | 5.9/10 |
| 🍅 Rottentomatoes Score: | 5.4/10 |
The movie The Big Town, had an impressive (for its time) budget of $10-17 million and a very talented cast. However, the movie did not turn to be the success many have hoped it would. In the US, the box office was close to $2 million, which is quite small compared to the investment the studio had made.
In all seriousness, the execution of the production is brilliant. The Big Town movie features vivid decors and costumes; it is almost as if you are in a 1950s casino in Chicago. If you are already feeling antsy and want to test your luck, we suggest you play at the finest US online casinos.
The Big Town Critics – Now & Before
Nowadays, anyone can write a film review and post it online where it can reach hundreds of thousands of eyes, but that was not the case when this production hit the theatres. Let's take a moment and chat about how The Big Town was received by movie critics during the late 80s. In a nutshell, this Columbia Pictures production got mixed reviews.
Pulitzer winner, Roger Ebert, wrote for the Chicago Sun-Times that while the movie is predictable, it kept him on edge. The Los Angelis Times also published a positive review of this film noting that actors' performance and décor were on point. On the other hand, The Washington Post pointed out the significant similarities between The Big Town and The Hustler. This movie also received a negative review in the Tampa Bay Times.
The mass audience also has mixed reactions about The Big Town. More than 1500 IMDb users rated this movie on the platform, where it received an average score of 5.9 out of 10. Similarly, over a thousand people rated the film on Rottentomatoes, and it got an audience score of 3.07 out of 5. Based on all these reviews, it is safe to assume that you will either love or hate the movie.
Interesting Facts About The Big Town Movie
Now, let's move forward to some fun trivia about The Big Town movie. Before the film Matt Dillon didn't know how to play craps, so there was a $600 budget for him to play in real games. A crew member always bet against the Hollywood star to cancel out the losses.
Speaking of the charming devil, this was Matt's third movie with Diane Lane. Previously, the actors worked together in The Outsiders (1983) and Rumble Fish (1983). As we mentioned a couple of times, many talented actors took part in this movie. As a matter of fact, there are two Oscar winners and four Oscar nominees.
While one of the movie's main topics is gambling, there is not much variety in terms of types of games. Throughout the film, we see Matt Dillon's character play a lot of craps. Sadly, there is not much more than that. We have prepared a little something for those of you who are feeling like a real-life J.C. Cullen – a ranking of the top-rated US gambling sites for 2021.
The Big Town Movie Online
We live in a day and age where we can conveniently get almost everything in our homes. Nowadays, there are nearly as many streaming platforms as TV networks. Despite all that, certain things are just out of our digital reach, like old movies, for example. However, you can watch The Big Town movie online.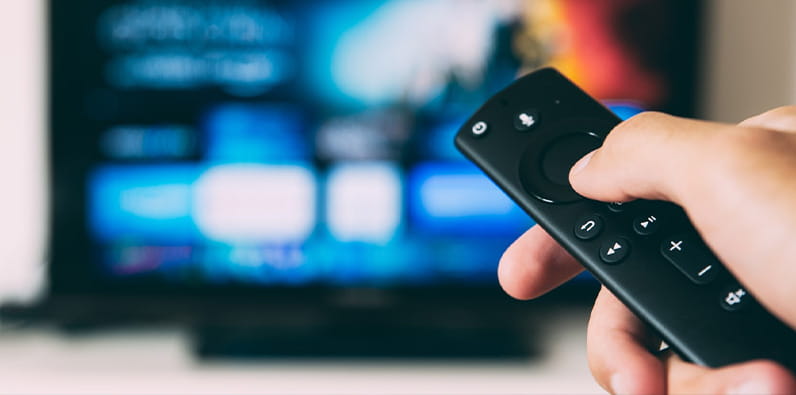 Currently, this Columbia Pictures production is available on Amazon Prime Video. Pts. You can also find it on YouTube, but that is between you and me, capisce?! On a separate note, this is a rather old film, so you can probably find the movie on DVD and even get a good deal for it.
Frequently Asked Question
Hopefully, our review of the movie The Big Town has helped you decide whether or not to add it to your watch list. We did our best to be as thorough as possible, but we know that some of you might have additional questions. This is why we prepared a handy FAQ section below.