Supreme Court Sports Betting Ruling ▷ Birth of Legal US Sports Betting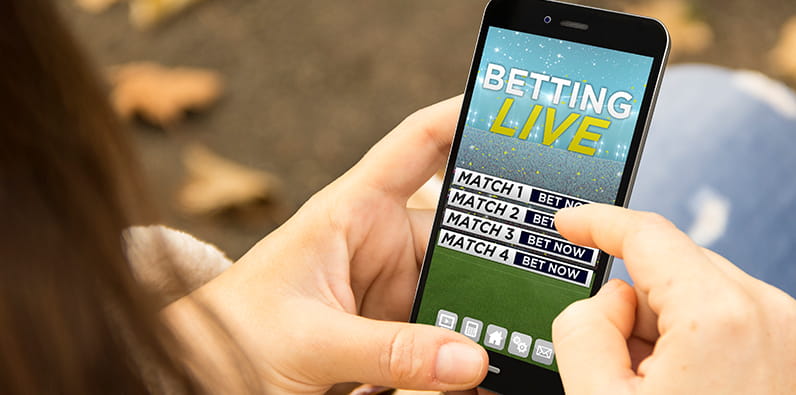 Before the Resolution
It is no secret that the US is strangely resistant to gambling of any kind. Exceptions exist, but these are mostly limited to Nevada and New Jersey. Gambling laws in other states range from light to draconian, but they are restrictive nonetheless. A partial reason behind this comes in the form of the Professional and Amateur Sports Protection Act of 1992, commonly referred to as PASPA.
This piece of legislation was introduced in the early 90s and was designed to stamp out sports betting in the country. The long title of the act was "An Act to prohibit sports gambling under State law, and for other purposes." You can clearly see the intention of lawmakers with this law. Specifically, the Act states:
'It shall be unlawful for–

'(1) a governmental entity to sponsor, operate, advertise, promote, license, or authorise by law or compact, or

'(2) a person to sponsor, operate, advertise, or promote, pursuant to the law or compact of a governmental entity, a lottery, sweepstakes, or other betting, gambling, or wagering scheme based, directly or indirectly (through the use of geographical references or otherwise), on one or more competitive games in which amateur or professional athletes participate, or are intended to participate, or on one or more performances of such athletes in such games. Professional and Amateur Sports Protection Act Section 3702
The Senate vote was overwhelmingly in support, with 88 "Yea" and only 5 "Nay" votes. Overnight, the US sports betting scene was gutted, and the effects were felt by gamblers all over the country. Of course, this doesn't mean that everyone accepted this without any issues. Demand for gambling will always exist in one form or another, and opposition to the Act soon arose.
Supreme Court Sports Betting Case: Ban Repealed
It might have taken some time, but the Supreme Court sports betting decision was eventually reversed. Murphy v. National Collegiate Athletic Association was a historic case that took place in 2018. It sought to overturn PASPA and allow the states to regulate sports betting within their borders as they saw fit. Officially, the case tackled the question of whether the Federal government should have the power to limit states' rights to self-regulation.
Ultimately, the Supreme Court ruling on sports betting came in on May 14, 2018. The Court found PASPA to be unconstitutional and to be violating the Tenth Amendment. In a 7-2 vote, the Court established that the anticommandeering principle was violated, while a 6-3 vote followed where PASPA was repealed.
Impact of the Ruling
The Supreme Court sports betting case is projected to have wide-reaching implications, not just on the gambling industry as was argued. It deals with a set of principles rather than any particular law. Following the repeal of PASPA, the Supreme Court ruled that states rights also include self-regulation with less involvement from the Federal government.
As a result, this sports betting Supreme Court case can be used as a precedent for the liberalisation of drugs, immigration policies, gun ownership rights, and more. Undoubtedly, future developments following this ruling will be interesting and will surely be worth our attention.
Future Development of the US Gambling Scene
Following the Supreme Court decision, sports betting now has the opportunity to develop in the United States properly. In recent years, we have seen a wave of new legislation at the state level, liberalising the online gambling scene. Specifically, states like New Jersey, Pennsylvania, Delaware, and Michigan are leading the way.
| | |
| --- | --- |
| Legal Online Sports Betting States: | Legal Retail Sports Betting States: |
| New Hampshire | New Mexico |
| New Jersey | Wyoming |
| Pennsylvania | Arkansas |
| West Virginia | Mississipi |
| Nevada | Michigan |
| Oregon | New York |
| Illinois | Delaware |
US online casinos are now readily available in many states, but online sports betting is also gaining traction. In fact, lawmakers are now more likely to legalise sports betting than casino gaming, and it shows. More than 15 states have passed laws to introduce the development of a regulated online betting scene, and more are soon to follow.
The 2020s will be pretty compelling for US gambling, and we are already seeing dozens of international operators rushing to claim a piece of the untouched US gambling market. Of course, the USA's decentralised form of government on the issue is also apt to breed problems down the line. Since each state is passing its own laws and issues state-bound licensing, we may see some operators exit the scene sooner or later.
Online gambling is state-restricted, and players are unable to play at a different state's gambling sites. This is not an issue in any other Western country, and it will be intriguing to see how the US gambling scene develops over time. So far, we can only speculate on what the future holds, but we will pay close attention.
FAQ about the Supreme Court Sports Betting Case
If you still have questions on the subject, please have a look at the FAQ below. We go over all critical aspects and try to present the topic as clearly as possible. With the information presented below, you will fully understand all the important talking points.