Casino Life
Owning Mahowny Movie Review ᗎ Embezzlement and Addiction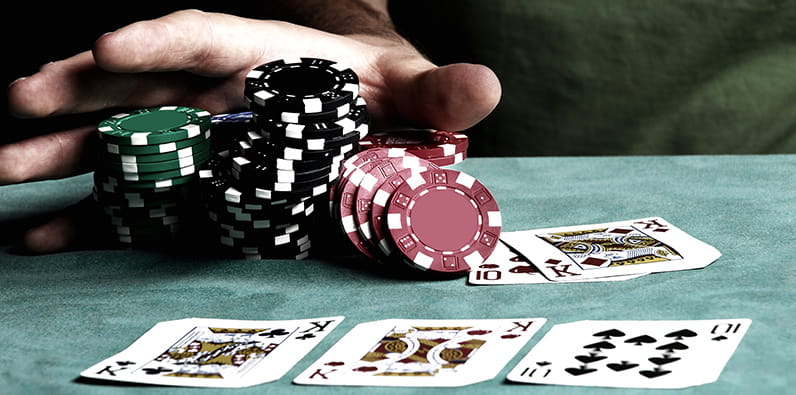 Owning Mahowny True Story – The Real Event
Before jumping into the movie, we will take a brief look at the Owning Mahowny true story. This movie is based on an actual event and, more specifically, on the 1987 book "Stung" by journalist Gary Ross. It is a competitor for the best gambling books as it provides a comprehensive account of the events leading to Brian Molony's arrest.
Brian Molony was a Canadian from Toronto with a successful career as a manager at the Canadian Imperial Bank of Commerce (CIBC). He had worked at multiple branches and was familiar with the way the company operated. This knowledge allowed him to embezzle $10.2 million as loans to real and fake companies, which he then used to play at and settle his debts with various casinos, including Caesars Atlantic City Hotel-Casino.
Interesting fact:
Even at a young age, Molony loved gambling, as he would go to the racetracks with his father. He would also initially apply to work as a financial writer at CIBC but did so well at his aptitude test that he was put into their manager training program.
Molony was arrested on the 27th of April 1982, and Caesars was forced to close for a day after a lawsuit. However, Molony's story does have a happy ending. After attending counselling sessions for gambling addiction and serving two and a half years in prison, Molony married and now works as a business consultant.
Owning Mahowny Movie – Production Information
The Owning Mahowny movie was released on the 23rd of January 2003 and was directed by Richard Kwientniowski. He is most famous for his work on "Love and Death on Long Island", about a man's obsession with a young actor. Maurice Chauvet wrote the Owning Mahowny script, and Sony Pictures Classics distributed the movie in the US.
| | |
| --- | --- |
| 🎥 Director: | Richard Kwientniowski |
| ✍️ Screenwriter: | Maurice Chauvet |
| 📅 Release Date: | 23rd of January 2003 |
| 💥 Genre: | Crime, Drama |
| 🌟 IMDB Rating: | 7.1/10 |
| 🍅 Rotten Tomatoes: | 75% Audience Score |
| 💵 Budget: | $10 million |
| 💰 Box Office: | $1 million |
Kwientniowski is a master of psychological thrillers. He fully understands what goes on inside the mind of a gambling addict and portrays it perfectly on the big screen. Despite the character's name being changed, due to the real person sounding too similar to the then Canadian prime minister Brian Mulroney, the script is a faithful adaptation of the book.
Owning Mahowny Plot and Trailer – Funding an Addiction
On the surface, Dan Mahowny appears to have fully succeeded in life. As the Assistant Manager at a major branch of the Canadian Imperial Bank of Commerce in Toronto, Mahowny earns a decent salary and is respected by his colleagues and boss. He wears ill-fitting clothes, is in a relationship with a fellow bank employee and leads a relatively simple life without many luxuries.
However, Mahowny has a dark secret: he has a terrible gambling addiction. Whether he's winning or losing, playing blackjack games or craps, he keeps gambling until he has lost all his money. Simply playing brings Mahowny indescribable excitement, and he will stop at nothing to keep going.
Soon the casino manager notices Mahowny's spending and aims to get as much money as possible from him. Mahowny then begins embezzling millions to fund his addiction, and even his bookie Frank and girlfriend Belinda try to stop his excessive gambling. As he loses more and more money, will Mahowny be able to cash out before he loses everything? You can take a sneak peek at the plot with the Owning Mahowny trailer below:
The Owning Mahowny movie is a perfect adaptation of one of the biggest gambling horror stories and features one of the most realistic portrayals of addiction. Mahowny is not playing to win big; he is addicted to the thrill of gambling and will not stop until he runs out of money. Only when he gets arrested does he begin to comprehend his actions.
The plot focuses on Mahowny's character and how his addiction affects both his life and those around him. It never focuses on his crimes or tries to present him as a sympathetic figure. He is just a man with a self-destructive compulsion to gamble, wasting an ideal life for temporary thrills.
Owning Mahowny Cast – A Terrific Performance
The Owning Mahowny movie's biggest star is undoubtedly Mahowny's actor Philip Seymour Hoffman. He captures the essence of a self-absorbed addict with unkempt hair and an ill-fitting suit while maintaining a certain charisma. Despite being the central character, Mahowny never revels in the popularity and focuses on the game, isolating himself from the world and his girlfriend.
Even when presented with luxurious suites, delicious food and beautiful women, Mahowny only has eyes for gambling and stays up until 6 am to play. Hoffman is a master at portraying Mahowny's apathy to the world, only panicking at the idea that he could not gamble anymore. The book's author, Gary Ross, was amazed at the accuracy of Hoffman's portrayal of the real person.
| 🤵 Actor | 🎭 Role |
| --- | --- |
| Philip Seymour Hoffman | Dan Mahowny |
| Minnie Driver | Belinda |
| Maury Chaykin | Frank Perlin |
| John Hurt | Victor Voss |
| Ian Tracey | Detective Ben Lock |
| Jason Blicker | Dave Quinson |
| Chris Collins | Bernie |
The supporting cast of characters perfectly contrast Mahowny. Despite his girlfriend's pleas and the police's increasing involvement, it feels as if Mahowny's story is separate from them and the rest of the world. Minnie Driver's plight is relatable as she wants to spend time with her lover. Maury Chaykin has the unique role of a bookie who becomes increasingly concerned with Mahowny's addiction.
Meanwhile, John Hurt, who starred in other Kwientniowski movies, is an excellent "villain" as the casino's owner Victor Voss. He does everything in his power to squeeze every bit of money from Mahowny by treating him as a VIP guest. But even he is unable to wrench Mahowny away from the gambling table.
Owning Mahowny Reception and Verdict
In this part of our Owning Mahowny movie review, we will go over its reception. Both fans and critics enjoyed the movie for its spectacular story and fascinating characters. Fans were enthralled by Hoffman's performance as a man so dedicated to finding pleasure that he abandons everything. Both the audience and Mahowny know how this story will end but are too invested and must keep going to the bitter end.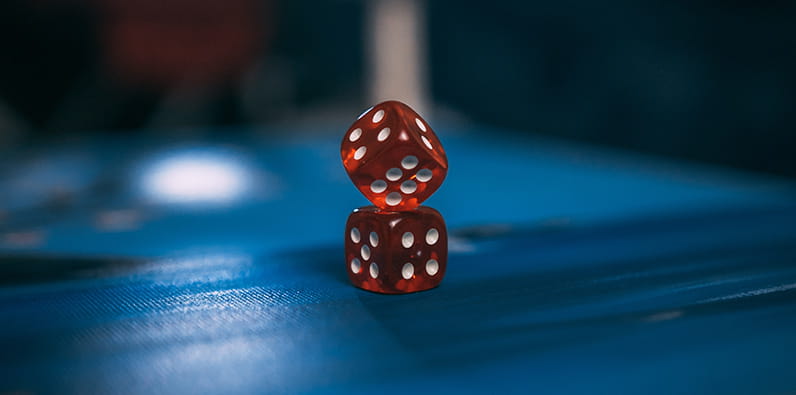 Critics praise the acting, along with the clever visual storytelling. When inside the casino, the camera is always focused on the tables and Mahowny, rarely acknowledging the other players. In one beautiful scene, Mahowny was so absorbed in the game that he fails to notice it's early in the morning and everyone else has left. The movie frequently appears on critics' lists of the best gambling movies.
Despite the movie's success with the audience and nominations for various Genie Awards, the film was only able to earn $1 million in the box office with a budget of $10 million. Nevertheless, fans recommend the movie to anyone wishing to see a unique tale of addiction. If you want to watch Owning Mahowny online, you can find it at the following streaming services:
Amazon Prime
Youtube
Crave
Owning Mahowny Conclusion – The Ultimate Consequence
This movie is a fantastic adaptation of the Owning Mahowny true story. Its focus is not on his crimes or the obvious outcome, but the road Mahowny took to get there. Hoffman carries the show and captivates the audience with his performance, as they become interested in seeing how far he can go before getting caught in one of the most original gambling movies.
"He just wants to have the money to lose." Frank Perlin, commenting on Mahowny's addiction
Mahowny himself is a cautionary tale about the dangers of addiction. Even when he gambles, he only cares about the game itself and winning means extra playtime as he attempts to satiate his increasing desire for excitement. If you are fascinated with this movie and want to learn more about gambling addiction, check out some articles on gambling addiction.
Owning Mahowny Frequently Asked Questions
In this part of our Owning Mahowny movie review, we will answer all your pressing questions regarding the film. Learn more about its production, the story that inspired it and some extra information on the cast. You can even find out where you can watch this critically acclaimed movie online.