Casino Life
Nova Scotia Gambling Laws ✔️ NS Land-Based & Online Gambling Rules
The Nova Scotia laws about gambling are the reason why players in this Canadian province can have an excellent gambling experience. We will show you the main laws regulating wagering games and how the operators get their licences. Apart from that, we'll have a look at the list of legal games present at Nova Scotia's top brick-and-mortar casinos. Still, if any questions remain unanswered, the FAQ section we've prepared will surely answer your queries.
Nova Scotia Gambling Law
Nova Scotia is one of 13 Canadian provinces; therefore, its legal acts are derivative from main Canadian laws, but the province has the right to adjust it to its needs. The main gambling law in this province is the Nova Scotia Gaming Control Act, which is supported by the Liquor Control Act, Theatres and Amusements Act, and other laws you can find in the table below:
| 📅 Year | ⚖️ Law |
| --- | --- |
| 📌 1989 | Liquor Control Act (Amended 2019) |
| 📌 1989 | Theatres and Amusements Act (Amended 2016) |
| 📌 1994-1995 | Gaming Control Act (Amended 2020) |
| 📌 2000 | Provincial Finance Act (Amended 2022) |
| 📌 2011 | Regulations Act |
The Gaming Control Act is a framework for conducting, controlling, regulating, and managing casinos and their investments. The Act contains all gambling laws in Nova Scotia created to control the variety of wagering games and establishments. It also manages online gambling in the local casinos and the best online casinos in Canada, which offer their services to Nova Scotia players.
Gambler's Restrictions & Prohibition to Play
There are few Nova Scotia laws about gambling, and that is why curious players can familiarise themselves with the rules. If you are too busy to read, know that there are a few things a gambler must know before heading towards the gaming tables or registering at the best online slots sites for Canadian players. Here are the reasons why a player in Nova Scotia, Canada, may not be allowed in a brick-and-mortar casino:
🎂 Age: for all betting games and casino entertainments, the legal gambling age is 19.
🥴 Sobriety: individuals intoxicated by alcohol, drugs, or illegal substances may not be allowed.
📛 Employees: casino employees, gaming assistants, members, or employees of the NSPLCC, partners of the casino operators and more are not allowed to play.
😈 Trouble: aggressive and violent people may be prohibited from entering the establishment or requested to leave.
🦮 Pets: service and guide dogs are allowed but ask in advance before bringing your lucky pet to the casino.
🤥 Cheating: every attempt to cheat or steal leads to trouble with the establishment's owners and the law.
All gambling establishments have security teams and established procedures to deal with the situations listed above. Other authorities might be involved depending on the severity of the violation and the outcome of the situation. For example, if a thief is reported to the police or in case of severe intoxication, a medical team might be called.
Winners Tax & Casino Revenue
Besides the excitement and fun of playing at a land-based establishments and the best online casinos in Nova Scotia, CA, players will be happy to hear that there is no winners tax. All Canadian lottery and casino winnings are "windfall", so no taxes are due. On the other hand, the operators are obligated to pay annual revenue tax of 3.84% of gross annual sales per casino.
Gambling Regulatory Organs & Licensing Procedure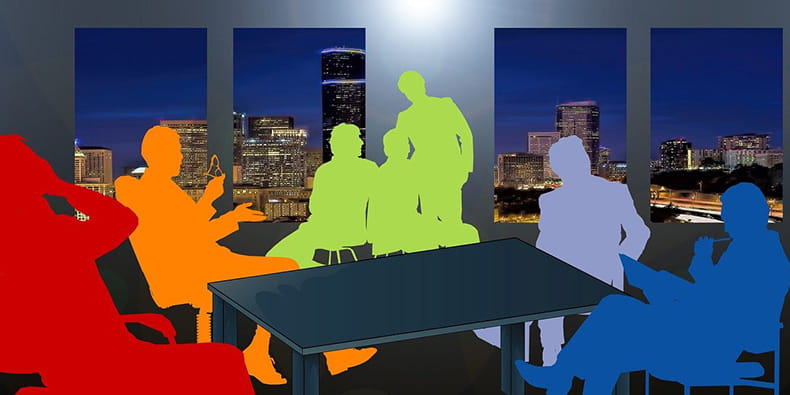 The provincial commissions and divisions apply Nova Scotia's online gambling laws and the legislation for all land-based establishments. They and the work of independent organisations are sources of the gambling statistics in Canada. Besides collecting data about the gaming industry, the regulatory organs issue gambling licences, monitor, and regulate the gambling industry in Nova Scotia.
Nova Scotia Alcohol and Gaming Authority
The Nova Scotia Provincial Lotteries and Casino Corporation (NSPLCC), also called Nova Scotia Gaming Corporation, is a gaming corporation governed by the Gaming Control Act. Its functions are to oversee and manage the gaming business (lottery and casinos) in the province and to manage ALC and GCGC.
The Alcohol and Gaming Division regulates gaming and charity licences in NS. It also monitors the activity of the licensees. The Atlantic Lottery Corporation (ALC) manages all lottery tickets and video lotteries in Nova Scotia, Canada, while the Great Canadian Gaming Corporation (GCGC) owns and operates both NS casinos.
The Canadian Pari-Mutuel Agency is the Canadian government authority regulating all horse races. It grants racetracks and theatre operators licences, enforces the Act's regulations, and performs audits of harness racing activities. The Office of Aboriginal Affairs manages First Nation gaming and all relations between First Nations and the Canadian government.
The Addiction Services Division is part of the Department of Health and Wellness. Its main function is to deal with all gambling addiction matters. This includes prevention, control, and help in addiction and problem gambling cases.
Gaining a Gambling Licence in Nova Scotia, Canada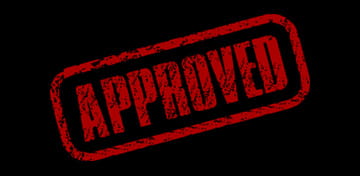 The Nova Scotia gambling law correlates with the Canadian online gambling laws about the procedures of gaining, renewing, and losing a gambling licence. Gaining an NS gaming license sometimes may take months, but overall the procedure has clear steps and is simplified to the maximum.
Once the licence is granted, the operators must obey the licence's legal requirements.The process for brick-and-mortar gambling establishments and online gaming sites has the next application steps and requirements:
ℹ️ Information: applicants must read the information about the application process, fees, and requirements in advance.
✔️ Requirements: applicants must meet the requirements for a licence of the specific casino gaming class or as a supplier.
📄 Application: all documents and application forms must be submitted together or within the required timeframe.
💸 Fees: part of the application process is paying fees for the licence and the licensing procedure.
🆗 Approval: the application is examined by the Commission, and then a licence is granted.
⛔ Rejection: the request for licence may be denied or postponed. The applicant may receive guidelines for amendments to the procedures, after which they can apply again
♻️ Renewal: the renewal has a simpler procedure, and it can be done within a specific timeframe after the initial licence is issued.
Legal Gambling Games in Nova Scotia, Canada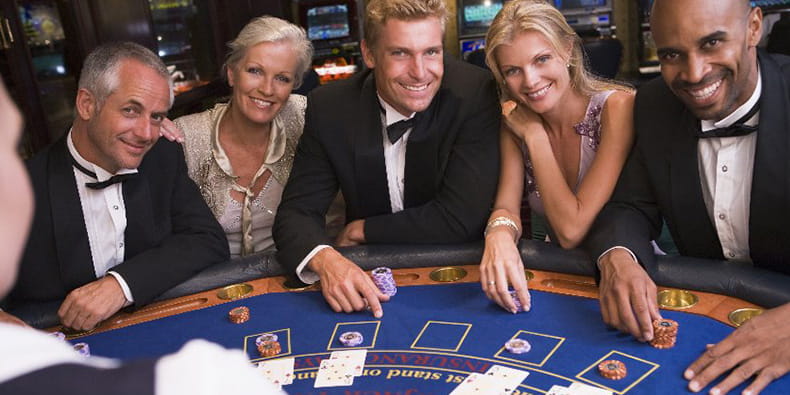 The Nova Scotia gambling laws are quite liberal regarding the number of games. If you have already tried the Canadian-themed slots and feel inspired to explore other options, check out the list of legal games in Nova Scotia, CA available at land-based and online gambling locations:
💠 Baccarat
💠 Big Si
💠 Bingo
💠 Blackjack (and variations)
💠 Car Races
💠 Caribbean Stud Poker
💠 Chemin de Fer
💠 Craps
💠 Craps (without dice)
💠 Horse Races
💠 Keno
💠 Lottery
💠 Mini Baccarat
💠 Motorsport
💠 Pai Gow
💠 Pai Gow Poker
💠 Poker (and variations)
💠 Punto Banco
💠 Red Dog
💠 Roulette (and variations)
💠 Scratch Cards
💠 Sic Bo
💠 Sic Bo (without dice)
💠 Slot Machines
💠 Sports Betting
💠 Super Pan 9
💠 Video Poker
💠 Video Keno
Besides monitoring all those games, Nova Scotia Lottery and Gaming Commission also oversees other games of chance approved by the Commission's executive director. Every gambling establishment can select which of the legal games to offer according to its licence and space on the gaming floor.
Gambling Locations in Nova Scotia
Nova Scotia has many and different brick-and-mortar gaming locations. This article section will briefly list all of them, starting with the casinos. If you intend to visit one or all of them, keep in mind to check the operations in advance.
Casino Nova Scotia: Halifax & Sydney Locations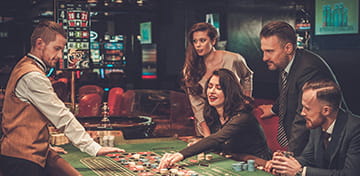 Some of you may remember that at the beginning of this article about Nova Scotia laws about gambling, we mentioned that there are two casinos. The "Casino Nova Scotia" brand is owned by the Great Canadian Gaming Corporation, established in 1995.
On Casino Nova Scotia website you can find more details about the casinos, games, live shows, and other entertainments. The locations are in Halifax and Sydney, and are considered the top land-based casinos in Nova Scotia. Here is what they offer:
🎰 Games: slots, electronic gaming machines, video poker, blackjack, roulette, and poker
✨ VIP Room: daily high-limit tables
😎 Tournaments: Texas Hold'em No Limit Tournaments
🎁 Casino Bonuses: Crazy Cashino Super Spin, Club 55+ Club, Club 55+ Breakfast Special, Player's Club Card 100 Points
Halifax players can also enjoy the foods and drinks at May Garden Chinese Restaurant, 3 Sixty Lounge, Baron of Beef Buffet, Texas BBQ Buffet, and Big Vegas Buffet. The casino in Sydney has All Day Turkey Dinner, Fisherman's Platter, and Friday Chicken & Ribs.
Sports Betting in Nova Scotia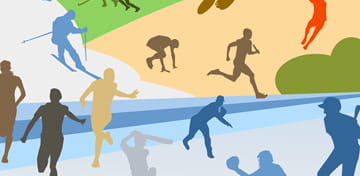 The gambling laws in Nova Scotia are evolving, and one of the latest proofs is making Nova Scotia sports betting legal. This happened in 2021, and many operators are already willing to add sports wagering to their game selection.
The change also applies to online gambling, and that is why Nova Scotia players can enjoy local and the best Canadian sports betting sites.
Horse Races in Nova Scotia, Canada
Horse, harness, and thoroughbred races in Canada are considered one the sports with long traditions, and that is why they are legal. There is no Nova Scotia gambling law about horse races, which is why Canadian horse races laws apply.
The innovative technologies allow players to wager on one of the racetracks, and we are certain that soon the Canadian top-rated real money online casinos will also offer them.
Lottery and Bingo in Nova Scotia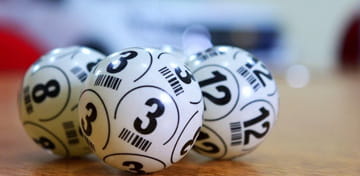 The Nova Scotia gambling laws have a special section dedicated to the lottery games, bingo, keno, and scratch cards. Anyone intending to offer either of the listed above must acquire an NS gaming lottery licence.
The Atlantic Lottery Corporation deals with all lottery and lottery ticket-related matters. The new online casino sites in Canada offering keno, bingo, and lotto games also need a Nova Scotia gaming licence.
Other Races & Pageants
In cooperation with other organisations, Nova Scotia Gaming Commission also oversees the variety of races held in the province. There are many car and motorcycle racetracks where high-speed and adrenaline junkies can support their favourites. There are also many animal pageants, fishing competitions, and other events NS visitors and locals can enjoy.
Nova Scotia's Top Online Casinos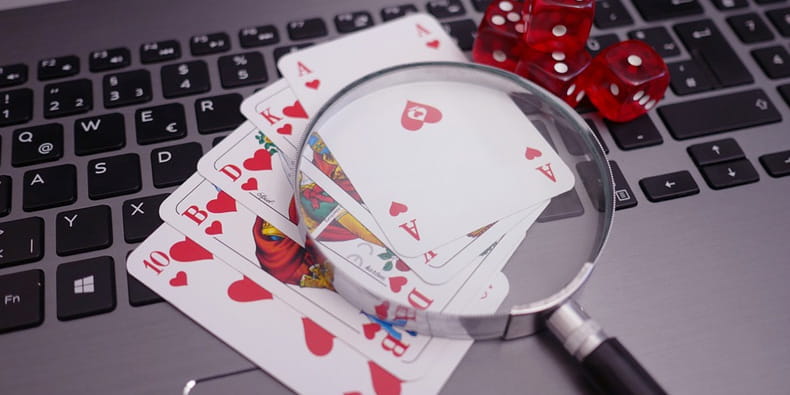 The latest changes in the Nova Scotia online gambling laws allow wagering games to enter players' lives through their computers, phones, and tablets. Gamblers at legal age can register and enjoy the best Canadian online roulette sites or either one of the excellent licensed gambling sites. Here are several trusted online casinos in Canada:
Because of the gambling laws in Nova Scotia, players can enjoy a lengthy list of games and entertainment. But locals and visitors who don't have the time or the opportunity to visit the land-based casinos can always enjoy the top online live dealer games in Canada. Those legit operators offer the best alternative to real casino experience and make it available to Nova Scotia players of legal age.
Nova Scotia Gambling Laws FAQ
The Nova Scotia gambling laws allow many of the most loved casino and wagering games. We told you a lot about them, and now, we will answer the most frequently asked questions. Every answer below has a link that will take you to the relevant section of the article.