Casino Life
Lucky Dip Lottery Guide 【 2021 】 🛡️ How to Enter the National Lotto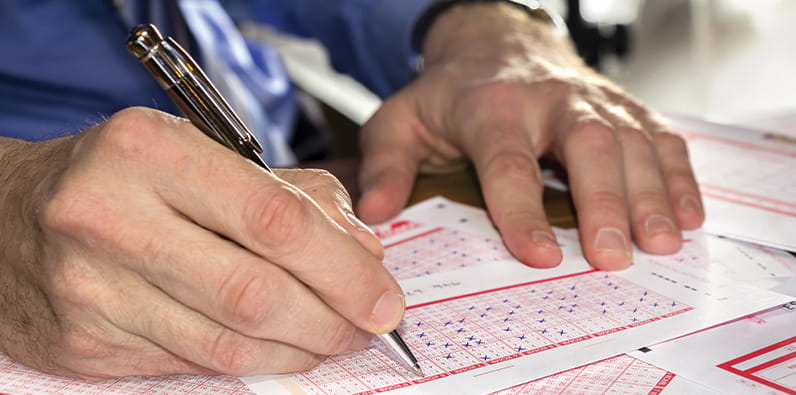 We will begin this piece by telling you more about Lotto Lucky Dip, followed by a step-by-step guide to playing the game online. Then, you will learn what a free Lucky Dip is and how to claim one. After that, we will discuss the differences between playing with your own numbers and a Lucky Dip. Next, we have prepared some handy tips if you win. Lastly, you will find our final thoughts on the topic, as well as a handy FAQ section.
The Lucky Dip Explained
Lucky Dip Lottery is part of the National Lottery, also known as the Lotto. It is a nationalised lottery that was founded in the mid-90s. Currently, it is operated by Camelot Group, which is a privately held business based in England. But enough about the parent company, let us come back to the Lucky Dip.
Well, this is a simple game of chance that does not require much strategy or skill. Players need to purchase a ticket to participate. Each sold ticket has a predetermined set of six random numbers on it, and no two tickets share the same sequence of numbers. Camelot's Computer System selects the winning numbers on your behalf for an entry into a Lotto Draw. Currently, the draw days are Wednesdays and Saturdays.
Enter the Lucky Dip Lottery – A Step-By-Step Guide
Nowadays, it is easier than ever before to play lottery online in the UK. You can purchase a ticket directly via The National Lottery's site. Since this is a form of gambling, it falls under the jurisdiction of the UKGC. Meaning that you will be asked to verify your account to participate. Here is what you need to buy a Lotto Lucky Dip ticket online:
| | |
| --- | --- |
| ✔️ Step 1: | Create and verify your account on the official site. |
| ✔️ Step 2: | Select a Lucky Dip ticket from the options. |
| ✔️ Step 3: | Choose to play on Wednesday, Saturday, or both. |
| ✔️ Step 4: | Select a preferred payment method and follow the instructions to finalise the transaction. |
| ✔️ Step 5: | Keep an eye out for the winning numbers. |
Of course, there are a few important things to mention here. For starters, you can purchase tickets online between 6 am and 11 pm every day. However, you need to buy a ticket before 7:30 pm if you want to play on a draw day (Wednesdays and Saturdays). Secondly, winners will receive an email confirmation, so make sure to check your spam box too. Lastly, two main numbers get you a free Lucky Dip.
A Free Lotto Lucky Dip
Now, allow us to elaborate more on the free tickets. You can win one free Lucky Dip with a value of £2 if you land two main numbers on the Lotto. Brits can win the prize regardless of whether their ticket was with randomly generated numbers or they manually selected them. The National Lottery will notify winners and give them a chance to decide which of the following Lotto Draw to enter.
In simpler words, if you win a free Lotto Lucky Dip on a Wednesday, then you can choose to use it in the next Lotto Draw, next Wednesday Lotto Draw, or next Saturday Lotto Draw. Surprisingly, many players do not claim their free Lucky Dip tickets and lose their chance to win. In 2020, Mirror reported that over £50,000 [worth of prizes] are still unclaimed from the Lotto. Thus, we encourage you to claim every free Lucky Dip you get.
Using A Lucky Dip VS Own Numbers
We mentioned that you can play with randomly selected numbers or your own when entering the National Lottery. Here, we will tell you a bit more about each method and discuss some of their main advantages and disadvantages. Without further ado, let us find out if one offers a higher chance of winning than the other.
Lucky Dip Odds
The core idea of Lucky Dip Lottery is for players to get a ticket with random numbers generated by the software. For starters, this takes the pressure off the person playing the game as they do not have to select a set of numbers each time. From there, everything is left in the hands of fate.
Secondly, if you score any prizes, the chances are slim to none that other players will share the same combination of numbers. Meaning that you will probably be the only winner since it is unlikely for multiple people to share the same sequence when playing Lucky Dip.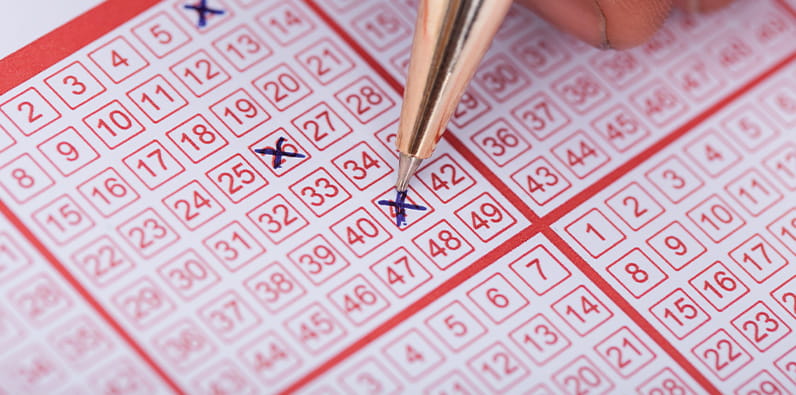 Allow us to elaborate a bit. Most people choose numbers that are important to them like dates, for example. Whether that is a birthday or anniversary, there is a higher probability that two or more people share that date and enter the lotto with those specific numbers. Therefore, if you all play on the same draw day and win, you will have to split the reward equally.
Furthermore, this also restricts people to numbers from 1 to 31, which automatically excludes many numbers of the lottery. But do not only take our word for it – check out the stats. Roughly, 1 in 2 players wins with Lucky Dip, while just a measly 11% of people who choose their own numbers win any prizes.
Chances of Winning with Own Numbers
Playing with your own numbers may have its disadvantages, but it is not all bad! Despite the statistics, you hear far more stories by individuals that played with their 'lucky numbers'. The most significant advantage of using personal numbers is that they have sentimental meaning, so you are less likely to forget them. Therefore, you have a higher chance of claiming your potential prizes.
Of course, we cannot know for sure the exact number of winners from Lucky Dip Lotto versus the number of winners that selected their own numbers. What we do know is that players get a slightly higher chance with the former. However, some of Britain's lotto millionaires won by playing with their own numbers. Having said all that, we believe that both methods offer similar odds and one is not superior to the other.
Top Tips for Lotto Winners
Undoubtedly, winning the lottery is possible with both Lucky Dips and choosing personal numbers. The question is – what to do if you actually score a big prize? There are hundreds of crazy lottery winner stories from all over the world. One of the most notorious lotto millionaire, Michael Carrol, won a little over £9 million and within a decade filled for bankruptcy. Here are top tips on what to do after winning the lottery:
Hire a financial advisor and a legal advisor.
Invest in the stock market.
Start your own business.
Donate to charity.
Spend money within your budget.
We have all had dreams of winning the lottery. And all we want to do is quit our job and enjoy life like the rich and famous. Actually, many lottery winners go on reckless shopping sprees for expensive cars, houses, jewellery, and designer items. But the harsh truth is that making money is much more complicated than spending it. Hence, you want to be mindful of how you spend your earnings.
Final Thoughts
Few things sound more appealing than winning the lottery and becoming rich overnight. However, there are certain things to keep in mind when playing the Lotto. Firstly, remember the difference between playing with your own numbers and Lucky Dip. Secondly, only spend money within your budget and do not invest all your savings into tickets.
Once you decide which option suits you best, then you are ready to play the Lotto. You can do this online by registering at the official site or go old-school and purchase a ticket at licenced Lotto stores. The draw days are on Wednesdays and Saturdays, so make sure to check the winning combinations each time. Online players get notified via email for any potential winnings, so regularly scan your spam box.
For many winning the lottery is a dream that could change their lives for the better. But there are more than enough stories that show that if you mismanage your winnings, you could end up with less money than you had before the big score. Thus, we encourage you to be mindful of spending your potential winnings and hire a professional financial advisor to assist you. All in all, there is no right or wrong way to play the Lotto – you can enjoy it!
Popular Questions
We hope that this Lucky Dip guide has provided you with all the necessary information. However, if you still have any queries left, then continue reading. Below, we have prepared answers to the most frequently asked questions about Lucky Dip to help you decide if this is the best option for you.