Casino Life
Lottery Winners Statistics ▶️ Lotto Winners by the Numbers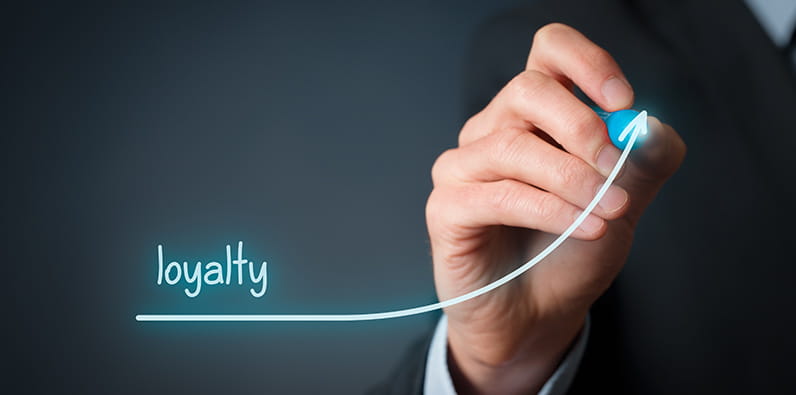 Statistics on Lottery Winners – Are the Odds Favourable?
The very first thing we need to address are the odds we face when trying to guess the lucky combinations. You should be realistic about your chances when buying tickets, regardless of how much our wish to become millionaires is clouding our judgment. As you will come to realise from the statistics of lottery winners, the chances are slim. Here are several statistical highlights from some of the most famous draws for you to consider:
We get the feeling that we hear about fallen jackpots one too many times on TV and the radio. However, you should bear in mind that for each draw, millions of participants are anxiously awaiting with their tickets in hand. So, it may appear that the lottery winners statistics suggest we have a big chance, but the odds are telling a different story. Facing a 1 in 302 million chance to score a jackpot isn't optimistic. Yet, if we are in the right place at the right time, only God knows how lucky we can be.
Interesting Statistics of Lottery Winners
Regardless of your chances of winning the lottery, a plethora of "what happens to lottery winners" statistics exist. Not only that, but you can also learn much about their habits, decision-making, and opinions before and after their respective jackpot wins. In the following paragraphs, we will shed light on the most interesting statistical facts and figures behind the actions of the lucky lottery winners.
Lottery Winners Statistics on Job Retention
Arguably the 1st thing that crosses our minds when thinking about life-changing amounts of money is the thought of instant retirement. We somehow can't wait to hand in our immediate resignation letters and drown ourselves in luxury and fancy travels. Well, it might come as a bit of a surprise to you, but according to the latest national lottery winners statistics, a considerable chunk of people continue to be loyal to their employers, even after becoming the latest in line of lucky UK lotto millionaires.
According to the most recent conclusions from various statistics on lottery winners, approximately 67% of the US working winners and 48% in the UK said they haven't or won't change their job, despite winning a coveted pile of cash. How about that? It turns out that folks are more loyal than you might presume. To be frank, it's the right approach, and you will find out why later on in our article.
Do Jackpot Winners Keep Buying Tickets?
It's not a secret that money can cloud our judgment, a statement that is equally applicable to lotto winners, too. Despite the lottery statistics in the UK and their respective odds, an overwhelming 99% of the surveyed winners said that they would absolutely keep buying tickets. As a matter of fact, 70% of them believe they will land a jackpot again.
It isn't unheard of for people to win multiple times and contribute to the statistics of lottery winners more than once. However, multiple jackpot wins are an extremely rare occurrence. Still, it's all it takes for us to really believe that our luck can strike gold again, as it has with other individuals. It is just the way our brains are programmed, and there is nothing we can do about it.
Statistics on Lottery Winners Annonymity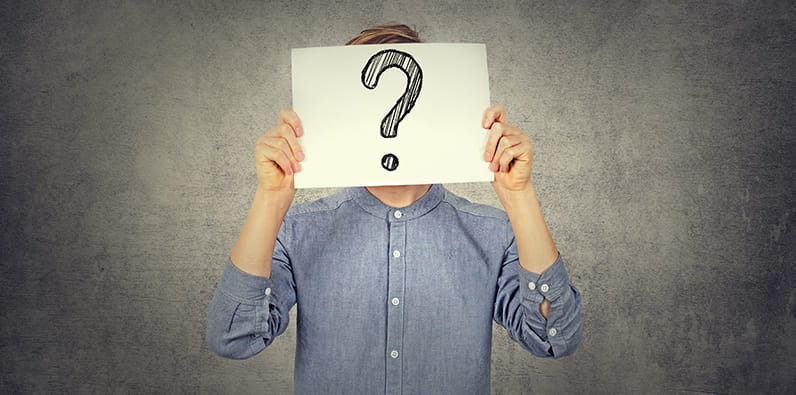 Coming out of the shadows and declaring you have won millions to the world is not an easy decision to make. It does come with its own set of potential burdens and problems, and we think you may be well aware of them without us spilling them out for you. The fact is that if you choose to step forward and proclaim that you have just become a gazillionaire, it will make you a target for friends and strangers that would want a piece of the pie.
Lottery fans are well aware of it, and the national lottery winners statistics suggest that approximately 85% of them choose to remain anonymous. However, sometimes you have no other choice, as part of the lottery terms and local gambling legislation explicitly state that your personal information such as name, town, and award are public records. Such is the case with 43 out of the 50 states in the US. So, no matter what happens when you win the lottery, make sure to be prepped to deal with the consequences, be it good or bad.
Are Lottery Winners Happier?
You would assume that millions of dollars in your bank account would instantly mean eternal happiness for you and your loved ones. Well,55% said they became indeed happier after the sudden and exponential bank account growth. 43% found no difference, while 2% confess that they became more miserable.
It's a double-edged sword, to be honest, because, while you will be able to pay off debts, afford better things, and be able to splurge on products and activities you have never dreamed of, it also carries a hefty bag of potential problems. The lottery history goes back to ancient times, and if there is something we all know, it is that money can't buy happiness unless reasonably spent and invested.
Lottery Winners Statistics on Weight Gain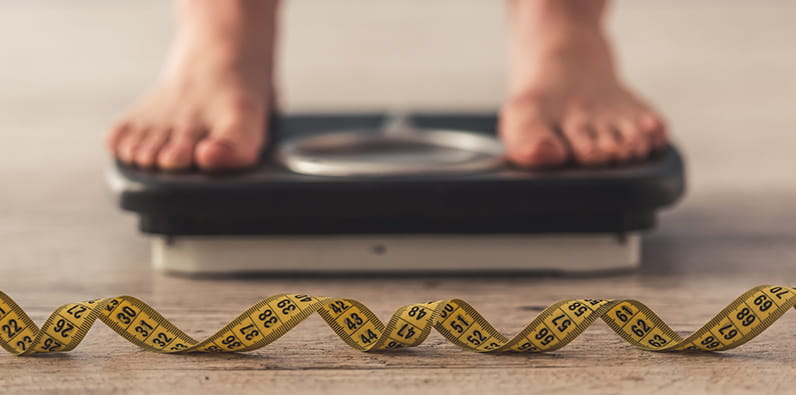 Here's a funny one for you. Did you know that approximately 32% of folks that win jackpots end up gaining weight? We didn't either! We aren't sure what its cause might be, but apparently, one-third of all lottery millionaires end up putting on the pounds. Perhaps it is due to the opportunity to dine out, now that you have all the newly acquired cash.
Or is it because they spend most of their free time sitting on the computer, looking for the possibility to score again at one of the best online lottery casinos. Who knows? One thing is certain, we shouldn't ignore our physical shape and if anything, with a whole million in our bank accounts, it is the exact right time to start the physical transformation we have dreamed of achieving for all these years.
Funnily enough, the national lottery winners statistics also found out that a total of 12% out of all winners sign up for a gym subscription. We personally think that you don't need several million to do that. Then again, given the fact how stressful our daily lives are, if you decide to quit your job, and focus entirely on the goal, then we completely understand why thоse 12% would do it.
Are Lottery Winners Selfish?
The following statement is a generalisation, and we are aware of it. However, the general notion is that rich people tend to be quite selfish. It is a sad conclusion to reach, even if it isn't applicable for all. While we wouldn't expect you to give away your new fortune to random people, it would be nice to acknowledge your family and loved ones, at least.
As per the latest findings from the statistics of lottery winners, we are happy to report that 83% of them are happily splitting or sharing the jackpot with their immediate family members. It's an encouraging number that only speaks to their capacity to love and acknowledgement of what the most important thing in life really is. The money comes and goes, but family stays forever.
Statistics of Lottery Winners Friends Loss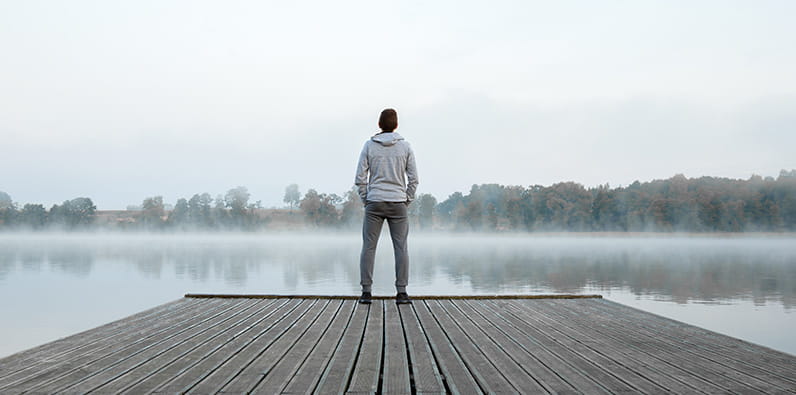 This next section of the "what happens to lottery winners" statistics is tough to swallow and a reality check for all people to realise how much influence money can have on our lives. It is estimated that a total of 90% of the winners cite their newly acquired riches as the main reason why they had to say "Goodbye" to close friends that they wouldn't to, otherwise.
Some people become envious of your luck, while others would flat out demand and manipulate you into giving them a cut. The bottom line is that you can't please everyone. If people decide to end a close friendship over money, they weren't good friends, to begin with. It doesn't matter, if we are talking about loose change or one of the biggest lotto wins ever.
What Are Lottery Winners Spending On?
Everyone's favourite part of winning is the chance to spend all the cash on things we always wanted. Different people mean different attitudes and cravings, but then there are some that appear to be universally wanted across the board. In the following bullet list, we have highlighted the major tangible investments millionaires mostly go for as per the latest lottery winners statistics:
38% of lottery winners move to a different city
24% move to a different country
75% upgrade their homes to better ones
4.5 is the average number of purchased brand new cars per winner
10% buy as many as ten new vehicles
1% consider plastic surgery and intervention
These are major financial decisions that can greatly impact our balance sheet. Of course, there is a ton of other things that people invest in, but hardly will they come close to buying a new condo on the other side of the planet or several brand new automobiles. If you need inspiration, we are sure that our article on the youngest lottery winners in the UK will give you plenty to consider in terms of money management and decision making.
Statistics on Unclaimed Jackpots
Probably the biggest shocker of them all, this piece of lottery winners statistics had us scratching our heads. It is estimated that approximately $2 billion in lotto winnings remain unclaimed per annum in the US alone. We realise that people have various reasons not to show up and claim what they have won, but it is wild to consider that a person could win a six-figure sum and fail to show up and receive it.
Imagine if you lose the winning ticket or have it be stolen from you. We are not going to be happy about it at all. It's probably one of the reasons why 30% of all female lotto enthusiasts and winners keep the tickets in their bras as a precaution, again as per statistics of lottery winners. It is a smart decision that would save them the anger from losing the chance for a better future, especially if they have won.
One of the better aspects of living in the 21st century is the availability of technology. So, one way to ensure that such things never occur to you is to go digital. There are several great online lottery apps that allow you to buy lotto tickets online and follow all the draws online, without the need of actually having to carry and safekeep a paper ticket.
Do Men Buy more Lottery Tickets than Women?
Our last statistical piece of information is not centred around the winners and their millionaire habits but rather on which sex is more prone to buying lottery tickets. According to the national lottery winners statistics, 55% of men have a positive attitude towards the lotto sector, while women tend to be less optimistic about it at 42%. We guess that male lotto fans have bigger jackpot cravings and stronger beliefs that the lucky leprechaun has landed on their shoulder.
Why Do Lottery Winners End Up Broke?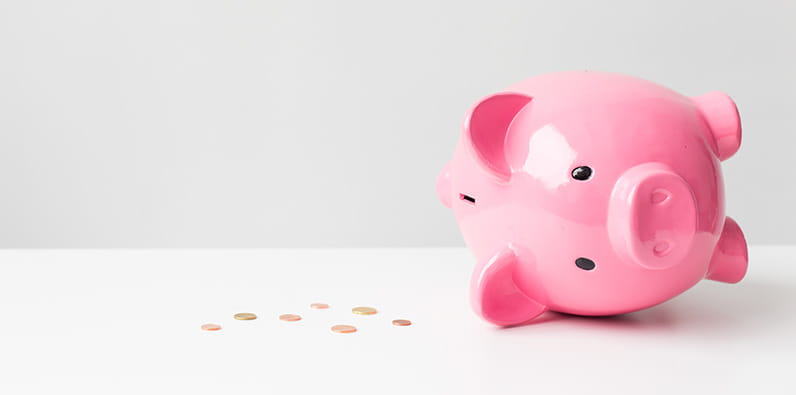 Winning millions from the lottery is like becoming super famous at a young age. You suddenly get exclusive access to a lifestyle you have never really experienced, and you can end up on a slippery road all too soon, without even realising it. The case is the same from the lottery winners in India to the ones in the tiniest Italian village.
According to lottery winners statistics, approximately 44% of all lotto millionaires end up broke within the fifth year mark from the monumental occasion. The biggest reason is the utter lack of wise decision-making and senseless spending on the way too many things you don't actually need. Playing the lottery is a gambling habit that may lead to addiction. So, one of the main things you need to keep under control as a freshly rich person is to gamble responsibly and keep your habits in check.
It may be difficult, and there is nothing bad at splurging from time to time, but think in perspective and always consider the long term. Invest wisely and steer clear from shady businesses, people, and decisions. You would want to be able to provide for your friends, family, and children. Instead of blowing it all off on two years of endless partying and constant blackouts only to end up being part of the dark statistics on lottery winners, consider the prospects of living a life void of any financial challenges.
Top Online Lottery Casinos for Smashing Jackpots
Now that you have learned a great deal about what happens to lottery winners statistics, perhaps you would like to become part of them and do good with your future jackpot win if luck has it. While you are free to walk into any lotto kiosk you can find at the nearest corner, there is another option for you that will save you time and paper wasting.
To your attention, we have brought several incredible online lottery operators that are just half of the best lottery sites in the UK. Each one of them is fully verified, completely regulated and will present you with the opportunity to buy tickets for some of the most lucrative lotto draws you can think of. Check them out right below.
None of the recommendations above will disappoint you in any way because they are proven to be the top contenders in the online lotto world by our dedicated team of casino experts. Even if the lotto is your main purpose to visit, you can still get the chance to try claiming a jackpot from one of the slot machines or table games. It's an equally alluring thought and something that can still grant you the opportunity to fulfil your dreams.
Which Lottery Winners Statistics Category Do You Fall Into?
We love crunching and dissecting numbers, so it was a great pleasure to compose this article and highlight some of the more interesting statistics of lottery winners. People have different understandings of what spending money means, and observing what kind of clusters form based on their habits is always interesting. Plus, it's always nice to see how many fellow jackpot winners fall into your own category.
Frequently Asked Questions on Lottery Winners Statistics
Take the chance to go through our short yet informative section, containing the most frequently asked questions that Internet users have regarding the statistics of lottery winners. It will serve as a nice recap of the most important highlights from the article.