Casino Life
Kansas Gambling Laws 2021 ✔ Gambling Legality, Age, and Legal Games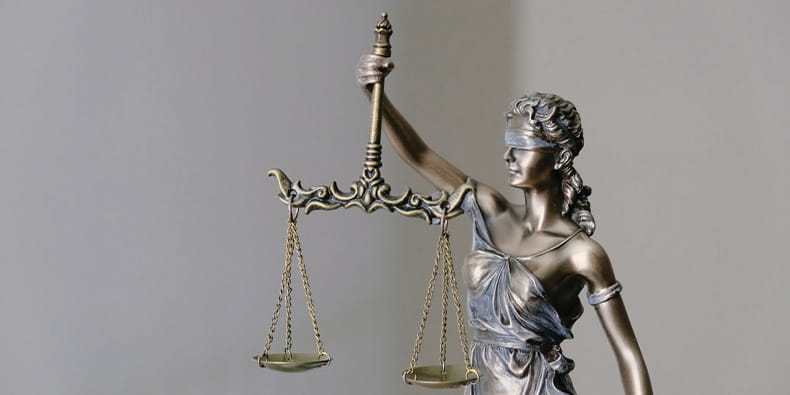 If you're residing in Kansas or planning a trip to the Sunflower State, you should definitely become familiar with the local gambling laws. Unlike Nevada and New Jersey, Kansas isn't one of the most popular gambling hubs in the US, and some of the state's regulations might seem ambiguous to newbie gamblers. It's worth noting that gambling laws in Kansas are regulated and managed by the Kansas Racing and Gaming Commission. In the following paragraphs, we'll cover all gambling activities you can enjoy in Kansas and a lot more!
Gambling Laws in Kansas – Can You Gamble in KS?
Even though Kansas isn't as strict as Utah or Hawaii, where gambling is entirely prohibited, there are still quite a few specifics about the Sunflower State that need to be addressed. The Kansas Racing and Gaming Commission allows both authorized gambling venues and tribal casinos to operate in the state. In 2021, you can find nine gambling venues spread across the Sunflower State, and five of them are run by Native American tribes. The other four are land-based casinos that the state has exclusively authorized.
Similar to the gambling laws in Virginia, the ones in Kansas make it extremely difficult for non-tribal gambling venues to earn authorization by the government. This is one of the reasons why the number of casinos in Kansas is so low. However, it's also important to know that not only casinos can host gambling games, but other institutions can do it as well! Some charitable organizations often host bingo and lotto parties where participants can gamble for a good cause. There is more to Kansas gambling laws than bingo and lotto games, and we'll cover everything next.
Legal Gambling Activities and Games in Kansas
The Kansas online gambling laws allow many KS players to enjoy their favorite games at casino sites. However, when it comes to land-based gambling venues, not all games are always present. For example, there are only a few land-based casinos where you can enjoy playing slots, blackjack, poker, and roulette. Tribal casinos are among the most popular gambling venues for KS players for that reason.
The gambling laws in Kansas let tribal casinos operate without being regulated by the government. This means that such gambling venues can offer much more activities than regular land-based casinos. Still, you might be wondering what gambling games you can play in Kansas. To answer your question, we've created a list that includes all activities that the Kansas gambling laws allow:
| Gambling Activity | Legal Status |
| --- | --- |
| 🎰 Land-Based Casinos | Legal |
| 📱 Online Casinos | Legal |
| 🏇 Horse Racing | Legal |
| ⭐ Daily Fantasy Sports | Legal |
| 💰 Lottery | Legal |
| 💸 Charitable Games | Legal |
| 🏈 Sports Betting | Illegal |
| ⚽ Online Sports Betting | Illegal (With Exceptions) |
As you can see, there are quite a few gambling activities that you can enjoy in Kansas. However, you should know that the casinos in the Sunflower State are only nine, and some of them might not be close to you. This means that you might have to endure a long ride before you're finally able to scratch your gambling itch.
Fortunately for you, most of the best casino sites for US players also accept KS players. However, there are quite a few specifics regarding the online gambling Kansas state laws that we'll cover in the next paragraph. For now, you should know that you can participate in almost every gambling activity in the state, except for sports betting.
Kansas Online Gambling Laws – Can You Play at Gambling Sites
The Kansas online gambling laws are also quite complicated. The law states that online wagering in the Sunflower State is forbidden because there are no online casinos that the KS government regulates. However, the online gambling Kansas state laws have many loopholes, and one of them is that residents can enjoy playing at offshore casino sites. However, you should keep in mind that the laws for legal gambling age in Kansas apply at online casinos as well.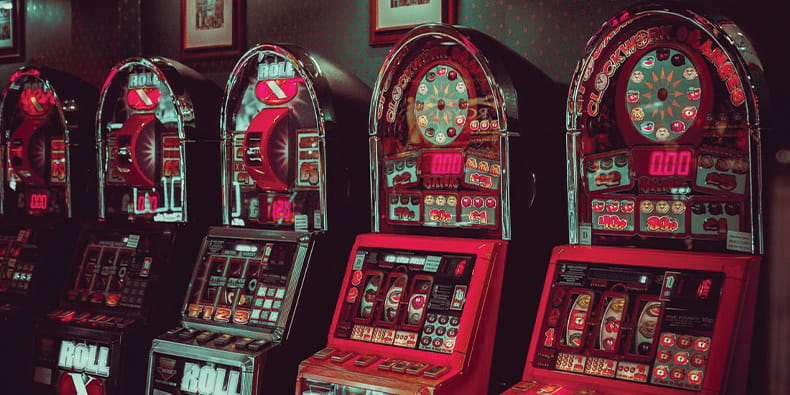 Suppose you'll be playing at an offshore gambling site – you'll need to ensure that it's safe, secure, and legalized by a reputable authority, such as the MGA or the UKGC. When it comes to the legalization of local online casino sites in Kansas, we don't believe this will happen anytime soon. Kansas isn't home to the top US gambling cities that attract tourists, and if the state legalizes local online casinos, it'll be disastrous for the land-based gambling venues. Nevertheless, here are some of the online gambling games and activities you can participate in:
Horse Racing
Greyhound Racing
Daily Fantasy Sports
Slot Machines
Blackjack
Baccarat
Craps
Sic'Bo
Virtual Sports
Solitaire
Bingo
Poker
Lottery
The list of activities that the gambling laws in Kansas allow is quite long. However, you might have noticed that there isn't a single mention of sports betting. You can indeed place a few bets on horse and greyhound racing, but you can't bet on football, basketball, and other popular sports. During the last two decades, the lawmakers in the Sunflower State have been unsuccessfully trying to pass the sports betting bill. In 2021, Kansas made yet another attempt to legalize sports betting but failed.
Many KS residents believe that an online sports betting hub would be bad for the current gambling operators and tribal casinos. Fortunately for the gamblers of Kansas, there are plenty of US online gambling sites that offer a plethora of exciting casino games. As we've previously mentioned, if you choose to play at offshore casino sites, you'll have to ensure that they're safe and secure. In the next paragraph, we've listed everything you need to know about choosing a gambling site.
Guide on How to Choose Safe Online Casinos in Kansas
Even though the online gambling Kansas state laws allow playing at online casino sites, there are still quite a few key aspects that you should keep in mind. If you happen to play at a shady gambling site that doesn't have a license or SSL encryption, you could be risking your funds and personal information. Some operators that don't have certificates by eCOGRA or iTech Labs might even have rigged games. To make choosing a gambling site in Kansas easier for you, we've created a list with all the must-haves for KS operators:
SSL Encryption
Proper Licensing
24/7 Customer Support Services
Fair Bonus Terms
Secure Payment Methods
RNG Certificates
Contest Awards
Responsible Gaming Partnerships
There are quite a few things that you need to look out for when choosing an offshore online casino to play at. However, you can check if the operator has all of the mentioned key aspects in a matter of minutes. You could tell if a casino is safe if it has a gambling license, RNG certificates, and accepts popular payment methods. Suppose you don't want to do your own research. In that case, you can check our list of the top online casinos that accept PayPal in the US. It contains only operators that have been tested and verified for safety and security.
Legal Gambling Age in Kansas – How Old Do You Have to Be?
As you might know, every state in the US has unique gambling laws and regulations. That's why it can be challenging to understand the legal gambling age in different states. Even though the legal gambling age in the US varies from one state to another, the guidelines are pretty much the same. For the majority of gambling activities, you have to be at least 21, but there are a few exceptions. You'll find the Kansas gambling age for different activities in the table below.
| Gambling Type | Legal Age |
| --- | --- |
| 🎰 Land-Based Casinos | 21 |
| 📱 Online Casinos | 21 |
| 🃏 Poker | 21 |
| 🐴 Pari-Mutuel Racing | 21 |
| ⚽ Daily Fantasy Sports | 21 |
| 🤑 Lottery | 18 |
| ⚽ Online Sports Betting | Illegal (With Exceptions) |
You should know that some gambling venues might let you in if you're 18. However, you shouldn't rely on that because if a land-based casino serves alcohol, and you're underage, you might be charged $1000 and up to six months in jail. That's why we recommend abiding by the gambling laws in Kansas and don't play casino games if you're not of legal age. The legal gambling age across the world is pretty much the same as in the Sunflower State. It's fair for everybody!
Timeline and History of the Gambling Laws in Kansas
Just like all other states in the US, Kansas has had an interesting relationship with gambling. The Sunflower State started as one of the most conservative states, but now KS residents can participate in almost every gambling activity except for sports betting. However, there have been many attempts to legalize sports betting, but all of them failed. Below, you'll find some of the most important Kansas gambling laws events.
| | |
| --- | --- |
| ⌛ 1986 | Greyhound and horse racing have been legalized as a result of voting. |
| ⌛ 1987 | The Kansas Racing Commission was established and appointed to regulate pari-mutuel wagering. |
| ⌛ 1989 | The famous Woodlands Racetrack was established. |
| ⌛ 1995 | The Camptown Greyhound Park was founded and closed in the same year. |
| ⌛ 1996 | The first proposal for slot machine legalization was made. |
| ⌛ 2002 | New gambling legislation was proposed in the legislature, but it failed. |
| ⌛ 2007 | The Kansas Expanded Lottery Act became a fact, and four new gambling venues would be founded. |
| ⌛ 2021 | Sports betting legalization attempt was made but failed. |
Kansas online gambling laws are continually evolving, and nobody knows what will happen in the future. Unfortunately, local sports betting and online casino sites don't seem to be becoming legal anytime soon. The Kansas gambling age requirements don't seem to need adjustments either. However, offshore casino sites still accept Kansas players, and you can have a blast if you use the best US online casino bonuses to your advantage!
Must-Visit Land-Based Casinos in Kansas
Even though Kansas has only nine gambling venues, there's still a lot to know about them! In 2021, most land-based casinos are fully-fledged tourist resorts, and that's a genius way of attracting new customers. Most gambling venues have exotic restaurants, panorama views, gigantic pools, and tennis courts. It's clear that some operators are simply better than others, and that's expected. Here's our list of top five must-visit land-based casinos in Kansas: .
Hollywood Casino at Kansas Speedway
Boothill Casino and Resort
Golden Eagle Casino
Golden Eagle Casino
Prairie Band Casino & Resort
We placed Hollywood Casino at Kansas Speedway at the top of our list for a reason. Not only does the casino have over 2000 slot machines and 52 table games, but it also has an exquisite restaurant. The gambling venue carries the "Sin City" atmosphere with its spacious gaming halls. Hollywood Casino at Kansas Speedway is up to par with some of the best casinos in Las Vegas. We would definitely recommend giving the operator a shot if you're going on a gambling trip in Kansas!
Frequently Asked Questions About the Kansas Gambling Laws
Our article dedicated to the gambling laws in Kansas is coming to an end, and it's time to answer some of the most frequently asked questions about the topic. We found quite a few commonly raised queries during our research, and we've had our experts answer them for you! Let's dive in!