Casino Life
How to Tell if a Fruit Machine is Going to Pay Out ✔️ Top Tips & Tricks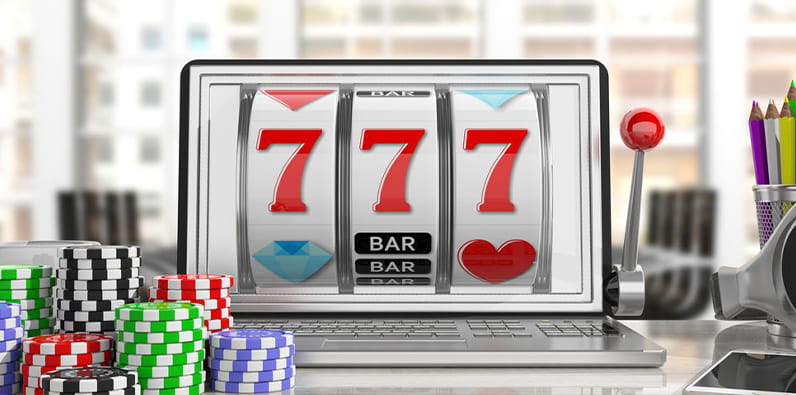 Have you ever sat in a pub and looked at a fruit machine and wondered why the same people always seem to win? Are they just lucky? The simple answer to this question is no, they just know the golden rules to follow when playing land-based fruit machines. On this page, we'll share the secrets of how to know when a fruit machine will pay out.
Are Online Slots and Fruit Machines the Same?
Fruit machines that you will find in bookmakers, pubs, and clubs through the United Kingdom share a lot of similarities with the online slots you can play at the UK's best slot sites. They both have win-lines, and by matching symbols, you can win money. With both variants, you can often change the amount of stake you wager; the higher amount you bet, the bigger the return.
You'll find feature boards on both online slot machines and fruit machines. These bonus games are what players love most as these mini-games can enable the player to win a large amount of cash. Punters could even potentially win the jackpot, which can be as much as £400 on a fruit machine and many thousands if not millions online.
So, while there is plenty of common ground between online and offline slot machines, there are some huge differences between them. With online slots, every spin is determined by a random number generator. An external company audits the RNG to prove that each and every spin is one of pure chance.
This randomness is not the case with fruit machines. An onboard chip on the machine controls gameplay, and different factors determine the payout. The amount of money in the float can have a big impact on the amount of money won. So can a player's choices on the game. Go higher on an eleven on a high/low gamble, and you'll lose most of the time, no matter how full the machine is.
The biggest difference between the two variants is that a fruit machine will often tell you when it will spree. There are some tricks that experienced players use to predict if a slot machine will pay out. There are also hidden fruit machine cheats that savvy players know to look out for. Spotting these signs is how to tell if a fruit machine is going to pay out. Read on to find out more about them all.
Tricks for How to Know When a Fruit Machine Will Pay Out
Ask any experienced slot machine player, and they will tell you there are ways to know when a fruity is likely to pay out. No method will guarantee success when you play. Still, they are commonly held tricks that some players swear by. Here are the top tricks to know when a fruit machine will pay out:
Backing
When you insert a coin into the fruit machine, it will fall into the coin hopper at the front of the machine. Backing is when you instead hear the coin drop down the back of the machine into the overflow cash collector. This indicates that the coin tubes are full, and as such, the machine will likely spree soon.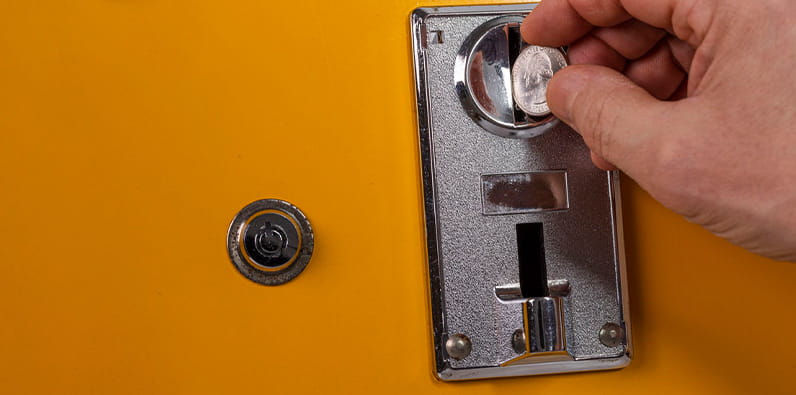 While this is a good indication of how to tell when a fruit machine will pay out, it is by no means fool proof. In fact, a full hopper could be the result of the machine being recently emptied and refilled by an engineer. You will find that arcades regularly fill their fruit machines to prevent players from using backing to tell when the slot machines will pay out.
Hawking
One of the best-known tips regarding how to know if a fruit machine will pay out is hawking. This is when you watch as people play a fruit machine. When a player has put a lot of money into a machine and does not win anything major, it means that a payout is more likely to be given soon. At that point, you play the machine with better hope of a big win.
It should be pointed out that hawking is heavily frowned upon by players. Often players leave a fruit machine to get more change. If a hawker swoops in and takes what they consider to be theirs, all hell can break loose down the local. You have been warned!
Refill Keys
Engineers and landlords use a fruit machine refill key to top up a fruit machine when running low. When you insert a refill key into a slot machine, you will see key data displayed on the screen. This could include the last win, the bank total, and the most important piece of info relating to how to tell if a fruit machine is going to pay out soon – the hopper balance.
If the hopper is low, it means it has paid out recently, and another big win is not likely soon. Yet if the hopper is full, it could be a sign that it is likely to spree. While not technically illegal to use a refill key, you can be sure that you will be quickly escorted off the premises if caught using one.
Hidden Features That Tell You When a Fruit Machine Will Pay Out
We've explored the tips that players could use to tell if a slot machine is going to pay out soon. It's now time to look at some secret in-game features that you could use to help you win. Spotting these hidden features is how to know when a slot machine will pay out. These types of cheats vary from one slot machine to another. Still, if you know the tell-tale signs to look out for, you could use them to your advantage. Here are the hidden fruit machine features that can help you tell if a fruit machine is going to pay out:
As you can see from the table above, fruit machines can reward you for having insider knowledge. Some of the cheats are often learnt by playing games and noticing patterns; regular players often share others. Let's have a look at these hidden feature cheats in more detail.
Hold After Nudge Cheat
This cheat is one of the most common ones you will encounter, and thankfully the easiest to master. The situation is that the machine awards several nudges, and you are one short of getting the three symbols lined up. If you nudge so that two symbols match, and the machine instantly offers you the option to hold, don't! Just press start, and you are guaranteed three-in-a-row and the win.
Hold After Win Cheat
It can be pretty easy to get distracted, especially if playing in a busy environment such as a pub or a club. Therefore, it is easy to miss the often-subtle hints a machine will give. With the hold after a win cheat, as the name implies, you have the option to repeat your previous win. If you see the hold buttons subtly flash, you should press all three hold buttons and spin to repeat the win.
The downside is that the machine blinks the hold lights for a fraction of a second, and it is easy to miss. Our tip is to always press hold after a win, even if you don't see it flash. It is, for this reason, you'll see experienced players bashing the bandit's buttons even when it isn't spinning.
Hold Three Times Cheat
When you first start playing land-based slot machines, one of the most frustrating times is when you hold two symbols, and the winning symbol fails to drop in. The machine offers you another chance to hold, which you accept, but once again, no match. It's tempting at that stage to give up, but don't! If the machine offers a hold on two identical symbols three times in a row, it's a guaranteed win on the next spin.
Spare Button Cheat
You'll often see a spare button on the left side of fruit machines, which appears to have no function. Often bearing the manufacturer's logo, if you press the button during normal play, nothing happens. But rather than just being a marketing tool, this button rewards eagle-eyed players with a surprise. If it flashes and you are quick enough to press it, you will spin in a win or launch the feature.
Jackpot Cheat
The holy grail of all cheats – if you see this, your bankroll will soon get a lot bigger. If you are on a feature and the top graphic on the machine goes red, when it usually a different colour, this means the jackpot is guaranteed. There is no need to worry if you land on a chance icon on the gameboard; go higher or lower, it matters not. Keep hitting gamble on the feature rather than collect, and you'll be rewarded with the jackpot.
How to Know If a Fruit Machine Will Pay Out: Final Tips
The cheats that we have shared with you today can't really be described as cheats as the manufacturers placed them there. They are more like Easter eggs that reward regular players. There can be no doubt that knowing these tips can help you increase your winnings though if done correctly. Let's summarise with some final general tips about fruit machine payouts:
Timing – Fruit machines rarely pay out if empty, so wait until they are played often.
Payout rates – The RTP is over the lifetime of a machine, so walk away if losing.
Refills – When the owner refills a machine, it is often a good time to play.
New fruities – A new slot machine in a venue may be programmed to spree often to attract interest.
We hope you have found this page useful and these tips help you. However, they should not be seen as a guaranteed way to win money. All gambling contains an element of risk. There is no sure-fire way to know how to tell if a fruit machine is going to pay out. So, make sure you gamble responsibly and never spend more than you can afford to lose chasing a win.
FAQ
Many slots players search the internet wanting to know how to tell when a fruit machine will pay out. As part of our research for this article, we collated all other questions relating to the same topic. In the following section, you will find the most common questions, along with short yet detailed answers.