Casino Life
Hawaii Gambling Laws ✔️ Gambling In The Aloha State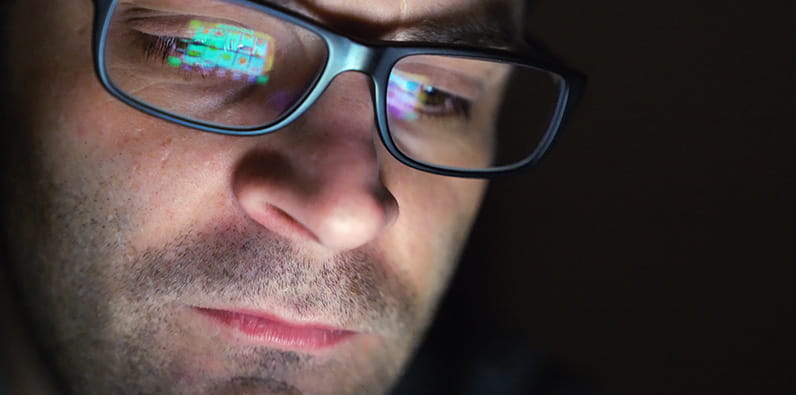 The Hawaii gambling law has strict regulations about gambling activities on land and sea. We will tell you what the Hawaii online gambling laws say about online casinos and if you can play in one. If you are curious what consequences you may face for breaking the gambling law in Hawaii, then check the gambling crimes and penalties section in our review. The table below can help you to easily navigate through the article and find the information you need. We will even tell you how to have fun in the Aloha State answer a few questions related to gambling there.
Hawaii Gambling Laws – Is Gambling Legal in Hawaii?
There is no point in dilly-dallying, so we will say it straight – gambling in Hawaii is illegal since 1959. Hawaii's legal definition of gambling is "staking or risking something of value upon the outcome of a contest of chance or uncontrollable future contingent event to receive something of value". This makes The Aloha State one of the two USA states, besides Utah, banning all kinds of gambling games.
Hawaii online gambling laws and gambling on water (ships) laws are also non-existing. It doesn't matter if you are on the land, sea, or in the air; any form of casino or a game of chance with a prize can get you in trouble. Even though there are attempts to change this , Hawaii remains a gambling-free zone. Further down our review, we will tell you which games you can legally play and how you can have fun in the Aloha State.
Why Gambling in Hawaii is Illegal?
It is well known that for the religious population of Utah gambling is a sin and that is why it is banned. You may hink that the situation in Hawaii is the same but it is not. Hawaii rejects the potential profits from gamblers because it is a travel, adventure, and rest destination visited by people from around the world. This is one of the top family vacation destinations, and the local authorities like to keep it this way.
The second reason for the gambling ban in Hawaii is the family-oriented culture of the locals. Hawaiians are sure that any form of legal gambling will diverse people's time and money away from their families. Another reason is the gambling addiction horror stories where descent people lose all their possessions, family, and friends because of gambling. The Hawaii Coalition Against Gambling summarizes all reasons against legalizing casinos and keeps fighting the process.
Gambling Laws in Hawaii – Casinos Pros & Cons
Despite that the majority of the population in the Aloha State is against gambling, there are many who oppose the no gambling state policy. Hawaii gambling laws remain the same because the authorities disregard the casino tourism as a benefit for this state. In the table below, we listed why many locals wish to add Hawaii next to gambling destinations like Las Vegas, Macau, and Monaco.
| 🌺 Pros for Gambling in Hawaii | 🦈 Cons for Gambling in Hawaii |
| --- | --- |
| 💰 New Money from Casino Revenue | 🔥 Destruction of Family Values |
| 🛠️ More Jobs | 👨‍👩‍👦‍👦 Loss of Family-Friendly Destination Status |
| 📈 Expanding Economy | 🏝️ Loss of Rest & Nature Tourism Status |
| 💸 No Hike in State Taxes | 🍖 Against Local Culture & Traditions |
| 🎊 Gambling & Lottery Winning Chance | 🌊 Danger of Gambling Addiction |
| 🏖️ More Tourists | 🃏 Arrival of Gamblers & Criminals |
As you can see, the benefits for the casinos are going to be beneficial for the community and the state. On the other hand, the greatest fear of the locals is that Hawaii might lose its uniqueness and become another commercial gambling destination ruled by money and the latest trends. There might be a compromise in the distant future, and a Hawaii gambling law will be created. For now, any guest and resident who wishes to gamble should try registering at the best US online gambling sites for 2021 or the other offshore legal online casinos.
Legal & Illegal Games in Hawaii, USA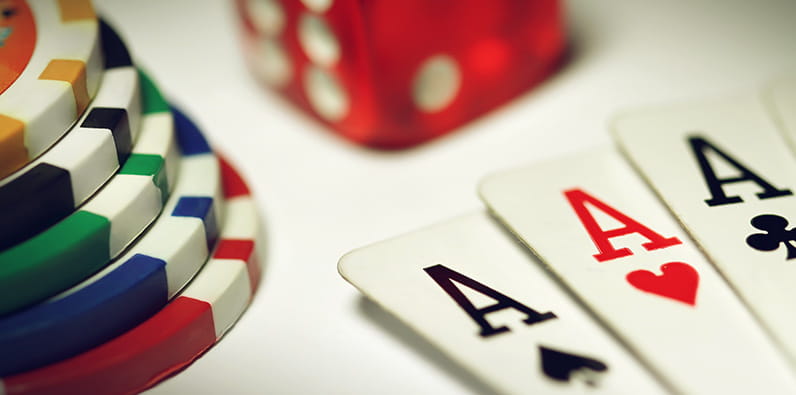 Yes, there are legal games in the Aloha State. The Hawaii social gambling law states that social gambling is permitted in private residences and under the condition that there are no money stakes or expected prizes. This means that locals and tourists still can't buy a lotto ticket with the hope of winning the next largest lottery jackpot in the USA.
The list of banned games is long and needs throughout the reading. Check the Hawaii gambling laws or speak with the Hawaiian police to find out which game can get you in trouble. If you don't have time for that, we have prepared a list of the most popular gambling games which are considered illegal in Hawaii:
Slots
Video Poker
Lottery
Bingo
Scratch Cards
Horse Races
Dog Races
Poker
Baccarat
Roulette
Blackjack
Sports Betting
Daily Fantasy Sports
Besides the games, there are also a few other things related to gambling you should avoid. You can't own gambling records, gaming equipment, promote gambling, or any kind of bookmaking is also illegal. Despite the banns, you might be invited to an underground poker game or any other illegal gambling location. We recommend that you avoid them at any cost, or you wish to lose all your money, get injured, or even spend time in jail.
Hawaii Online Gambling Laws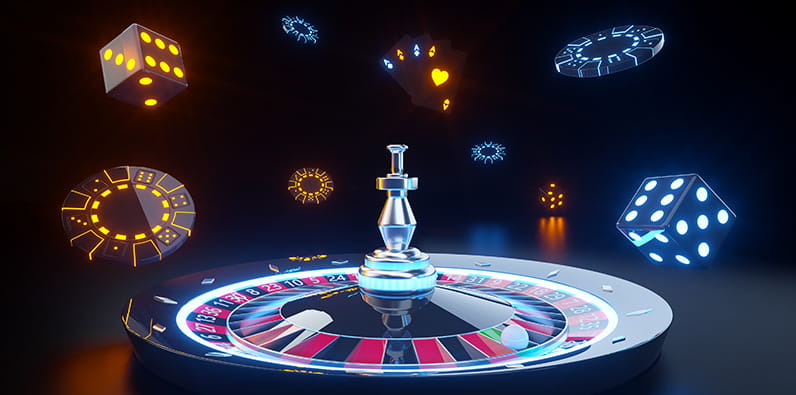 The gambling laws in Hawaii also ban the creation of online casinos and gambling sites on the state's territory. There are no tribal lands or reservations, so you will not be able to find Native American casinos like in the rest of the USA states. That is so because there are no territorial pretences for the land, so natives and visitors are free to build a happy family life that benefits the entire community.
There have been many bills to legalize Internet gambling like Michelle Kidani's Senate Bill 677 in 2018, but none of them passed. If you are a fond gambler who wishes to diverse a Hawaiian vacation with online gambling, then the offshore sites are your best chance. If your preferred casino does not open on USA land, then check our the best New Jersey gambling sites.
Hawaii Gambling Crimes & Penalties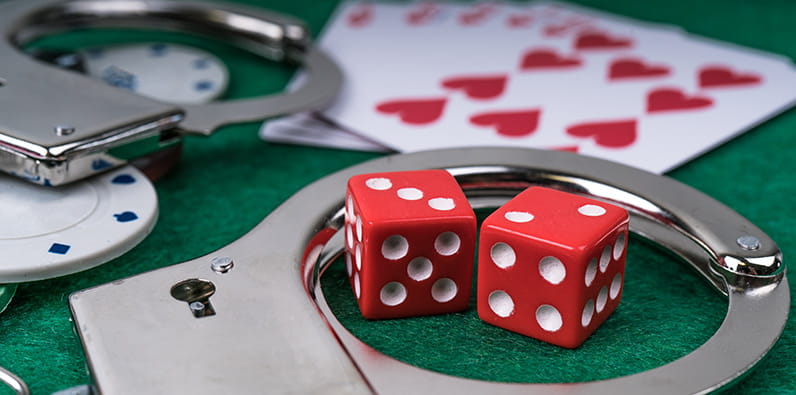 What should you expect if you break the land-based, sea, or Hawaii's online gambling laws? Well, since gambling and any related gambling activities are illegal, there is a great chance to meet a local judge. Once an illegal activity is reported, the local police investigates the situation and arrests everyone involved. If you think that a minor will not be jailed, you are wrong. Since there is no gambling regulation, no regulatory organ, and no legal gambling age, everyone involved is arrested.
Any illegal gambling in the Aloha State is a criminal offence. If you break the law, you can expect to face jail time, a fine, or both. Even if you are just observing the games and not playing, you might also be charged and face punishment. The only way to avoid getting in trouble with the law is to follow the Hawaii social gambling law and only participate in social games. Another good idea is to enjoy your Hawaii trip without betting on anything and visit one of the USA's top gambling cities on your next vacation.
What to Do in Hawaii – Food, Entertainment & Rest Locations
Now that you know more about the Hawaii gambling law, you probably wonder how to have fun in Hawaii. The short answer is – in any other legal way. Hawaii is one of the top tourist destinations in the world, and that is why it offers an abundance of entertainment for everyone. There are low budget travel opportunities (mid-April to June and September to mid-December), family trip packages, family celebrations options, and VIP entertainments all year round.
Take any chance and use and transport to explore one or all islands. We have listed some of the most popular entertainments in the table below, but don't let our short list fool you. Every corner of the Hawaiian islands promises adventures and amazing memories. Even though there are no casinos, you can still order some of the best casino drinks in the bars to celebrate the end of another incredible day in Paradise.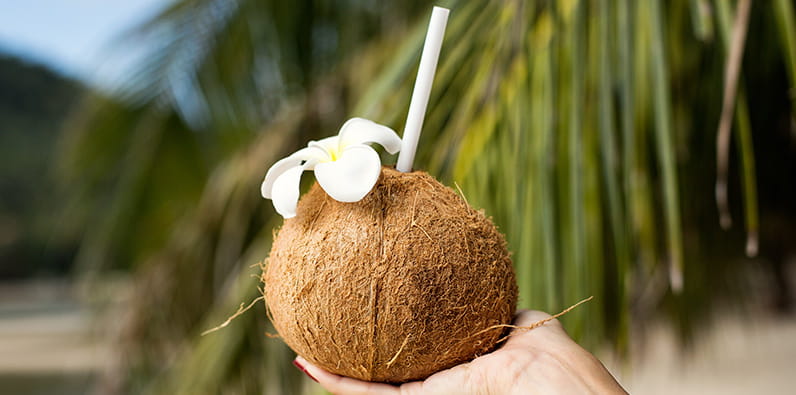 Hawaiian Cuisine & Drinks
Try the Luau stew, Hawaiian plate, all-natural shave ice, poke, saimin, Da Hawaiian Acai bowl, and classic drinks like Mai tai, Hawaiian Margarita, and Lava Flow.
Nature & Sightseeing
Visit Hawaii Volcanos National Park, Hawaii Tropical Botanical Garden, Nā Pali Coast State Wilderness Park, drive The Road to Hana, or take a zipline tour.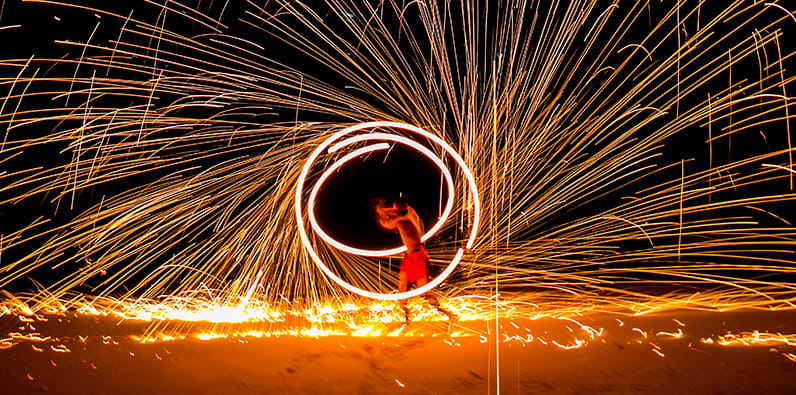 Culture & Festivals
Take a Luau tour, go to the Hawaii Food and Wine Festival, Kapalua Wine & Food Festival, Kauai Chocolate & Coffee Festival, and other cultural and local events.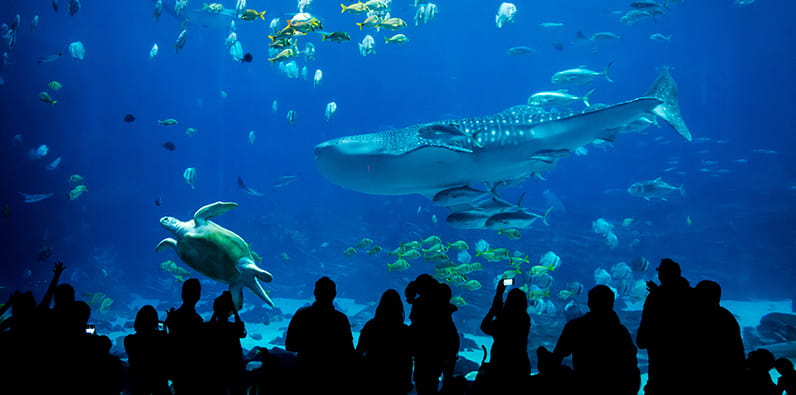 Museums & Aquariums
Go to the Mauna Kea Summit observatory, Sea Life Park Hawaii, Cat Sanctuary, Polynesian Culture Centre, Pearl Harbor, Hawaii State Art Museum, and more.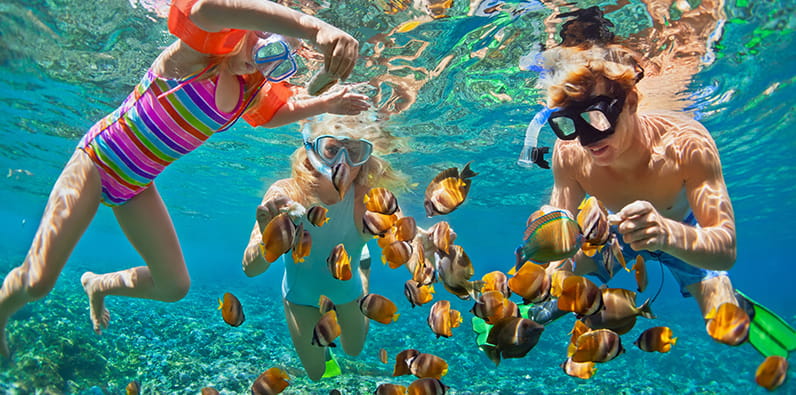 Sports, Surf & Diving
Enjoy the manta rays dives, snorkelling with sea turtles at Tunnels Beach, go surfing, try golf, go on a bike ride, or join other sports activities.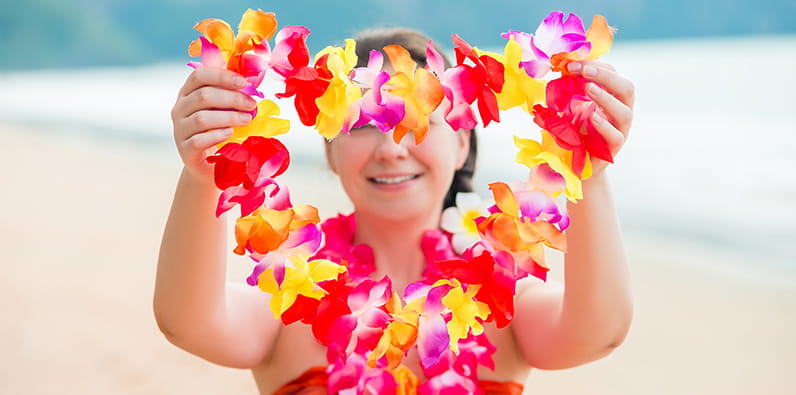 Shopping in Hawaii
Take a tour around the farmers and street markets, the Shops at Wailea, Pearlridge Center, The Shops At Mauna Lani, Aloha Stadium Swap Meet, and other markets and malls.
Hawaii's social gambling law does not stop you from calculating the odds of experiencing a natural disaster. This might seem like a good idea, especially after seeing the erupting lava of Maunaloa volcano in the Hawaii Volcanoes National Park. Don't miss going on a Luau trip, learn how to hula, and buy a seashell or a ukulele to remind you of the incredible vacation.
Hawaii Gambling Laws Q&A
It is time to answer Hawaii gambling laws questions our reades asked. We have collected the top inquiries and provided short answers that will give you an idea about the Hawaiian point of view on gambling. Besides the answers, we gave you links to the relevant sections in our article to find more details on the matter.