Casino Life
Detailed Sneaky Pete Review ✔️ Sneaky Pete TV Series 【2015 – 2019】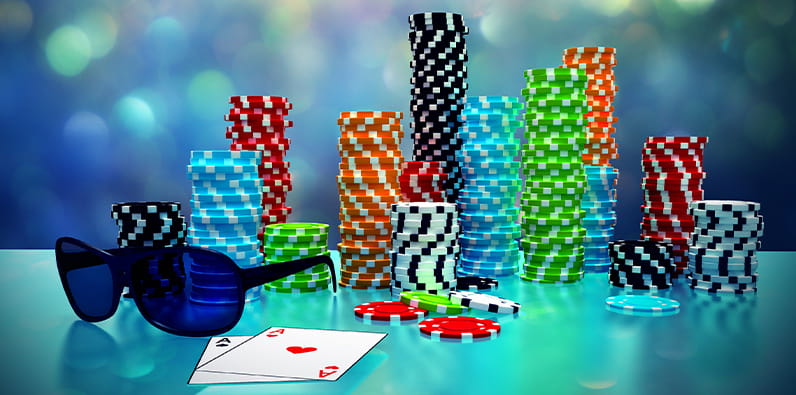 In this piece, you will discover important details about the show which we hope will help decide if it deserves a shot. First, we will tell you briefly what it is about, followed by background information about the pilot. Then, you will learn about the cast and how this Amazon originals series was received by critics.
Also, we will tell you if there is any gambling involved. Next, you can find where to watch the show online. Moreover, we have prepared some fun trivia. Finally, we will provide you with our final verdict about Sneaky Pete, plus answers to the most popular questions about the show.
Sneaky Pete TV Series – Storyline & Pilot Episode
The pilot episode of Sneaky Pete TV series starts with Marius Josipovic, played by Giovanni Ribisi, completing his prison sentence. The ex-felon discovers that the mobster Vince Lonigan holds his brother, Eddie, portrayed by Michael Drayer, as a hostage. The deal is easy – Marius pays back the $100,000 he owes, then his brother walks free.
The tricky part is that the main character only has a week to come up with the money. With no one to turn to, Marius decides to assume his ex-cellmate's identity, Pete Murphy (Ethan Embry). Then, he moves-in with Pete's long-lost family, which runs a bail bond business. By the end of the season, our fellow goes from prisoner to taking down criminals with a new family.
Initially, CBS was planning to produce the whole show. In 2015, the pilot episode was filmed in New York, but the network decided to pass on the opportunity. Despite that, many took interest in the far-fetched tv show. Shortly after, Amazon entered negotiations with CBS for the series. In August 2015, the first episode was available for people to stream on Amazon Prime Video.
Without a doubt, this show will keep you on your toes, but it will also make you laugh – it is a funny, suspenseful, and binge-able series. Having said that, Giovanni Ribisi is the perfect actor to play the "sympathetic and morally torn weasel", Marius. Overall, Sneaky Pete was generally well-received by both critics and the public. Sadly, it was cancelled after the third season.
Sneaky Pete Cast, Rating, & More
This dramedy show was created by David Shore and Bryan Cranston, who also stars in its first season. Amazon allegedly spent $93 million on the first season alone. There are ten episodes per season, which means each episode had a budget of about $9 million on average. With that kind of money, it is no surprise that Amazon managed to get Giovanni Ribisi to play the main character.
What is more, the famous Bryan Cranston also appears in the series as the gangster Vince Lonigan. The Sneaky Pete cast also includes Marin Ireland, Shane McRae, Libe Barer, Michael Drayer, Peter Gerety, and Margo Martindale. Truth be told, we could not be happier with the director's choice – the show would not be the same if it were not for these actors.
| | |
| --- | --- |
| 📛 Name: | Sneaky Pete |
| 📅 Premier Date: | Jan 12, 2017 |
| 🎭 Genres: | Drama, Comedy, Crime |
| 🎥 Creators: | David Shore and Bryan Cranston |
| ✍️ Writers: | David Shore, Bryan Cranston, Graham Yost, and Ian McDonald |
| ⭐ Stars: | Giovanni Ribisi, Bryan Cranston, Marin Ireland, Shane McRae, Libe Barer, Michael Drayer, Peter Gerety, and Margo Martindale |
| ⏰ Runtime: | 40-60 min/per episode |
| 🍿 Imdb Score | 8.10/10 |
| 🍅 Rottentomatoes Score: | 4.46/5 |
We will now look at some of the largest movies, and tv shows review platforms online, namely IMDB and Rottentomatoes. Let us first tell you about Sneaky Pete's Imdb review. Close to 30,000 people rated the TV show, and it received an average score of 8.1/10 which is quite high. Other popular series with similar score are Money Heist (8.3/10) and Sons of Anarchy (8.5/10)
Moving on to Rottentomatoes, where some 14 thousand people reviewed the Amazon series. This show has an audience rating of 4.46 out of 5. Also, site users described Sneaky Pete as "suspenseful, smart, and terrifically cast". Moreover, the show's first season received a 'Certified Fresh' rating by registered Tomatometer critics.
Gambling in the Sneaky Pete TV Show
While the Sneaky Pete TV show does not focus on gambling per se, some episodes feature certain parts of the industry. Given the series' name, you would expect that Marius, a.k.a. Pete, is not a regular casino player. He is a conman, and as such, Giovanni Ribisi's character is involved in gambling but in a more unconventional way.
Beware, there are spoilers ahead! In season one, we see the main character playing poker at Vince's casino. In season two, Pete and his new family are involved in a heist at a Native American casino. These are probably the two most memorable moments in the whole show featuring gambling. On a separate note, we have prepared something special for those of you looking to take some risks – a ranking of the top gambling sites in the US.
Watch Sneaky Pete Online
The internet has changed all of our lives significantly, including how we consume content. Not even 20 years ago, the only way to watch tv shows was to have a TV with cable. Skip forward to today, and we can pause, forward, and rewind our favourite shows and movies without having a physical tape.
| | |
| --- | --- |
| Netflix | ✔️ |
| Amazon Prime Video | ✔️ |
| iTunes | ✔️ |
| Google Play | ✔️ |
| YouTube | ✔️ |
| Vudu | ✔️ |
| HBO GO | ❌ |
| Hulu | ❌ |
Not only that, but we can also stream almost any production on our TV, computer, tablet, and even smartphone. Being an Amazon originals film, you can watch Sneaky Pete online if you have Prime Video. However, a few more streaming services have included the popular series in their library. We have put a list together for your convenience.
Fun Trivia About Sneaky Pete
We love reading fun facts about our favourite movies and shows, so we have prepared some exciting trivia about the Sneaky Pete TV series. Many things could be said about this show, but we decided to share with you only the most jaw-dropping. Without a further ado, let us dive in:
Sneaky Pete was actually Bryan Cranston's nickname when he was younger.
Bryan Cranston named many characters after his family, e.g., Audrey after his mother and Otto like his grandfather.
Cranston's character is named after the creator of Breaking Bad, Vince.
This is the second show created by Karolina Wydra and David Shore; the first was House.
To date, this is one of the most expensive Amazon productions.
The show was filmed in New York and California states due to tax breaks.
We hope that you enjoyed reading these fun trivia facts, just as much as we did. But here is a bonus! In 2018, Amazon announced that Sneaky Pete was its most-watched show in North America and second most-watched worldwide, just behind The Grand Off – Top Gear's spin off.
Sneaky Pete – Final Verdict
We have reached the part of our Sneaky Pete review, where we will tell you our final verdict about the show. Overall, this is a thrilling and entertaining Amazon originals which you can easily follow. Nonetheless, Sneaky Pete is full of existing twists; after all, it is about a conman who is always in character.
The show does not include much gambling, but it will keep you on your toes when it does. Unfortunately, Sneaky Pete was cancelled after season three, so there are some unanswered questions. Despite that, we believe that you should give a chance to the show, plus it is available across different streaming platforms like Netflix.
Popular Questions
Hopefully, our Sneaky Pete review has helped you decide whether to get invested in the show or not. However, we know that some of you might need a little extra nudge before getting on board. This is why we have prepared answers to some of the most popular questions about the Amazon series.