Delhi Casino Highlights ⭐ Top Venues to Gamble in New Delhi, India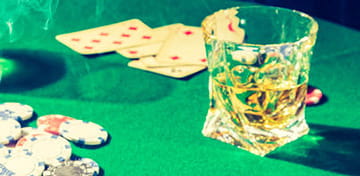 There is no doubt that the capital city of New Delhi is a vibrant and colourful place, where you can come across some of the greatest and most famous landmarks all around the country. Well, there is so much more things to do, other than visiting historical monuments, sightseeing, or just strolling around.
For example, during your next vacation in Delhi, you should try gambling on your favourite casino games. There are not that many great gambling venues that Delhi has to offer, yet, there are a few top places to put high on your agenda, and you can find them right here in this blog post!
At a Glance: Gambling in New Delhi
In this Delhi casino guide, we included a couple of the best land-based casino venues, as well as a poker club and one of the best polo grounds in the city. For dessert, we also included the best online casino in New Delhi with a full review, so you can easily get more insight if you want. Gambling in India has a little bit more difficult legal side.
You can't find a real land-based casino resort or a specialised gambling hall in a hotel, for example. That's because gambling is forbidden in India by the 'Public Gambling Act' which is also known as The Public Gambling Act 1867. However, it is introduced only in some states, while others accepted their own regulations to permit or prohibit gambling.
That being said, you can play legally only in several Indian states, mainly in Sikkim. The top offshore casino sites are another great recommendation if you want to play Delhi casino games online. We will give you more details on that, too. Anyway, Indian gamblers found their ways to enjoy their favourite games.
There are even some specific games that originated from India, such as Pachisi, Teen Patti and Chaupur. The Indian Polo Association is the most preferred attraction among the sports betting players. In the next table, you will find out the main details of these and all the other recommendations of the best casino in Delhi NCR, while further down in the guide, you will find all you need to know about them!
More аbout the Best Casino in Delhi NCR

| Delhi Casino | Delhi Casino Address | Gaming Machines | Phone | Website |
| --- | --- | --- | --- | --- |
| GameKing New Delhi | 7 Kishan Kunj Shop No.3 Laxmi Nagar, Delhi 11009 | Teen Patti, Roulette, Poker, Bingo, Online Games | +91 93546 82251 | www.gameking.co.in |
| PokerGuru Poker Club | Block J, Lajpat Nagar II, Delhi 110024 | Poker, Poker Tournaments | +91 99999 24385 | www.playpokerguru.com |
| Funrep Casino | S.P 7 G Shadipur Metro Station, Delhi 110008 | Roulette, Andar Bahar, Bingo, Teen Patti | +91 99993 35627 | playrep.business.site |
| Jaipur Polo Grounds | Race Course Rd, Airforce Golf Course, Delhi 110021 | Horse riding, Polo | n/a | www.jaipurpolo.com |
| Genesis Casino | Online | Video slots, Roulette, Blackjack, Baccarat, Poker, Live Games | 000 800 0501 585 | Genesis Casino IN Review |
Before we go into the real details, we would also like you to know that betting on online sports, poker or maybe lottery, is another great option if you want to challenge your luck while in Delhi. Generally speaking, there are many opportunities awaiting if you're into online gambling in India!
It includes the best online bonuses for new players from New Delhi, as well as all the other important information about the current legalisation, the accepted payment methods, the legal gambling age, and so on. Check it out and, in the meantime, let's continue with the top highlights of the best casino in Delhi!
GameKing New Delhi

GameKing is the premium gambling establishment in Laxmi Nagar, Delhi, and its central location made it the best choice for punters and casino players. This Delhi casino offers plenty of games which can be enjoyed both online or in situ.
They are suitable for both local clients or from other parts of Delhi and the region. Examples of the most popular gambling games include poker, Teen Patti and Fun Roulette among others.
More precisely, the company undertakes various initiatives, such as casino party organisation, gaming console dealer, gaming zones, and others. GameKing New Delhi also offers a wide betting range of their games, making them suitable for both newbies and more experienced players. They design their games by using world-renowned gaming technologies and platforms. Overall, this is the top venue to play casino roulette in Delhi and try your luck on a poker table.
PokerGuru Poker Club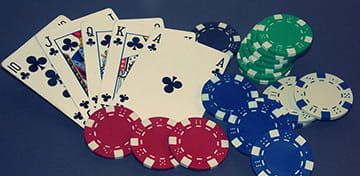 Gamblers play poker in Delhi for long. It became one of the most popular card games not only in the capital city of New Delhi but also throughout India. PlayPokerGuru is one of the top organisers of poker tournaments in Delhi. They provide top-notch gambling services, thanks to one of the greatest venues with a casino in New Delhi.
There are eateries and bars in close proximity to this Delhi casino, while the gaming floor includes Texas Hold'em, No-Limit Poker, Omaha and many other live poker tables, as well as Teen Patti.
Moreover, PlayPokerGuru organises home poker tournaments for real money, so local players can enjoy their favourite game directly from the comfort of their homes.
Funrep Casino New Delhi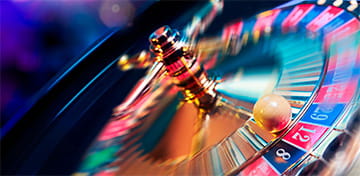 If you want to play Fun Roulette, Andar Bahar, Teen Patti or another game, you should put high on your agenda, too. It is a top Delhi casino where you can find plenty of games and nice entertainment facilities, including online machines. This casino is one of the best gaming venues in the southeast of Delhi, and it is surrounded by other famous attractions and sights to witness.
So, after a nice roulette game, for example, you can easily combine your adventure with a trip to the Lajpat Nagar market, the spiritual place of Jairam Ashram, or another popular landmark in the district.
The best thing is that the casino is open 24 hours a day, except for Monday through Wednesday, when it is open from 10:00 a.m. to 11:30 p.m. Anyway, it offers plenty of opportunities to enjoy the best casino roulette in Delhi, so without a doubt, this venue is a place to visit!
Jaipur Polo Grounds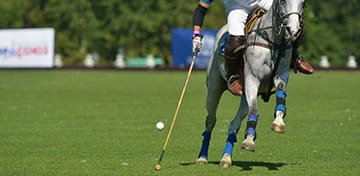 This huge equestrian facility makes an exception in this guide with the best Delhi casino venues. However, we can not miss it! This is the biggest and the most popular place to enjoy your favourite polo game or a couple of hours of horse riding in New Delhi.
Its central location makes it easily accessible from just about every downtown corner, while in the meantime, Jaipur Polo Grounds New Delhi is the best choice to escape from the hustle and bustle of the big city. You will have a lot of fun by visiting this place, so please put it high on your agenda.
Best New Delhi Online Casinos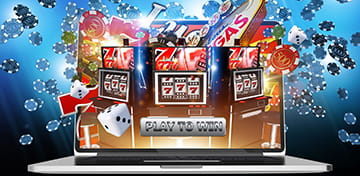 Last but not least, don't miss the chance to play your favourite casino games online from Delhi. Although online gambling is not legal everywhere in India, you can do it safely at some of the top international casino sites.
For instance, Genesis Casino is most preferred by Indian players. It offers not only online roulette, blackjack and live dealer games but also jackpot and video slots, which you can't find at any land-based casino in Delhi NCR.
With this in mind, you should also know that online gambling sites offer you a ton of other unique opportunities. Examples include access to high- and low-stake tables with just a couple of clicks, as well as wider betting limits, special effects, and the list goes on. Check out Genesis or any other of the top gambling sites for Indian players, and you will find out what we are talking about! Not to mention that you can also take a pick of the best sites for online poker in India, as well as the most famous online IN lottery sites.
Find Out More: FAQ
If you liked this Delhi casino guide, make sure to check out the following questions as well. They will help you out with more details about the best casinos and other gambling places in Delhi, so you can organise your agenda in the best way.