Casino Life
Casino Boss Breaks Down ✅ Gambling Scenes From Movies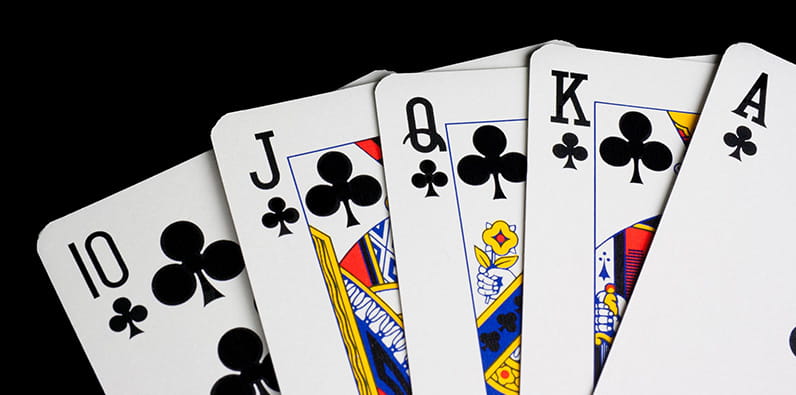 The GQ magazine review's exciting idea for the gambling movies breakdown has gotten quite the attention on YouTube. The casino boss they used for the video is Dustin Boshers, who is the director of Red Rock Casino Resort & Spa, which can easily be put among some of the best casinos in Las Vegas. The video is 32 minutes long, and Dustin Boshers is going over some of the most popular gambling scenes in popular movies. The casino boss finds some interesting inaccuracies and gives away tips, suggestions, and more.
Popular Casino Movies and Their Gambling Scenes
There are plenty of Hollywood movies about gambling with fascinating scenes that can excite and amaze even non-gamblers. Most of the films you're about to see in this article are classics that everybody has probably seen. However, there are specific details in their gambling scenes that even gamblers seem to miss. Luckily, in GQ's latest video – Casino Boss Breaks Down Gambling Scenes from Movies, everybody has the chance to see the famous films from a professional's perspective.
Casino Royale
The Hangover
Ocean's 13
Casino
21
Swingers
Rounders
Vegas Vacation
You have probably seen or heard about most of the movies in the list above. GQ has picked some of the most controversial gambling scenes for the casino boss. However, Dustin Boshers is quick to notice and break down everything that seems unusual or inaccurate in the movies. Additionally, the casino boss gives away some helpful tips and common blackjack mistakes that even seasoned gamblers seem to forget about. In the following paragraphs, we'll break down Dustin Boshers' analysis of each casino movie.
Casino Royale Movie 2006 – Ridiculous Poker Odds
When talking about classic examples of gambling in films, GQ didn't miss the opportunity to spotlight Casino Royale 2006 movie. Dustin Boshers reviews and analyses the poker hand that's played between James Bond and the villain. The casino boss is quick to point out that there are private poker saloons just like the one in the movie where hundreds of millions of dollars are being staked. Dustin Boshers also notices that the dealer seems to speak way too much for a game of this amplitude.
The casino boss also gives information about specific high-stakes chips and how players should tip the dealers. When all players reveal their hands at the end of the game, Dustin Boshers points out that the format is entirely wrong and that the dealer messes up the hand order completely. The director of Red Rock Casino Resort also says that the odds of such hand occurring is at least one in a million. Additionally, the casino boss points out that dealers shouldn't announce every hand, but he also acknowledges that it's done for cinematic purposes.
Casino Movie 1995 – Realistic and Accurate
The Casino movie from 1995 with Robert De Niro is yet another fantastic example of a classic film. Dustin Boshers happily announces that this particular movie is one of the most accurate depictions of what gambling in Las Vegas is actually like. The moment that the casino boss analyses is when the main character, Sam 'Ace' Rothstein, notices strange behaviour in the gambling venue and goes on to investigate a blackjack table. Dustin Boshers quickly points out that there are plenty of people that try to cheat in land-based casinos.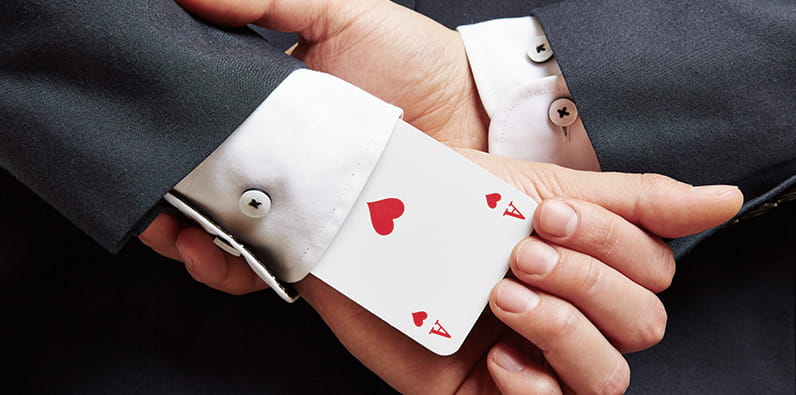 The casino boss later explains that back in the day, when gangsters used to be heavily involved with casinos, cheaters would be taken to the backrooms of the venue and get beaten up. Dustin Boshers also explains that specific dealers can be considered weak if they handle their cards sloppily and give blackjack players an edge. Unfortunately for cheaters and hustlers, the top blackjack casino sites in the UK don't provide players with the opportunity to cheat. Dustin Boshers later informs us that the Casino movie is based on real people.
The Hangover Film 2009 – Blackjack Counting Mistakes
There are plenty of thrilling and dramatic Hollywood films with gambling scenes. However, some comedy movies have adopted certain casino games into their plot, and The Hangover is the perfect example of such a film. In the film, Alan (Zach Galifianakis) finds a book about blackjack and immediately goes to a gambling venue to practice his newly acquired skills. When seated at the table, Alan starts counting cards and begins to win a lot of money.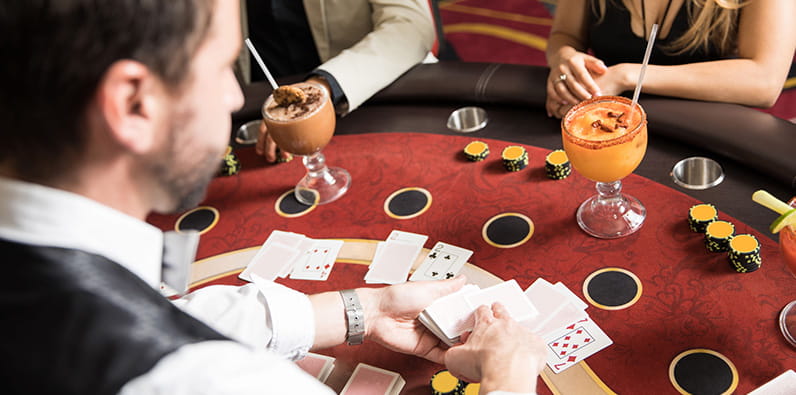 In the video – Casino Boss Breaks Down Gambling Scenes from Movies, Dustin Boshers says that the movie's blackjack games are comical. In the film, Alan moves his lips while counting blackjack cards, which is the most amateur way of doing it, as the casino boss says. Dustin Boshers says that you'd have to be highly focused and composed to be successful in blackjack card counting. The casino boss also says that you can't learn to count cards overnight. Such tricks can hardly be used at the best casino sites in the UK.
Rounders Movie 1998 – Bad Beats on Poker
The Rounders 1998 movie is one of the most popular and most talked-about poker films of all time. In the video, Dustin Boshers is quick to mention that Rounders is the favourite film of many poker players, and it perfectly captures the atmosphere and thought process at the table. In the movie, the players deal their own hands despite the high stakes. The casino boss says that tables with high rollers should always have a dealer because players can cheat.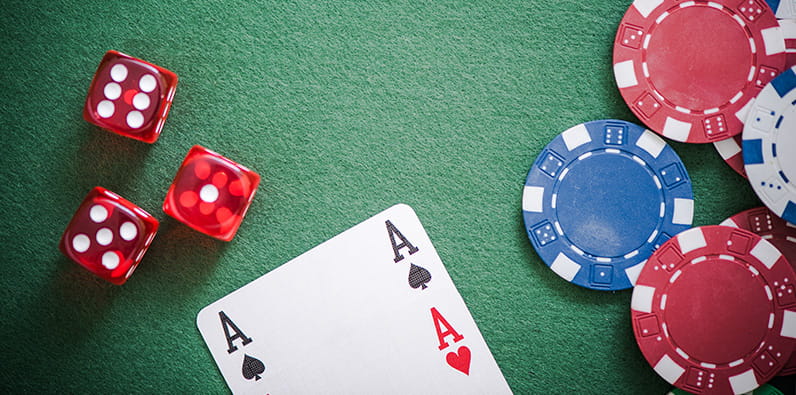 Dustin Boshers explains that the outcome of the game in Rounders is much more realistic than the one in Casino Royale. In the movie, the main character, Mike (Matt Damon), has a great hand, and he's bluffing his opponent. However, the other player turns out to have even better cards. The casino boss then explains that every poker player suffers a bad beat every now and then. Dustin Boshers also says that players usually remember their losses more vividly than their wins.
Ocean's 13, Swingers and Vegas Vacation Review
Ocean's 13, Swingers, and Vegas Vacation are the other three titles from GQ's gambling movies breakdown. While watching Ocean's 13, Dustin Boshers informs us about many cheating methods that players use at dice games. He then explains the standard procedure that the casino has to go through to ensure fair gameplay. The casino boss says that if the gambling venue fails to provide the needed measures, the company will suffer significant financial damage.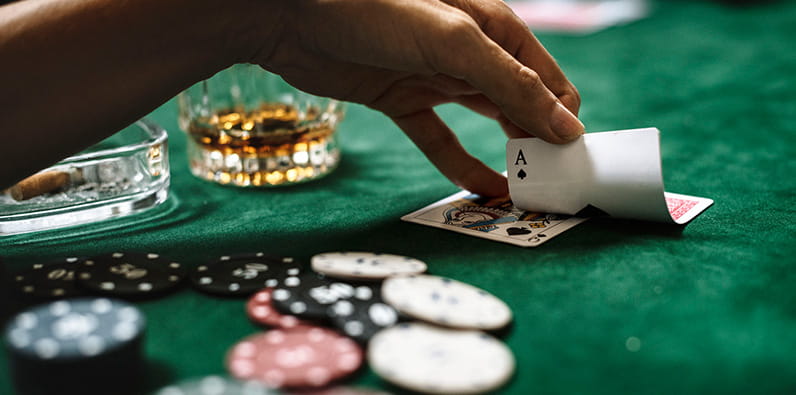 While reviewing the next movie, Swingers, Dustin Boshers points out that dealers aren't jerks in real life. The casino boss also explains that croupiers work on a minimum wage, and they rely on tips. When the movie's main characters are seated at a blackjack table, they get angry because an old lady messes up their game plans. The two protagonists are also trying to look classy and sophisticated. However, the casino boss says it's pretty easy for casino staff to tell if a person is rich or not.
The last film that Dustin Boshers reviews is called Vegas Vacation, and as we've already established, gambling in movies is not uncommon. However, the gambling scenes in this particular film were created for pure mockery. In the film, you can find people betting on rock-paper-scissors, guess-the-number, War, and many other types of games that Dustin Boshers calls "absurd." In the video, the casino boss explains that most of the gambling activities in Vegas Vacation can't be implemented in casinos because they're either unfair or completely random.
Popular Casino Games in Gambling Movies
In the video, Dustin Boshers says that most of the games played in Hollywood movies are Texas Hold'em Poker, and blackjack. However, in real life, there are plenty of other games that gamblers enjoy regularly. Slot machines are the most played casino game category in the world. Both seasoned and newbie bettors enjoy playing their favourite titles at the best slots sites in the UK.
Casino Games in Gambling Movies

| | |
| --- | --- |
| 🃏 Casino Royale (2006) | Texas Hold'em Poker |
| 🎰 Casino (1995) | Blackjack |
| 🍹 The Hangover (2009) | Blackjack |
| 🤑 Rounders (1998) | Texas Hold'em Poker |
| 💰 Ocean's 13 (2007) | Craps |
| ⭐ Swingers (1996) | Blackjack |
| 🏝 Vegas Vacation (1997) | War |
In casino movies, you can rarely see people playing slots or roulette. That's simply because such games are heavily reliant on luck instead of skill. However, there are plenty of guides and strategies that can improve your gameplay no matter what casino game category you enjoy. The best online casino reviews give away helpful tips, suggestions, and recommendations that could potentially increase your odds of winning.
FAQ
As our article dedicated to GQ's "Casino Boss Breaks Down Gambling Scenes from Movies" video is coming to an end, we've decided to create a concise section with all of the most frequently asked questions about the topic. To make our article even more informative, we decided to have our experts answer all of the questions for you!