Blogs
Simplebet Powers ClutchBet with Micro-Betting Products in Iowa and Colorado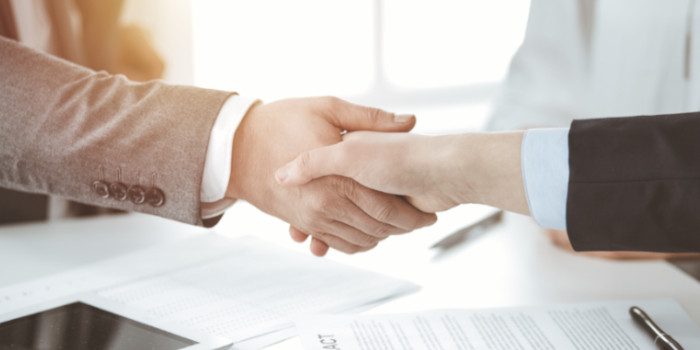 A few days after expanding its roster of partners with Hard Rock Digital, Simplebet unveiled another partnership agreement, this time with ClutchBet, a mobile-first sportsbook. Under the agreement, Simplebet, a global specialist in micro-betting products and technology, will provide the operator with short-form wagering offerings.
The current deal is focused on Iowa and Colorado and will provide local players with access to Simplebet's engaging micro-betting content across a vast range of popular sports.
The micro-betting products Simplebet offers allow punters to place wagers on the outcomes of small incidents during sports games. A single game can have hundreds of opportunities for micro-bets, which engages players by providing constant trills and new betting opportunities.
Micro-betting examples include moments, such as which team will score next or whether a specific player will get a hit in their next at-bat. Simplebet offers such products for leagues such as the NFL, NBA and the MLB, as well as for college football and college basketball. Its products are tested and proven to boost engagement for sportsbooks that wish to add exciting micro-bets to their libraries.
ClutchBet Is Happy to Enhance Its Library with Micro-Betting
By adopting Simplebet's micro-bets, ClutchBet will get to provide its players with an unparalleled selection of sports betting opportunities. The addition of micro-bets, which are an increasingly popular form of wagering, reflects ClutchBet's desire to keep things fresh and always offer best-in-class products.
ClutchBet prides itself on being a cutting-edge sportsbook developed using proprietary tech. The operator is focused on Iowa and Colorado, delivering impressive localized betting markets, products and odds to local players. In addition to that, the sportsbook has a white-labeled sportsbook solution that allows its partners to benefit from its tested technology.
Jake Francis, Clutchbet's senior vice president of operations, commented on the agreement, emphasizing that his company desires to keep on delivering best-in-class betting to its customers. Because of that, he is excited to bring Simplebet's thrilling micro-betting products to Iowans and Coloradoans.
ClutchBet is committed to delivering the most innovative betting experience, and we're excited to offer ClutchBet players in Iowa and Colorado the opportunity to more deeply engage with their favorite teams and players both locally and worldwide.

Jake Francis, SVP of operations, Clutchbet
Meanwhile, Chris Bevilacqua, Simplebet's chief executive officer, said that his company's short-form content continues to disrupt the sector.
Our short-form betting products are redefining the digital sports experience and we're thrilled to be partnering with ClutchBet to offer these engaging markets to their users.

Chris Bevilacqua, CEO, Simplebet
In April, Simplebet also partnered with Amelco, bringing more micro-betting content to US customers.