Blogs
Reports Say NFL Opens Investigation into Colts' Isaiah Rodgers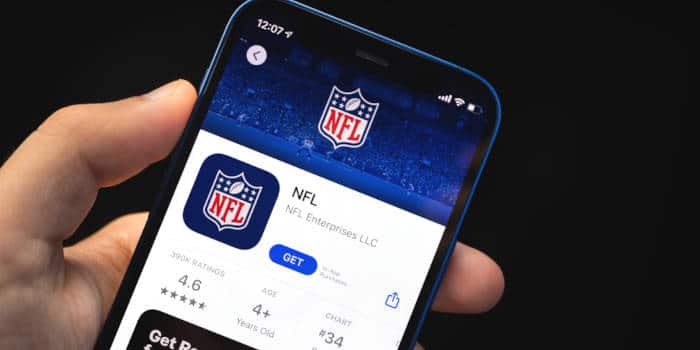 The National Football League (NFL) has begun a formal investigation into the player, suspecting him of possibly violating the organization's gambling rules which directly prohibit players from participating in any type of gambling activity.
NFL Launches Probe into Rodgers Amid Betting Violations Scandal
When sports gambling was first legalized in 2018, the NFL was one of the organizations to pass strict policies that outright prohibited players from participating in gambling, making it a big part of training athletes.
Commenting on the situation, the team said that they were aware of the NFL's investigations but did not specify which player it concerned and said no further comment will be made at the time.
Rodgers though has been quick to step up and own up. He tweeted on Monday that he accepted responsibility for his actions and promised that he could do better and repair the situation.
"The last thing I ever wanted to do was to be a distraction to the Colts organization, my coaches, and my teammates. I've let people down that I care about," the player wrote. He spoke about his commitment to making things better moving forward and ensuring that he abides by existing rules.
So far, the story is not entirely clear. What is alleged is that Rodgers put money on sports through an associate of his who owned the betting account. A total of 100 bets were placed, media reports claim. The issue would not have been as bad perhaps had it not been for the fact that Rodgers ended up betting on Colt games as well, with the majority of bets ranging from $25 to $50.
Colts and NFL Fairly Quiet about the Ongoing Investigation  
The NFL has not been too keen to comment on the situation beyond what is already publicly known, saying that the organization had nothing to add as well.  The investigation into Rodgers is not the only betting-related scandal to have impacted the organization of late.
Previously, five players were suspended for participating in gambling activities, with some even feigning lack of knowledge that the restriction was there in the first place. Among those suspended were Detroit Lions receiver Quintez Cephus, safety C.J. Moore, Washington Commanders defensive end Shaka Toney, and Lions receivers Jameson Williams and Stanley Berryhill.
These players ended up betting on various sports and games and would now have to serve a six-game suspension.