Blogs
Prairie Band Casino & Resort to Launch Sportsbook Powered by Kambi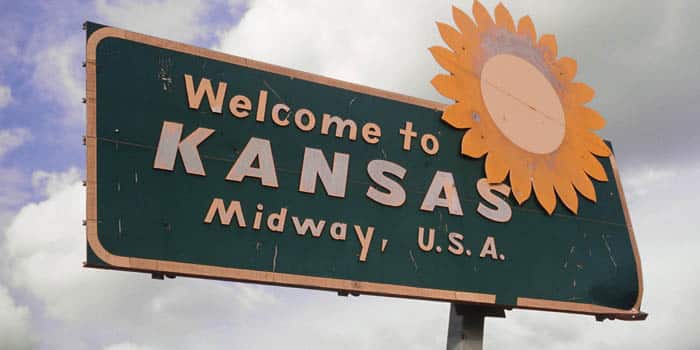 Kambi Group plc, the leading global sportsbook technology and solutions supplier, announced a new collaboration with the Prairie Band Casino & Resort. The premium casino resort, owned by the Prairie Band Potawatomi Nation, will open the first tribal sportsbook in Kansas. Under the terms of the latest agreement, Kambi agreed to deliver its award-winning sports betting technology, powering the launch of the brand-new sportsbook at the Prairie Band Casino & Resort.
The details regarding the new sportsbook come after earlier this year, the casino resort secured approval to open a retail sportsbook located on tribal land. Thanks to the new multi-year agreement, Kambi will power Kansas' first tribal sportsbook in the state that is expected to offer four bar top terminals, as well as 10 kiosks. The retail sportsbook will be located adjacent to Prairie Band Casino & Resort's 35,000-square-foot casino. Visitors to the new sportsbook are expected to benefit from Kambi's technology, proven to deliver engaging and thrilling experiences.
"We are excited to launch our retail sportsbook as another amenity for our guests to "play your way." This will be the first true locals' sportsbook in Kansas."

Chris Garrow, director of gaming at Prairie Band Casino & Resort
Chris Garrow, Prairie Band Casino & Resort's director of gaming, revealed that the venue's guests showed interest in sports betting after Kansas legalized the activity last year. He explained that many guests asked when the casino resort would start offering the activity. "Now, we finally will be able to answer those questions with certainty," said Garrow. Finally, he said that Prairie Band Casino & Resort is delighted to announce the launch of its retail sportsbook, predicting it will deliver thrilling experiences for sports fans and bettors alike.
Kambi Is Excited to Team Up with the Tribe
Kristian Nylén, Kambi's CEO and co-founder, added that the company is excited to join forces with the Tribe and help it in its mission to introduce its sportsbook. According to the company's boss, the Prairie Band Potawatomi Nation has a strong presence in the state and is a trusted provider of gaming and entertainment services. Finally, he said that the Tribe's extensive experience combined with Kambi's leading betting technology would "create a one-of-a-kind experience for their current customers while also attracting a whole new demographic."
"We're very proud to partner with Prairie Band Potawatomi Nation's Casino and Resort as we continue to support tribes in their sports betting endeavors."

Kristian Nylén, CEO and co-founder of Kambi
Last month, Kambi confirmed it extended its long-term partnership with Rank Group. As a result, the company will continue to utilize the reliable sportsbook products and services provided by Kambi.