Blogs
NJ Considers Law Requiring Gambling Addiction Prevention at Colleges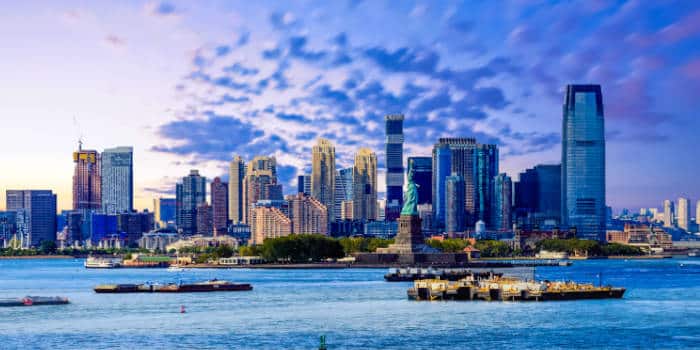 Bill A5498, introduced on May 25, aims to require public colleges and universities that partner with New Jersey sportsbooks to implement a gambling addiction prevention program for students. The bill states that these institutions must provide educational materials promoting responsible gambling behavior.
Gambling Addiction Hotline to be Prominently Displayed at New Jersey Schools
Although the motivation behind the proposal remains unclear and the bill lacks co-sponsors, if signed into law, it would take effect immediately. The legislation is concise, spanning just two pages, and stipulates that schools must display a gambling addiction hotline prominently. The hotline number must be posted on the institution's website, as well as in various campus locations such as sports facilities, dormitories, libraries, and student centers.
The American Gaming Association (AGA) recently updated its Responsible Marketing Code, which prohibits operators from targeting underage college students with advertisements offering "free" bets or promotions. However, most New Jersey sportsbook operators had already eliminated such language from their marketing campaigns before the AGA updates.
Despite the proposed legislation, the likelihood of partnerships between New Jersey universities and sportsbooks appears slim. Over the past five years since New Jersey legalized sports betting, there have been no known attempts by state schools to collaborate with sportsbooks. This can be attributed, in part, to New Jersey's regulations, which prohibit legal sportsbooks from accepting bets on games involving state schools or college athletics events within the state.
Meanwhile, lawmakers in New Jersey are also working on a bill to educate students about the risks of compulsive gambling before the summer break, aiming to incorporate this instruction into the curriculum for grades nine through 12.
Rise in Gambling Addiction Spurs Proposed Legislation for College Students
Interestingly, Jasey's bill comes at a time when the relationship between college athletics and sports betting is under intense scrutiny. Two notable incidents this year involving college sports and gambling have brought national attention to the issue. Furthermore, there are reports of an increase in gambling addiction among college-aged individuals.
As the sports betting industry continues to evolve, challenges and adjustments are expected. In March, PointsBet Sportsbook and the University of Colorado ended their controversial partnership after reports emerged of direct payments made to the university based on customer sign-ups for the PointsBet app. 
Recently, Caesars Sportsbook and Michigan State University terminated their $9-million, 5-year partnership prematurely, followed by a similar termination between Caesars and Louisiana State University. While the future of Jasey's proposed legislation remains uncertain, its introduction reflects the ongoing discussions surrounding the relationship between college athletics and sports betting. As the industry adapts, the need for responsible gambling practices and preventative measures to address potential gambling addiction becomes increasingly important.