Blogs
New Study Exposes Pervasive Gambling Marketing During Premier League Opener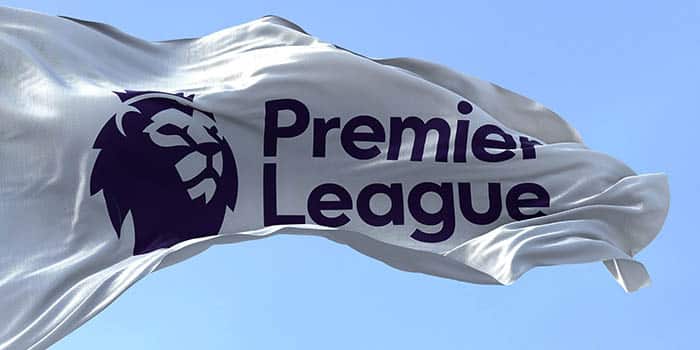 In a study conducted by the University of Bristol in partnership with Channel 5, the extent of gambling marketing's infiltration into the English Premier League's opening weekend has been revealed, raising significant concerns about its impact on fans, especially children.
Research Exposes Lack of Warning in Gambling Ads
The research, conducted over the weekend of August 11-14, closely monitored live televised coverage, sports news programming, sports news radio, and social media, revealing concerning statistics. A total of 10,999 gambling messages inundated audiences across different media platforms, with a significant 6,966 messages aired during live matches. 
Even more alarming was the fact that 92% of the 391 content marketing ads by major gambling brands lacked clear identification as advertising, thus violating advertising regulations. Equally troubling, only 20.6% of these messages contained harm reduction information, and a mere 18.7% featured age warnings, raising serious concerns about responsible advertising practices.
Dr. Raffaello Rossi, co-lead researcher and Lecturer in Marketing at the University of Bristol Business School, emphasized the gravity of the issue, particularly in content marketing. He noted that children, in particular, are vulnerable to these subtle forms of advertising and called for strengthened regulations to protect consumers.
The research encompassed over 24 hours of match broadcasts, 15 hours of Sky Sports News coverage, 14 hours of TalkSport Radio broadcasts, and the scrutiny of gambling ads on social media platforms during the specified period.
The study also examined social media, where 1,902 gambling ads generated a staggering 34 million impressions during the Premier League opening weekend. This data underscores the substantial reach and impact of social media as a platform for gambling advertising.
Dr. Jamie Wheaton, co-lead researcher and Research Associate at the Bristol Hub for Gambling Harms Research, further called for comprehensive legislation to regulate gambling messages during matches and beyond, including hoardings, shirts, radio, and social media.
The study's findings have raised questions about the effectiveness of the Premier League's voluntary ban on gambling firms sponsoring the front of players' shirts from 2025. Critics argue that this measure does not go far enough in curbing the frequency of gambling messages, given the prevalence of logos in other locations, such as pitchside hoardings.
With concerns growing over children's exposure to gambling and the impact on vulnerable individuals, calls for stricter regulations in the industry are gaining momentum. Other countries, including Italy, Spain, Poland, Netherlands, and Belgium, have already taken steps to restrict or ban gambling marketing, making the UK government's inaction in this regard a subject of considerable debate.