Blogs
New Jersey's Operators Earned $531.6M in August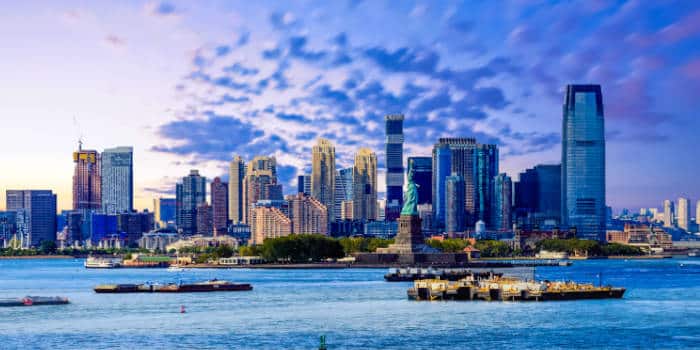 The New Jersey Division of Gaming Enforcement, the state's gambling regulator, published information about the financial performance of licensed gambling operators in August. According to the report, the local gaming and betting industry has earned a total of $531.6 million for the month.
In addition to exceeding August 2022's results, the year-to-date total gaming revenue was also significantly higher at $3.77 billion. For reference, this reflects an 11.2% increase from the $3.38 billion reported last year.   
Casino Revenues Remained Stable
The NJ gambling authority also provided segment-by-segment information, highlighting the performance of the various gambling verticals. As outlined in the Division of Gaming Enforcement's report, casino win for the nine casino hotel properties sat at $280.3 million for August 2023.
This figure reflects a modest year-on-year increase of 2.3%. For reference, the nine casino hotels in the Garden State earned $274 million in August 2022.
Year-to-date casino win, meanwhile, was $1.93 billion, also representing YOY growth of 2.3%.
iGaming Continues to Grow in Popularity
The New Jersey Division of Gaming Enforcement also reported that internet gaming win for the period was $155.3 million. This figure translates to YOY growth of 18.1%, greatly exceeding the $131.4 million recorded in the prior-year period.
Year-to-date, internet gaming win reported by local casinos and their partners was $1.24 billion, reflecting a remarkable 14.6% growth.
Sports Betting Revenue Skyrocketed
Sports wagering gross revenue, on the other hand, was $96 million for August 2023. This figure notably represents a stellar increase of 47.1% year-on-year. For comparison, in August 2022 New Jersey's sports betting operators had recorded revenue of $65.3 million.
The sportsbooks' revenue for the year-to-date period, meanwhile sits at $597.9 million, having increased by 42.7% year-on-year.
New Jersey's Industry Continues to Grow
Last month, the New Jersey Division of Gaming Enforcement published its July report, reporting sustained growth across most metrics. While the industry recorded a slight dip in casino revenue, experts reassured interested parties that slight fluctuations are something usual.
While the overall casino revenue declined, certain operators, such as the Borgata, performed outstandingly, highlighting the state's post-COVID recovery.
In unrelated news, anti-smoking groups in New Jersey recently praised the ongoing efforts to ban smoking in Connecticut casinos. Smoking in casinos remains an increasingly controversial topic with many activists expressing their concerns about the well-being of non-smoking casino workers.