Blogs
Myanmar Cuts Electricity to Controversial Casino Town after Shutting Down Gambling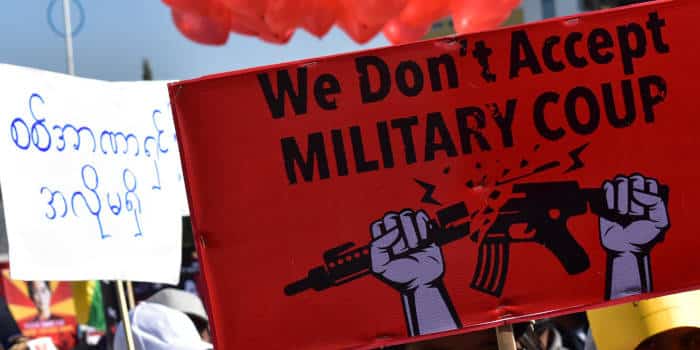 Over the past several days, the Myanmar Provincial Electricity Authority or PEA has reportedly shut down the power supply to an entire town, Shwe Kokko, which is generally considered a hub for casinos and other activities.
China's Signature All Over
However, the country's military regime disconnected the town from PEA in a bid to curb gambling that was taking place there. This is one of the most dramatic examples of enforcing gambling prohibition in the region yet and goes beyond China's snooping program that encourages citizens to spy on each other and report back participation in gambling.
The first media outlet to break the news was The Star which cited its sources and argued that China was involved in the latest crackdown on gambling in Myanmar as well. The country has long been exercising its influence in the region to ensure that countries that are typically visited by Chinese nationals for gambling would begin to phase out the activity altogether, among which Cambodia and a few unsuccessful attempts in the Philippines so far.
However, China's determination to fight cross-border crime, including gambling, has not faltered over the past years. If anything, it has intensified. Respond to the cutting of power has followed, with the Karen Border Guard Force threatening to shut down the Thai-Myanmar Friendship Bridges if no electricity supply is restored.
Asia to Get Busier for Gamblers
The town is located alongside the border between Myanmar and Thailand and it beckons to gamblers in both countries to come out and try the gambling products. Meanwhile, the Karen Border Guard Force has insisted that the blanket cut of supply resulted in difficulties for local residents who may go on for only a few days without being more seriously affected by the measure.
Asia however is about to become a lot more interesting when it comes to gambling. Thailand is seriously considering introducing multiple locations for upcoming casino resort projects that are still being discussed privately for the most part with reports filtering through media noise. Japan is pushing forward with its own first integrated resort which is due to arrive in 2030 after multiple delays were suffered previously.