Blogs
Kindred Said to Be Looking for Buyout Offers by End of May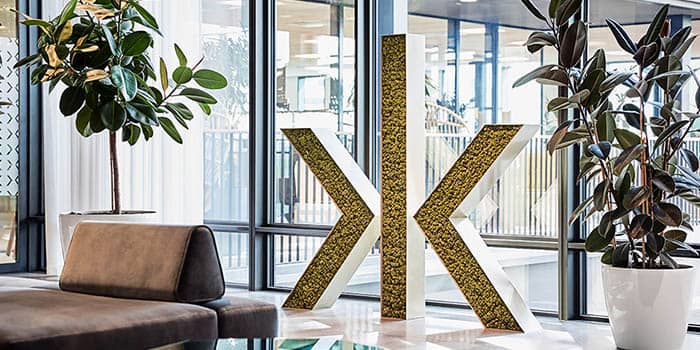 Recent departures from the company, involving many of its C-level executives, including chief executive Henrik Tjärnström, have prompted many to wonder what is going on with Kindred Group.
Some stakeholders have grumbled in private that Kindred's ambitious plans to enter the sports betting space in the United States and run its own dedicated platform have cost it too dearly.
Now, an exclusive report by Bloomberg has cited people with knowledge of the matter who have shared that Kindred is indeed looking to sell and does in fact expect prospective bidders to complete first-round offers by the end of the month.
The company's stock increased on those rumors hitting one of its highest rates on Wednesday since October 2021. According to Bloomberg, there is a list of suitors who would be interested in buying out the prominent business or parts of it.
Among the names suggested are those of MGM Resorts International. The information comes straight from the media's sources, with people asking not to be identified due to the sensitivity of the information.
Others may have their hand at it as well, however, including Evolution AB, Entain PLC and Flutter Entertainment Plc, all of which are prominent names in the industry, although Bloomberg's sources said that these companies are in reality much more likely to press on with a bid.
Buying an entity such as Kindred would be a monumental undertaking that would require a lot of cash on hand, and perhaps debt financing. The company has been in the midst of a strategic review, working closely with Canaccord Genuity Group Inc, PJT Partners Inc, and Morgan Stanley to ensure that it has all options on its hands.
Who May Be Buying Kindred Group and Why
The rumored business move is either a merger or a sale, or at least that is the publicly available information Kindred announced itself several weeks back. An analyst, David Brohan, who works at Goodbody, suggested when speaking to Bloomberg that companies such as Fanatics and MGM could be looking to purchase parts of Kindred Group's business if they are up for grabs.
Fanatics is a newly-launched entity in the sports betting space and it has a lot of cash on hand to make it work. The company is preparing a launch in Massachusetts, and it has already gone live in Ohio. Fanatics has also purchased PointsBet's North American assets to strengthen its presence in the market.
Brohan is looking at the potential sale and believes that both MGM and Fanatics could have an interest in purchasing the whole business. Other entities, such as Entain and Flutter, maybe a little more conservative and opt to buy out specific parts of the business, much like William Hill was divvied up between 888 Holdings and Caesars Entertainment.
For one, MGM has already confirmed a while ago that it would be interested in expanding with more acquisitions. The matter still remains open-ended until Kindred Group delivers on its original promise to provide further details