Blogs
GiG CEO Richard Brown Transitions to Board Advisory Position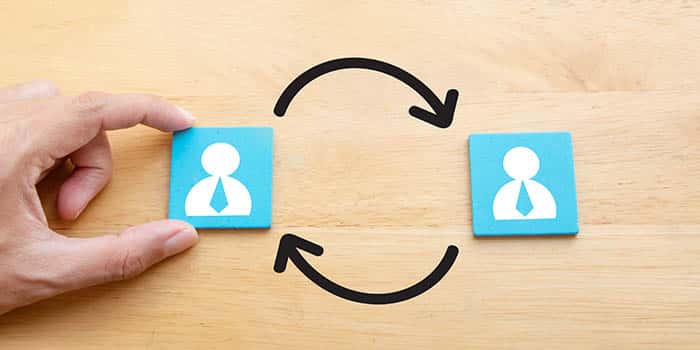 Gaming Innovation Group (GiG) has announced that Richard Brown is stepping down as CEO and moving to a board advisory position until 31 December 2023. This change is effective immediately and complements the company's long-term restructuring efforts. The split should unlock the full potential of each business unit by providing them with enhanced strategic and financial flexibility.
Brown Leaves Behind a Legacy of Success
GiG's planned split will give rise to two industry-leading companies, each with the potential for accelerated growth compared to the existing corporate structure. To facilitate this transition and ensure the success of each business unit, GiG made several crucial leadership changes, culminating with Richard Brown's decision to step down from his position as CEO.
Petter Nylander, GiG Chairman of the Board, will assume the role of Executive Chairman during the transitional period until the proposed split, overseeing the company's strategic review. He thanked Brown for his long-time contributions, expressing gratitude for his decision to accept the board advisory position and ensure a smooth transition.
The board wants to thank Richard for his valuable contribution to GiG over the years. We are pleased that Richard will be available until year-end to secure the succession.

Petter Nylander, GiG Executive Chairman
This arrangement will give the new leadership teams the autonomy and mandate to efficiently lead their respective business units while benefiting from Brown's background support. The former CEO commented that GiG was at an all-time high, presenting a perfect opportunity for him to step down. He was confident his successors would preserve the company's legacy and drive future success.
The New CEOs Will Help Ensure a Smooth Transition
Richard Carter will lead GiG's Platform & Sportsbook business unit and should gain full autonomy after the planned split. He stepped into the CEO position in August, providing knowledgeable and experienced leadership for this crucial division. Carter will leverage his expertise to ensure the enduring success of GiG's software-as-a-service (SaaS) vertical, servicing over 40 business partners in 35 markets worldwide.
Jonas Warrer will retain his leadership position in GiG Media. Serving as the CEO of this business unit, his experience, and expertise will be pivotal in preserving the GiG brand's enduring popularity and laying the groundwork for new collaborations. His input was instrumental in several of the company's recent partnerships, so both new divisions seem in good hands.
We now have two strong CEOs with full operational responsibility for each business unit.

Petter Nylander, GiG Executive Chairman
GiG's strategic decision to divide the company presents significant short-term challenges as the two teams adjust to their new position. However, the company's leadership position and history of success should provide a stable foundation for the split. Brown's transition to an advisory role is a pivotal part of this strategy, enabling GiG to navigate this challenging period.