Blogs
Circa Sports Boss Stevens Hopeful on Illinois Debut, Talks Expansion Plans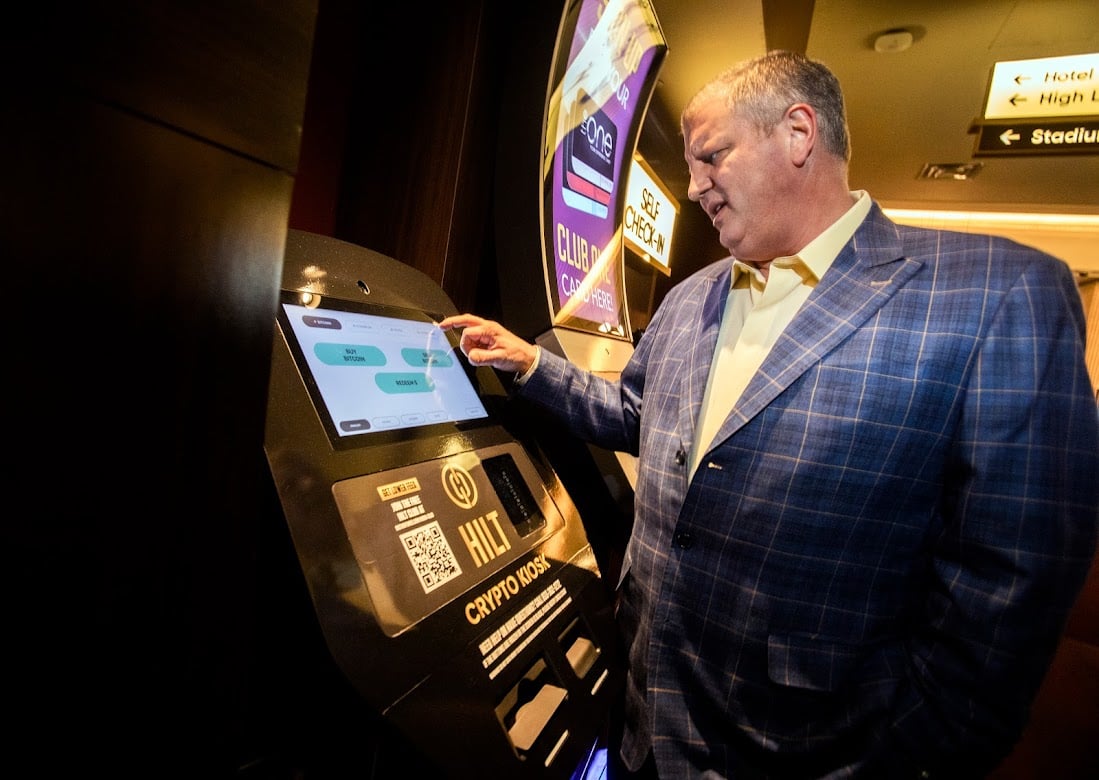 Posted on: March 1, 2023, 02:15h. 
Last updated on: March 1, 2023, 02:15h.
Circa Sports founder and owner Derek Stevens is optimistic the company will be able to offer retail and mobile wagering to Illinois sports bettors this year and remains keen to expand into other states.
In an interview with Matt Perrault and Dave Sharapan on Tuesday's edition of The Bostonian vs. The Book, Stevens said Circa Sportsbook could be operational in Illinois at some point in 2023, but there are a lot moving regulatory parts in that scenario.
From our perspective, hopefully, it's as soon as possible," Stevens said regarding Circa Sports' Illinois launch.
Last May, Circa announced it is entering Illinois via an arrangement with Full House Resorts. That accord permits the Las Vegas-based company to offer mobile betting in the sixth-largest state as well as run a retail sportsbook at Full House's upcoming American Place casino-hotel in Waukegan, Ill.
The temporary version of that venue opened last week, but it must go through a probationary period to earn a non-restricted casino license. When that happens, Full House can open a sportsbook. Stevens noted in the interview that Circa is approved by the Illinois Gaming Board (IGB), but he can't provide specifics on when Circa Sports will launch in Illinois.
"The timing is not really in our hands," added Stevens.
Other States for Potential Circa Sports Expansion
In Las Vegas, Circa runs retail sportsbooks at its eponymous venue in downtown and the D and Golden Gate casinos, also in downtown, as well as at the Tuscany Suites & Casino and the Pass Casino in Henderson.
Last year, the sportsbook operator debuted in Northern Nevada at the Legends Bay Casino in Sparks and it also operates mobile sports wagering in Colorado and Iowa. Throw in Illinois and that's just four states. Stevens noted on The Bostonian vs. The Book that he's keen to expand Circa Sports, but that company will be selective when it comes to new markets.
Citing New York's heavy 51% tax rate on sports betting revenue and Tennessee's onerous hold mandate of at least 10%, Stevens said those states don't align with the Circa Sports business model.
The Circa boss noted that, in the future, Michigan — Stevens' home state — New Jersey and Ohio could be among the states the company looks to enter.
"We'd love to get into Michigan at some point in time," said Stevens.
Other States That Could Be Appealing to Circa
The states mentioned above are the ones highlighted b Stevens in the The Bostonian vs. The Book, but others could jibe with the low hold model purveyed by Circa Sports.
Owing to the combination of favorable sports wagering tax rates, proximity to Nevada and prospective customers' potential familiarity with the Circa brand, Arizona could be a future possibility for Circa Sports.
Regulatory landscapes in Indiana and Louisiana could also be attractive to Circa down the road.
Conversely, Pennsylvania, which has one of the highest sports wagering tax rates in the country after New York, likely wouldn't be a fit for Circa Sports.