Blogs
Bally's Unveils a Transformed Kansas City Property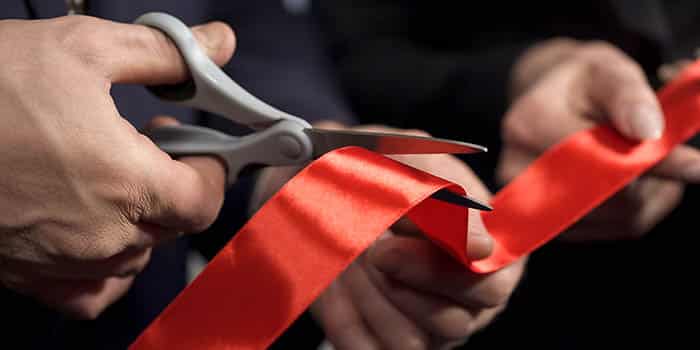 Casino and hospitality leader Bally's Corporation has confirmed the opening of the now-expanded Bally's Kansas City property. The venue now features a 35,000-square-foot gaming and retail area that will provide guests with exciting experiences.
The entire casino floor has been reimaged with tons of new gaming products getting added, Bally's said. Customers can expect to find 200 new games and a dedicated high-limit slot area. The property boasts a second floor that seeks to provide visitors with a more relaxed and comfortable gaming experience.
In addition to the improved gaming area, Bally's Kansas City is now home to Chickie's & Pete's Crabhouse and Sports Bar where guests can refresh themselves. There is enough space to incorporate additional restaurants and shops in the future.
The casino has also undergone what Bally's described as an "extensive aesthetic renovation." Sporting a refreshed interior and exterior, the casino now boasts state-of-the-art lighting elements, greatly improving the atmosphere. The façade is illuminated by a series of steel frames and fabric panels, giving the property a fresh and modern look.
The casino has multiple entrances, allowing guests to park and step into the casino right after.
Bally's Corporation has been working hard on upgrading the venue since acquiring it in 2020. One of the highlights of the property is the Asian-themed 1800 Baccarat Lounge which offers Asian food and eight baccarat gaming tables. The property also has a Celebrity Casino & Lounge on the second floor where players can find 30 slot machines, a blackjack table, a baccarat table and a selection of dining options.
The Ribbon Was Cut at an Official Ceremony
The recent expansion of the Kansas City casino is notably Bally's most significant investment in the property yet.
The ribbon of the renewed Bally's Kansas City venue was cut during an official ceremony at the Commercial Center Entrance to Bally's KC. The occasion was attended by multiple notable guests, including Bally's president George Papanier and Chickie's and Pete's founder Pete Ciarrocchi, among many others.
Michael Donovan, Bally's regional vice president and general manager for the Midwest, commented on the matter. He said that his team is very excited about the opening of the renewed property and is looking forward to welcoming and engaging guests.
Donovan thanked everyone who made this expansion possible: "We are grateful for the collaborative work of the city and the hundreds of union members who played a critical role in bringing this expansion to reality over the past two years."
In other news, Bally's just donated $5 million to the CCRI Foundation.