Blog
Try These First-Person Casino Games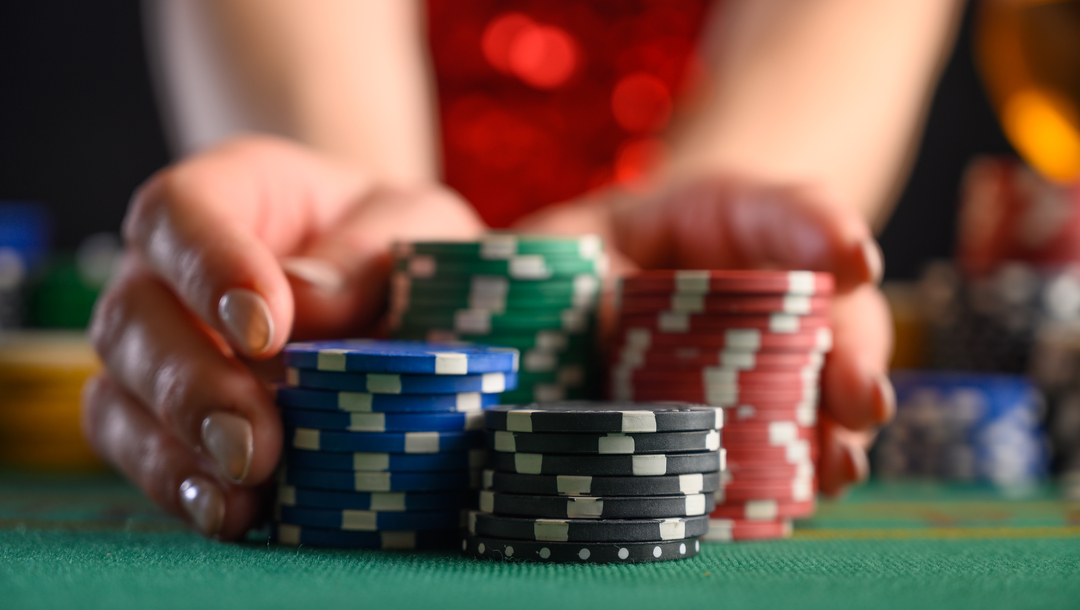 Some say that roulette is the ultimate casino table game, combining simple, elegant gameplay with a rich variety of betting possibilities. First Person American Roulette presents you with a roulette wheel marked 1–36 with two 0 spaces, which gives you more ways to wager than French and European roulette. The 3D graphics will amaze you: The roulette table looks as real as real can be, your chip stack reflects your balance accurately, and the way the ball and wheel spin is completely realistic. Best of all, you place your bets at your own pace, not the dealer's.
Lighting Roulette
Lightning Roulette is a roulette game show with a live host. Every round, before the European roulette wheel spins, lightning strikes in the studio, and up to five numbers with huge multipliers come up. Straight-up bets on these numbers can increase your wins by up to 500 times. First Person Lightning Roulette simply removes the presenter from the equation. In fact, some say that the lightning special effects are more realistic in the computer-generated 3D setting than in a live casino online. If you feel that a presenter would enhance your gaming experience, simply go live!
Baccarat
Baccarat is the sophisticated gambling game in which you bet which two- or three-card hand will win: The "player hand" or the "banker hand" (you can also bet on a tie). First Person Baccarat puts you in the driver's seat of this fast-paced and suspenseful game. Enter the glitzy Baccarat Hall with its 12 exquisitely rendered gaming tables (six standard, six "no commission") and shuffle the shoe. Sort hands by using Baccarat Roads or "follow the shoe" and bet according to whether the player hand or banker hand is having a streak. You can even deal free hands to generate trends. Play at a single table or all 12 at once; it's up to you. Go live if you want a real dealer to handle the baccarat shoe.
Dragon Tiger
Dragon Tiger is basically baccarat reduced to its simplest form. A card is dealt to two sides: Dragon and Tiger. You bet on Dragon or Tiger to win, or on a tie. First Person Dragon Tiger dispenses with the dealer and puts you in charge. Stunning visuals – the Dragon and Tiger light up when they win – add to the experience. A fun Suited Tie side bet pays if there's a tie and the Dragon and Tiger are in the same suit.
Football Studio
Sport and online casino games don't mix, right? Wrong! First Person Football Studio takes you to an interactive studio where you can wager on the fortunes of two football teams. Two face-down cards represent the home and away teams. Bet on either of them to win or put your money on a draw. Watch the match highlights on the animated backdrop and enjoy live updates from a number of real football fixtures. For real-time commentary from an in-studio sports presenter, just go live.
Dream Catcher
Dream Catcher is the original live casino money wheel game where you predict which number the wheel will stop at. If your prediction is on the money, your bet is multiplied by the number you picked. The advantage of First Person Dream Catcher is that it's easier to focus without distractions from a chatty live host. You can speed the game up and slow it down as you please. Of course, the live host is one of Dream Catcher's main attractions for many players, so go live any time to catch that witty repartee.
Go live with first-person games at BetMGM