Blog
The Funniest Comedians of the Last Decade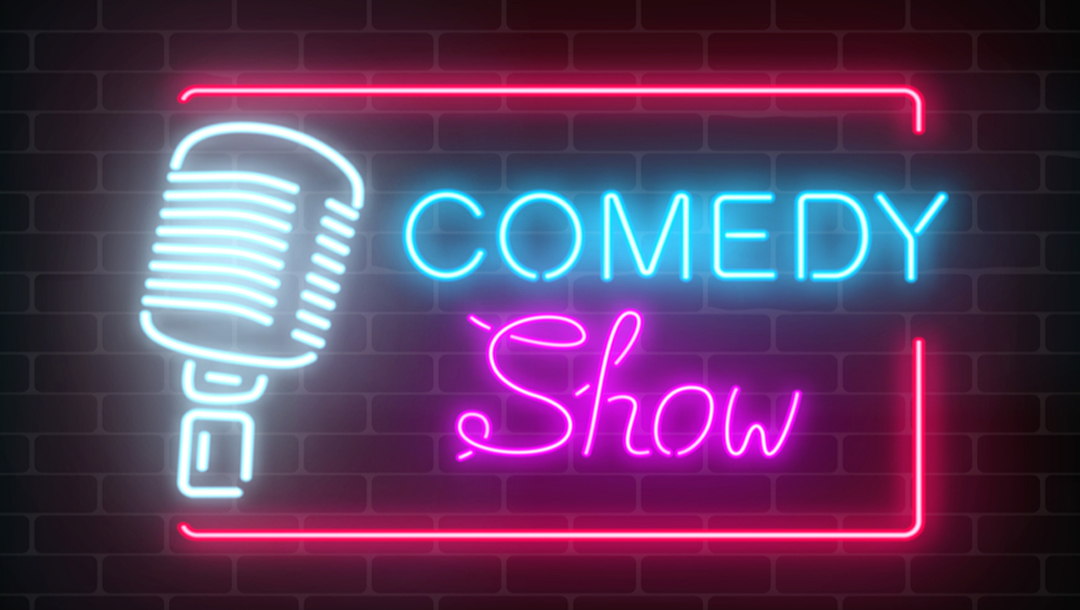 Tina Fey
Few stars are as flat-out hilarious as Tina Fey. She started her career in comedy in the Chicago-based improvisational comedy group The Second City before joining Saturday Night Live as a writer. She earned her stripes in the glare of the spotlight on one of the most popular (and demanding) English-language comedy shows, famously saying, "The show doesn't go on because it's ready; it goes on because it's 11:30." She went on to become the first female head writer on the show in 1999 and won an Emmy for best writing in 1999 – the first for the show in its 13-year history.
Since then, she's written the screenplay for and co-starred in Mean Girls, and come up with the television sitcom series 30 Rock, inspired by her Saturday Night Live experiences. Her 2011 memoir Bossypants held its position for five weeks at the top of The New York Times Best Seller list and snagged her a Grammy Award nomination. One of her latest projects is Mulligan, an animated Netflix comedy series about how humans cope with life following an alien attack.
Chris Rock
Another comedian who earned his chops on Saturday Night Live in the 1990s, Chris went on to star in a number of hit movies including Down to Earth, The Longest Yard, the Madagascar movie series, Grown Ups, and its sequel Grown Ups 2. He also hosted the Academy Awards in 2005 and 2016 and has four Emmy Awards and three Grammy Awards on his mantelpiece.

As a stand-up comedian, he's side-splittingly funny in his unique and frenetic way. Comedy Central agreed, voting him the fifth-greatest stand-up comedian. His latest stand-up special, Tamborine, is a quieter, more gentle offering than we've seen in the past. Even if his approach has changed slightly, one thing is clear: Chris keeps getting better with age!
Brad Garrett
Brad Garrett is a man of many talents – he's not only a successful actor but also one of the funniest men alive. Fans of live dealer games, and online poker enthusiasts in particular, will get a kick out of knowing that he's also a professional poker player. He even entered the main event at the World Series of Poker 2005 to 2007 and 2009, and won the fifth season championship of Celebrity Poker Showdown.
Brad started his showbiz career as a stand-up comedian in the early 1980s and went on to star in dozens of movies and TV series. The funnyman of Everybody Loves Raymond has five Emmy Award nominations and won the 2002, 2003, and 2005 Emmy Awards for Outstanding Supporting Actor in a Comedy Series. In 2003, he received another Emmy Award nomination for Outstanding Lead Actor in a Miniseries or Movie for Gleason. His awards and accolades are too many to mention here, but you can catch Brad at his best in Brad Garrett's Comedy Club at MGM Grand Las Vegas – the best place in Las Vegas to catch the hottest names in stand-up in a specially designed theater custom-built for comedy.
Moving on to the casino after the show is a great way to keep the fun going. The MGM Grand Poker Room is known as the $1-$2 No Limit Capital of Las Vegas and the Strip's number one hotspot for Texas Hold'em. Whether you want to try out the full casino table game offering that includes blackjack, roulette, poker, and baccarat, or other types of casino games like slots, this is the location for players looking for fun and excitement.
Melissa McCarthy
No list of the funniest comedians of the last decade would be complete without mentioning Melissa McCarthy. Her breakout role in the 2011 movie Bridesmaid earned her an Academy Award nomination for Best Supporting Actress and turned her into an A-lister with hits that followed like The Heat, Tammy, The Boss, and Spy. 
She's since gone on to add producer, writer, and fashion designer to her comedian label and in 2016, Time named her one of the 100 most influential people in the world. She also received a motion picture star on the Hollywood Walk of Fame. To sum up her career in nominations and awards, she's been nominated for 107 awards and won 31, including the NATO CinemaCon Award – Female Star of the Year, and MTV Movie Awards – Comedic Genius Award.
Melissa's latest projects include Thunder Force with Octavia Spencer and co-hosting a six-episode home renovation series called The Great Giveback.