Blog
The Craziest Roller Coasters in the World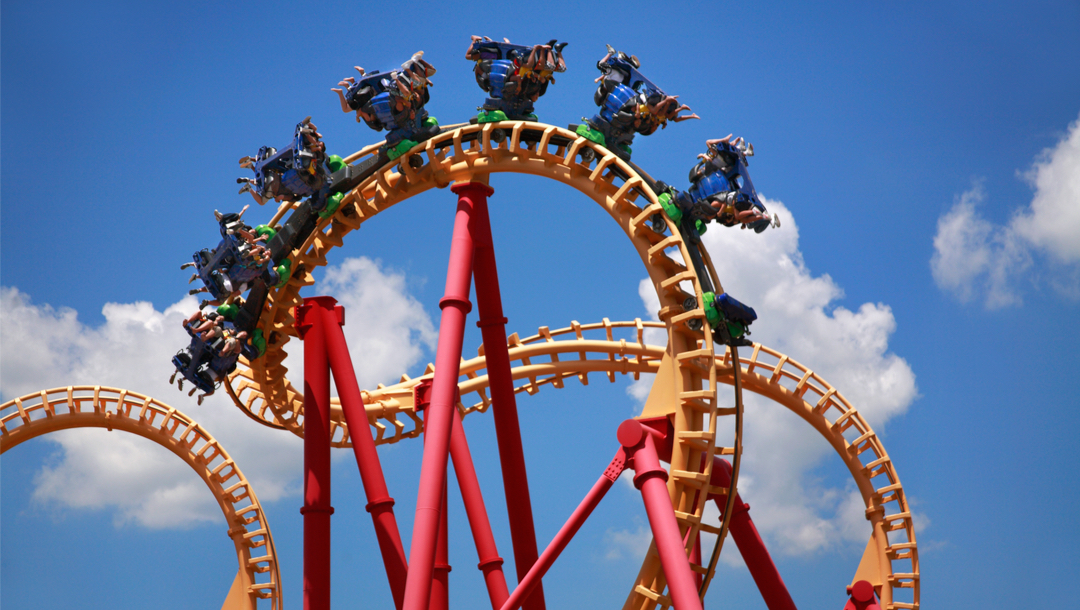 If you're seeking a thrill in between your online casino games, then you can undoubtedly get a whole heap of adrenaline by finding a roller coaster near you! Roller coaster rides might not last very long, but when you're on one, minutes certainly seem to stretch out.
Every year there are innovations in technology that contribute to making roller coasters bolder in their designs. They are now faster, bigger, and scarier than ever before. 
So, if you're a thrill-seeking individual, then the following rides should certainly be on your roller coaster bucket list.
Takabisha, Fuji-Q Highland, Japan
Mount Fuji is renowned for its beauty and picturesque snow-capped peak. From the Takabisha ride, you get unending views of Japan's most iconic landmark – if you have the time and strength to keep your eyes open during the ride, that is! Takabisha is famous thanks to its breathtaking, gigantic drop. With a falling angle of 121 degrees, the drop is known for giving people the sensation of falling out of their seats. It doesn't matter where you sit either, as this single-vehicle coaster is built to ensure that sheer adrenaline (or terror) is meted out equally across them all.
Yukon Striker, Canada's Wonderland, Canada
We can't help but feel that this ride was named aptly with the fear it strikes into your heart with each twist and turn. The Yukon Striker is one of the world's fastest roller coasters and currently boasts the longest dive. It also has a 360-degree flip, four inversions and a 236-foot drop. The hold at the top of the drop is only three seconds, but it feels like a lifetime! The drop down goes directly underground into a tunnel surrounded by water. Of course, they use floorless seats to ensure that the drop has the desired effect.
Time Traveler, Silver Dollar City, USA