Blog
How to Look Like a Pro at the Casino Table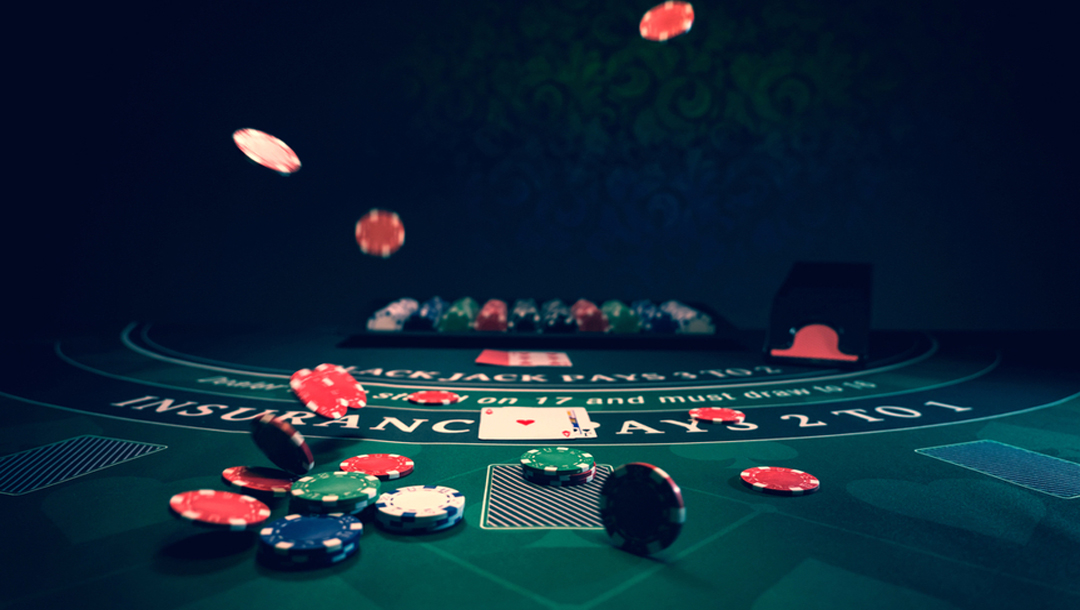 The surest way to look like an amateur is to try playing at a table when you don't know what you're doing. A great way to get comfortable with the rules is to play live dealer games at an online casino. This way you can experience playing against other players and interacting with a real-life dealer.
If you want to look like a pro at casino table games, it's a good idea to read up on the rules of each game. If you've gambled at an online casino, you should already be familiar with the rules, but even if you're a complete novice, the basics are relatively easy to understand. If you really want to impress, many casinos offer lessons. This is especially helpful if you're a visual or hands-on learner and want to get a real feel for a game.
Game tips to look like a pro
Understanding a game's odds along with some tips from the pros can help you make better decisions and get as much stretch out of your bankroll as possible.
Blackjack
A blackjack win means your cards have added up as closely as possible to 21 without exceeding that number, and you've had a better hand than the dealer. When playing blackjack at a casino, particularly if you're a beginner, pick a table with the least number of decks and try these betting tips. Double your bet (you'll be allowed just one more card) on 10 or 11 when the dealer shows 2 to 9. Stand on 13 to 16 if the dealer shows 2 to 6, and hit (request another card) when you're on 12 to 16 and the dealer shows 7 or higher.
Poker
If you've played online poker you'll know that the pot odds are the ratio between the pot and the bet. So, if the starting pot is $10 and a player bets $5, the pot increases to $15 and a player faces a $5 bet. 
With the pot odds at 15:5, the practice is to simplify the equation by dividing both the 15 and the 5 by 5 which gives you pot odds of 3:1. You can then convert the odds into percentages by adding both sides of the equation (the 3 and 1) to get 4, then divide 100% by four and you'll get four equal parts of 25%. Lastly, you'll multiply both sides of the 3:1 ratio by 25% to get a 75% : 25% ratio. In other words, if your opponent bets half of the pot, you'll need to have the best hand at least 25% of the time to make a profitable call. Of course, this doesn't take into account other developments in the game, and you will find, unless you're a maths whizz, that the more you try to forecast what will happen later in the hand, the more complicated the numbers get.
Many pros, including World Series of Poker winner Chris Moneymaker, have earned their stripes playing online. Trying your hand at live casino online games can give you a taste of most variants, including popular Texas Hold'em poker in a casino-like setting.
Craps
Most pros will tell you that the best craps strategy relies on bets that minimize the house edge and give players the best odds of landing. If you had to choose only one bet, make it the pass line bet. This starting bet for all craps games has one of the lowest house edges (1.41%) and the highest odds of landing (251 to 244) with pay-out odds of 1:1.
Baccarat
Casino favorite, Baccarat, is a good place to get the hang of betting because there are only three possible results from each hand and you won't need any skill to play, just an understanding of the basic rules. To play the cards like a pro, bet on the banker (the house edge is 1.06% which means that if you place a hundred bets of $1 each, your average loss would be about a dollar. When betting on the player's hand, the house edge is only slightly less than the banker's hand (1.24%).
Manage your money
Pros know how to manage their money so practice smarts and self-control at the tables. These include:
Setting a budget and sticking to it.

Betting only what you can afford to lose.

Avoiding the temptation of heading for the ATM machines unless you're after change for a snack.

Never drinking while gambling.

Limiting your playing time with regular breaks in between to keep you on your toes.

Having a basic understanding of a game before sitting down to play and spend your money.
Figure out the hand gestures
You'll find that most casino games have a language of their own, but you will need to understand the hand signals to avoid the amateur label.
For example, when playing blackjack, you'll tap the table for "hit" when the cards are face up and wave your hand over the table for "stick." To indicate "double," you'll put your matching bet next to your original bet and hold up a finger. For "split" you'll make the same gesture but hold up two fingers.
If the cards are face down, you'll scrape the table with your cards for "hit" and to "stick" you'll slide your cards underneath your bet. To "double" you'll place your cards face up on the table and lay an additional bet next to your original bet. Placing your wager next to one of your cards indicates "split."
Mind your chips