Blog
How Often Should You Play Poker Tournaments?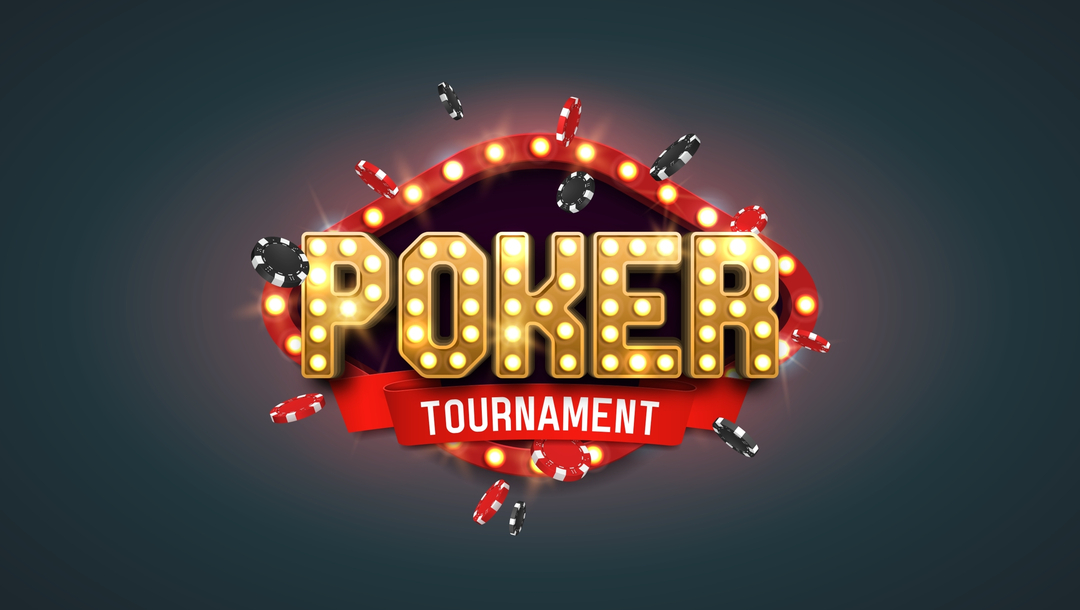 Poker's hugely popular these days and it's thanks largely to the tournaments that showcase this famous card game. While players including Daniel "Kid Poker" Negreanu, Phil Ivey, Vanessa Rousso and Phil "The Poker Brat" Hellmuth have become household names, watching the likes of Kevin Hart beat a poker pro or Aaron Paul of Breaking Bad fame play in the World Series of Poker (WSOP) has undoubtedly brought new interest and excitement to the game.
There are many reasons for opting to take part in offline or online poker tournaments – they're a great way to hone your skills, and learn to bluff and read your opponents. In this blog, we'll reveal how often you should play in tourneys along with other helpful information about taking part. Let's get started.
What's the attraction of a poker tournament?
Every person is different and plays the game for different reasons, but we can help you to determine how many tournaments are ideal for you by first nailing down why you might like to play in tournaments in the first place. If you've never taken part before, here are some of the reasons why you might consider signing up:
Micro tournaments can carry attractive winning pots (although you're unlikely to win very often.)

Tournaments are a great way to learn discipline, patience and stamina because in most formats, you'll be playing for hours.

They offer a gentler learning curve than other online poker game formats, so they're a solid way for beginners to try out their poker tournament strategy with shallow stacks and a format that allows for more straightforward decisions.

You won't find the same high-stakes action you can expect when you play online poker cash games, but this is a better way to manage your bankroll while you're learning the ropes.

If you enter a major tournament and you're successful, there's plenty of fame to go with your winnings. (But with that said, don't try to run before you can walk!)
Put in the practice
If you're keen to improve your competitive poker skills, it obviously makes sense to play a few tournaments – but make sure you know the game inside-out before you get stuck in. Make the commitment and play as many tournaments as you can – within your available bankroll, of course – to develop your ability to read your opponents, play your best strategy and get a shot at any winnings. And then you can take it from there. 
While you might want to play on a daily basis or a couple of times a week, you're likely to be restricted by your bankroll and the time you have available. But if you are able to play lots of low-stakes tournaments, as long as they never interfere with your financial health, work, relationships and family responsibilities, you stand the best chance of developing your game and taking your action to the next level.
It's really important to set limits or boundaries for yourself in terms of the time and money you'll spend playing poker tournaments. Be prepared to pace yourself because you don't want to get carried away. You could, for example, decide at the outset that you'll play one online poker tournament a week, or once a month at a brick-and-mortar casino. Of course, it's up to you to make sure you stick to your boundaries, but this is all part of the discipline that comes with playing this exciting game – the key is for you to stay in control.
Poker tournament tips
Once you're into poker, you'll know that the game has three essential elements: poker math, strategy, and the mental and emotional aspect.
Knowledge is power in poker, so learn everything you can before starting to play tournaments, and even if you've been at it for a while, keep reading, practicing and improving your skills.
You can do this easily by finding several online resources that will help you to continue your poker education in the comfort of your home or while on the go. BetMGM is a good place to start. As one of the best online poker sites, we have an excellent poker school that gives you access to poker guides, cheat sheets, charts and expert poker tournament tips. You can install the BetMGM app on your mobile or desktop device to play Texas Hold'em poker online as well as other variants like Omaha, Spins and FastForward.
Where to play poker tournaments