Blog
Become an Early Riser and Stick To It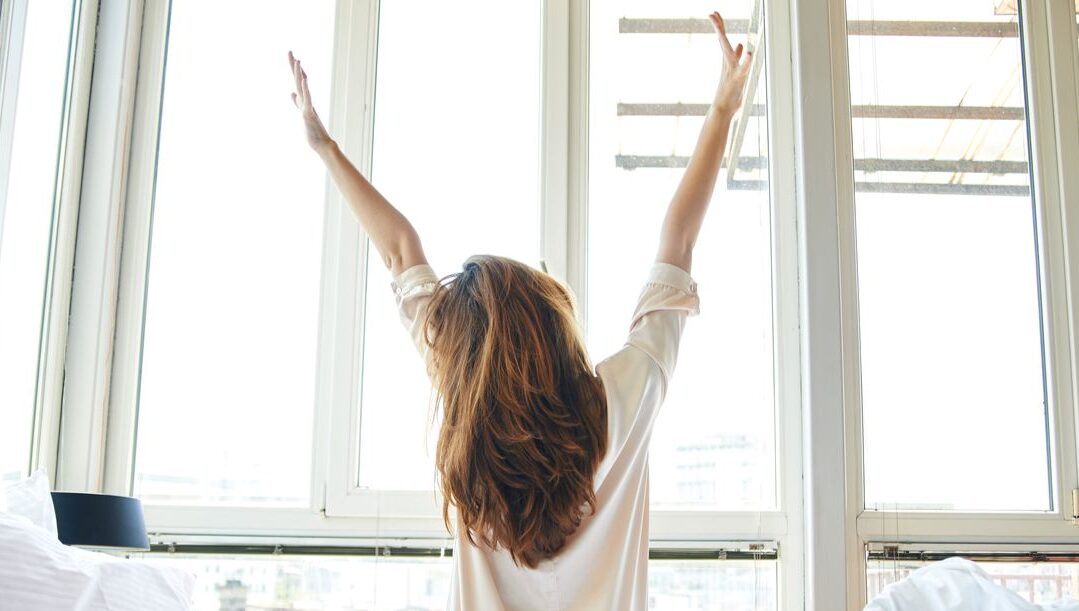 Now that you've got that frog out of the way, you can open your mind up to the rest of the day. Bring into focus what you'd like to achieve (set goals that aren't ridiculous, of course!) and visualize yourself making it happen. Ask yourself why you've risen early today. If you don't have a compelling reason, this is the time to find out why. Are you in touch with your values, goals and passions, or have they fallen by the wayside? You could borrow a technique from the late Steve Jobs. He famously said, "For the past 33 years, I have looked in the mirror every morning and asked myself: 'If today were the last day of my life, would I want to do what I am about to do today?' And whenever the answer has been 'No' for too many days in a row, I know I need to change something." 
7. Check in with your partner and friends
If you have a partner, this is the perfect time to reconnect. Chat about your plans, finances and common interests. It doesn't matter whether you talk about the stock market, family or your favorite casino table games. The important thing is to stay present in each other's lives, and to "care" on a daily basis. You can even set up a weekly "breakfast date" if it's a rarity to see much of each other. If you're both committed to rising early, this is a great way to help you stick to it. But don't forget to check in on your single friends, too! It's healthy for your partnership for you both to stay in good contact with the other significant people in your life.
If you don't live with a partner, you can always find what we'll call an "accountability partner." That would be a person you know well who you make an agreement with to hold each other accountable to waking and getting up pronto each day. Scheduling a breakfast meeting or video call with your accountability partner is an opportunity for you both to provide feedback on how things are going with the early-rising mission.
8. Prepare for tomorrow
The best time to plan for tomorrow is today. When you've finished work, be sure to unwind with a good book, an entertaining movie, a home-cooked meal or even a relaxing session of online slots (set yourself a budget.) Then, before you go to bed, list what you'd like to get done with the extra time you'll carve out for yourself tomorrow. It can be on the back of an envelope, in your head or even in a document you save in the cloud – whatever fits the way you roll. Identify the "frog you're going to eat" the next morning and itemize your remaining personal and work tasks in order of priority. That way you won't have to spend any mental energy on decision-making tomorrow, and you'll get loads done! You'll find yourself becoming more time-efficient and less stressed, which will make for a better work-life balance. 
Recalibrate your work-life balance with BetMGM
We hope you found this blog insightful. Remember that a good balance between hard work and enjoying life includes taking some time out for entertainment. Successful people only have time for the very best, and that's just what you get when you sign up with us at BetMGM. 
Explore the best games to play at our casino, whenever best suits your schedule. We have designed our casino games app with busy people in mind, so it's compatible with mobile phones and tablets. Bring our online casino home and stimulate your mind with strategic casino table games or let it all hang out with real online slots. Whatever you do, have fun and always play responsibly.